/ Source: TODAY Contributor
Parents are funny — especially on Facebook. And we love them for it.
Why? Because as we wind up another school year with class parties, yearbook signings, and pomp and circumstance-filled graduations, it feels good to hug our fellow parents with tears in our eyes as we say, "Crap. How many weeks till they're back in school?"
So let's give a shout-out to the hilarious moms and dads who aren't afraid to tell it like it really is. Here are our picks for this week's Funniest Parents on Facebook.
Want to share your funniest parenting moments with TODAY? Just post them on our Facebook page at TODAY Parents, or tag us OR Sarah Maizes (our Parenting-Humorist-at-Large) in your comments. We'll pick our favorites to feature in our next installment.
1. Daily special (Mommy Back Talk)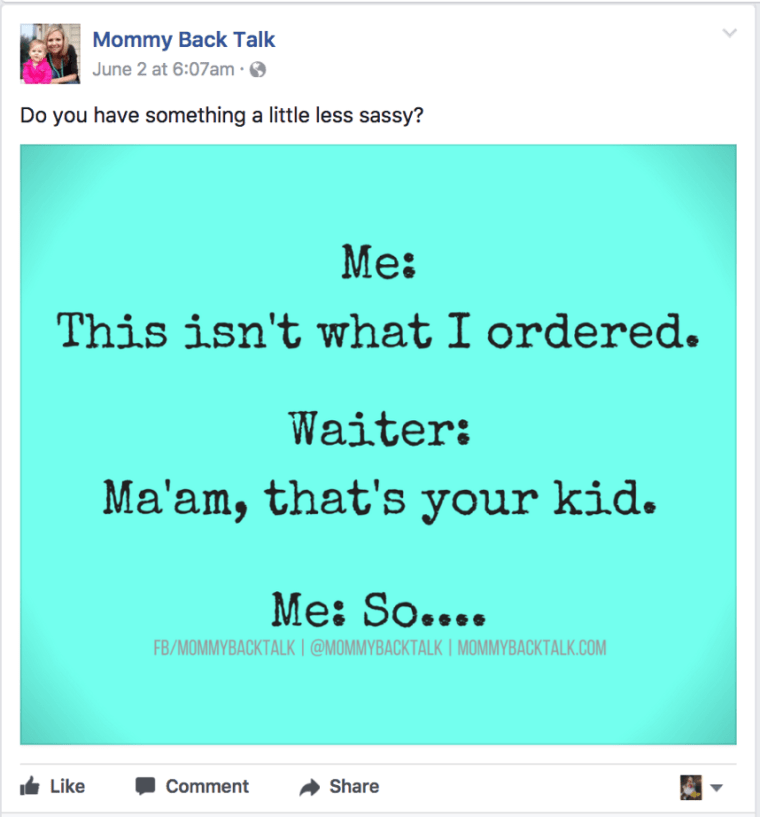 2. What not to wear (My Life Suckers)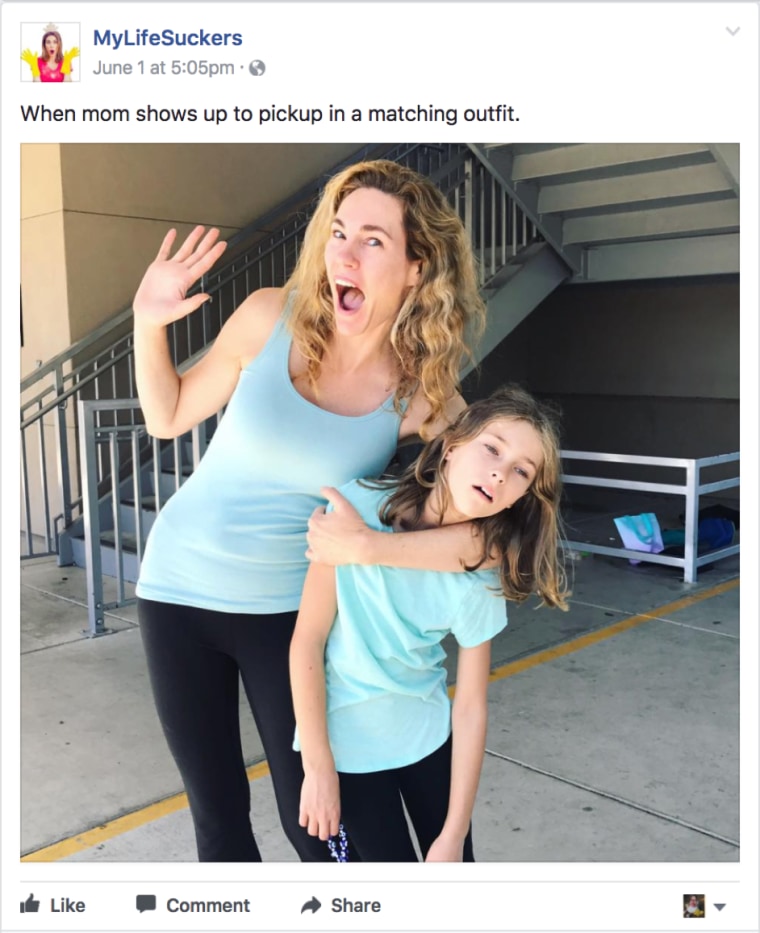 Never miss a parenting story with TODAY's newsletters! Sign up here
3. Search party (Mama Needs a Nap)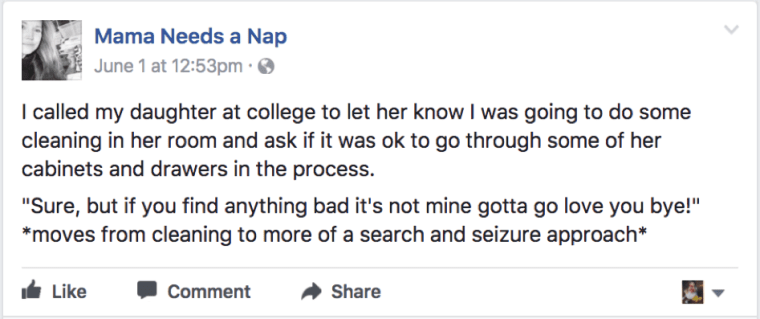 4. Name game (Bluebonnet Babies by Molly England)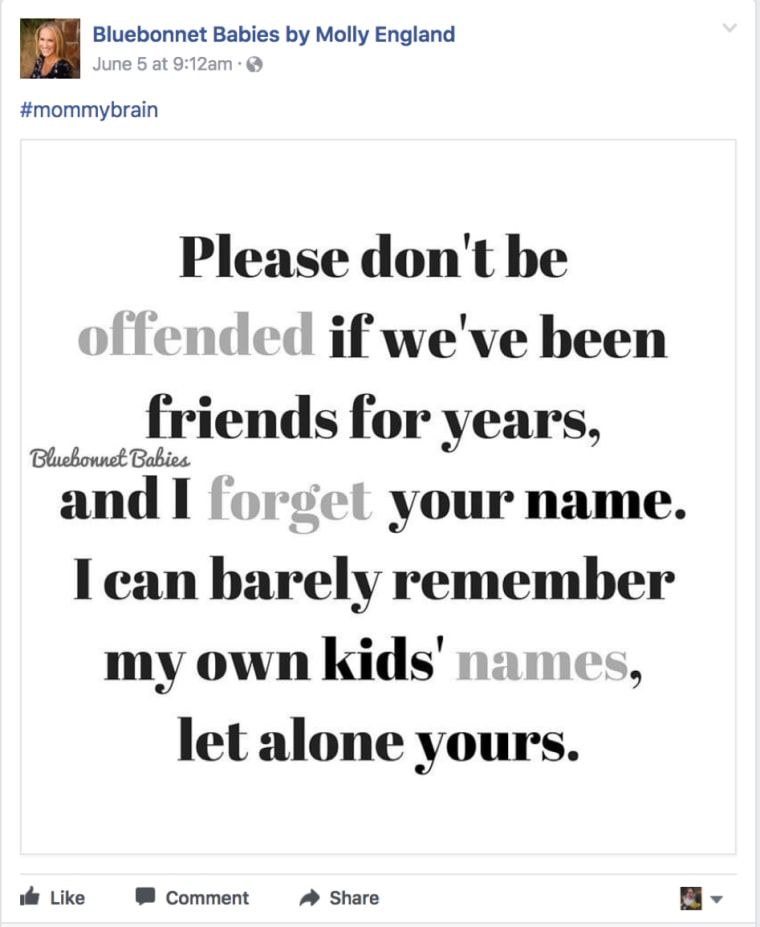 5. Art appreciation (Susanne Kerns -- Writer)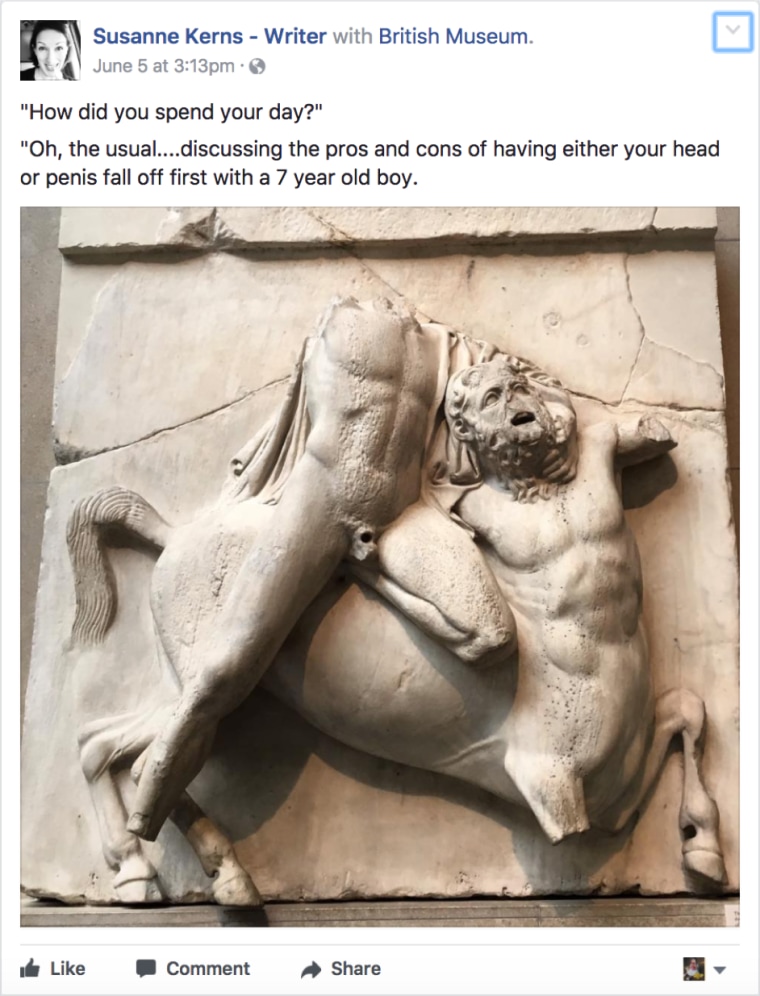 6. Seeing red (Hold Me, Don't Hold Me)

7. She's got drive (Stacey Gill Ink -- One Funny Motha)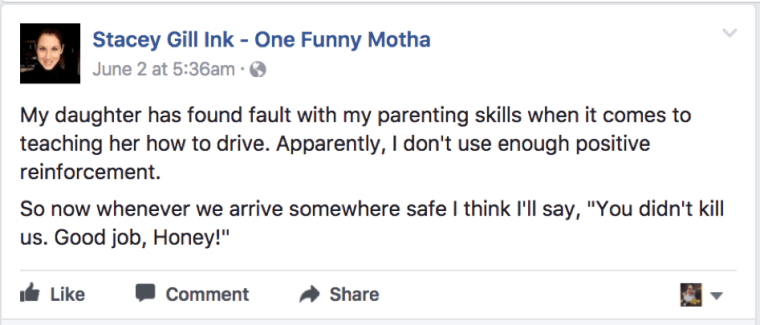 8. Fast thinking (Tara Wood)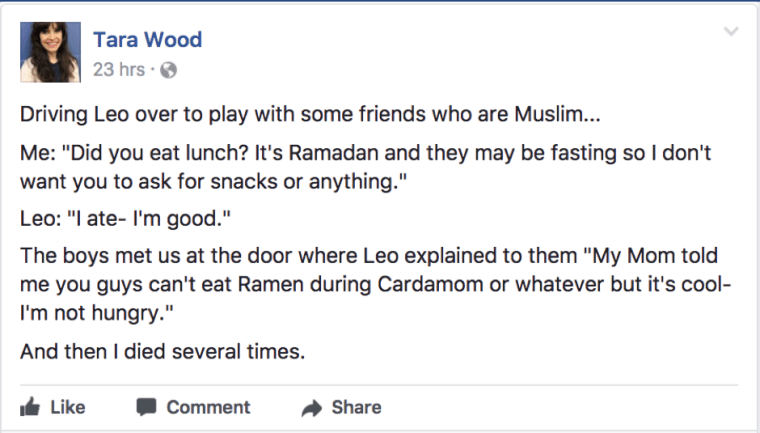 9. Working for the weekend (Unremarkable Files)

10. Chef's table (Punk Rock Papa)

Want more funniest parents on Facebook? Find them here!
Sarah Maizes is a writer, comedian, and award-winning author who's written several picture books for children, including "On My Way to The Bath" and "On My Way to Bed." Follow her on Facebook, Twitter and Instagram.