/ Source: TODAY Contributor
Parents are funny — especially on Facebook. And we love them for it.
Why? Because every parent deserves to know they're not the only ones who consider calling the cops when someone rings the doorbell during naptime.
So let's give a shout-out to the hilarious moms and dads who aren't afraid to tell it like it really is. Here are our picks for this week's Funniest Parents on Facebook.
Want to share your funniest parenting moments with TODAY? Just post them on our Facebook page at TODAY Parents, or tag us OR Sarah Maizes (our Parenting-Humorist-at-Large) in your comments. We'll pick our favorites to feature in our next installment.
1. Quite the yarn (The 21st Century SAHM)

2. Life is ruff (Hairpin Turns Ahead)

Never miss a parenting story with TODAY's newsletters! Sign up here
3. Hole-y cow (Julie Burton, Writer)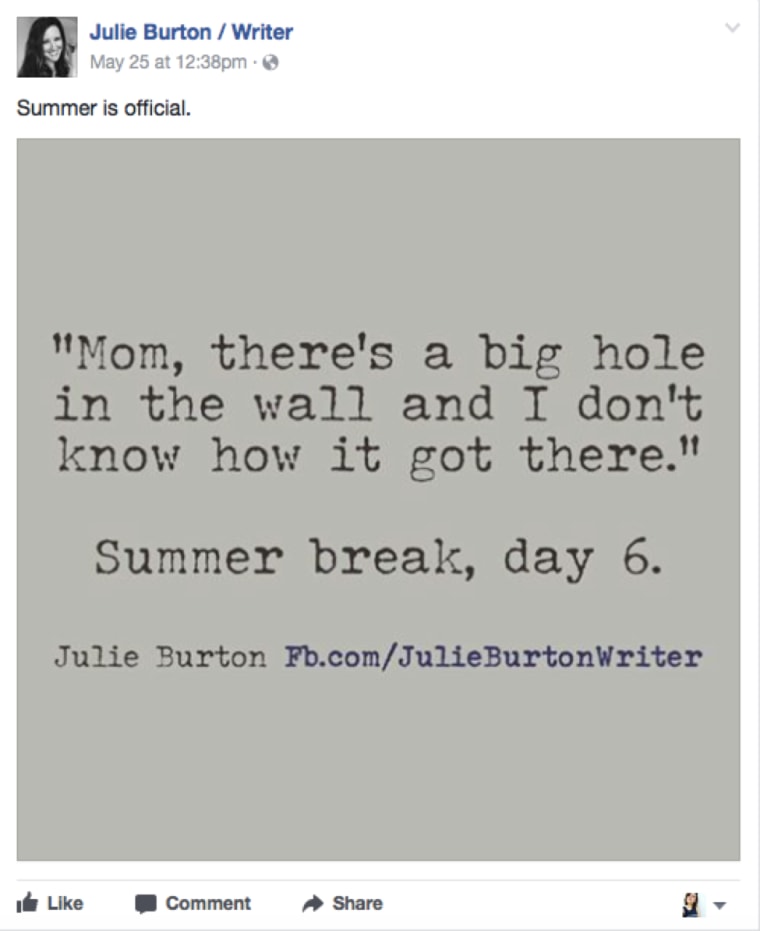 4. Cooking up trouble (Ripped Jeans and Bifocals by Jill Robbins)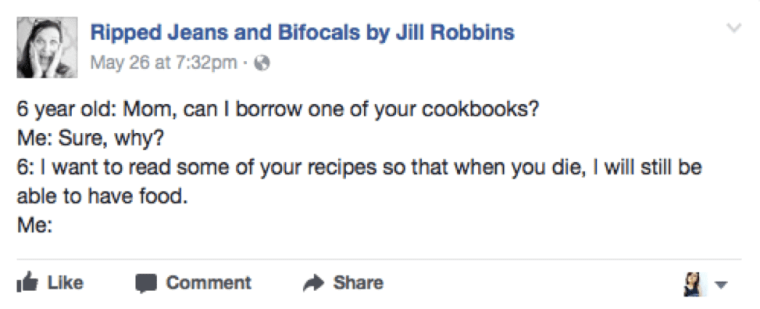 5. Sunday funday (Stay Home Mama)

6. Listing to one side (Crystal Jumper)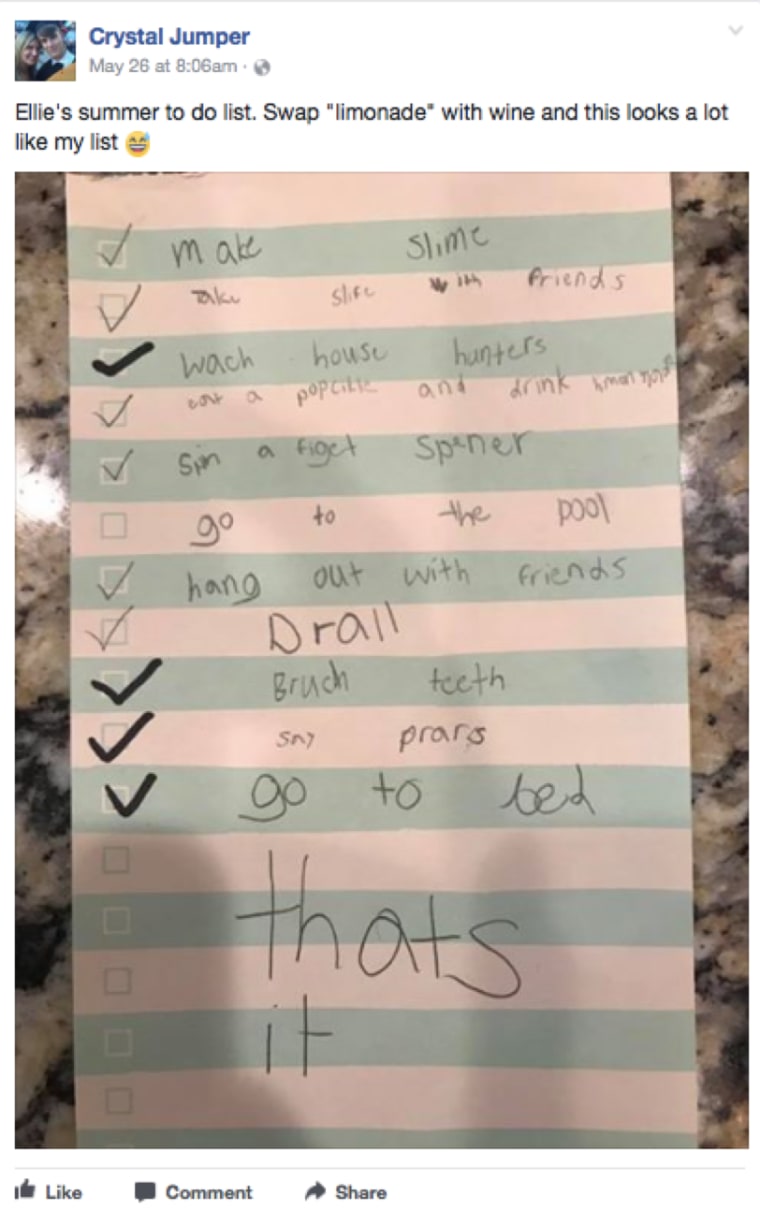 7. Ring my bell (Mom Babble by Mary Katherine Backstrom)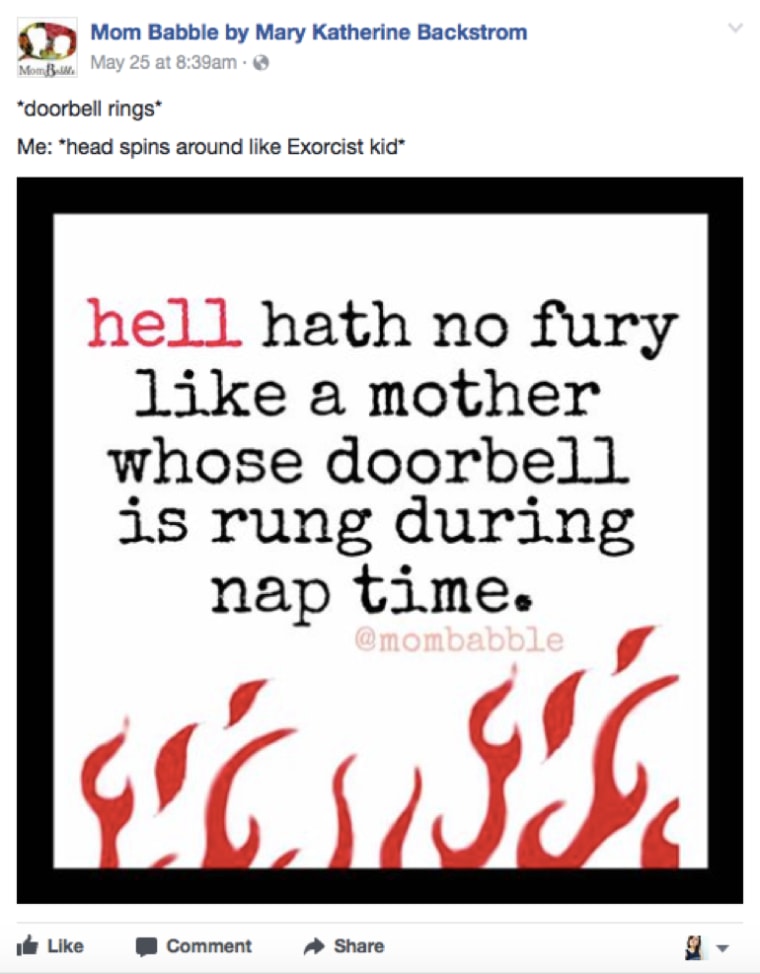 8. No whining (Danielle Herzog, Writer)

9. Time passages (Funny is Family)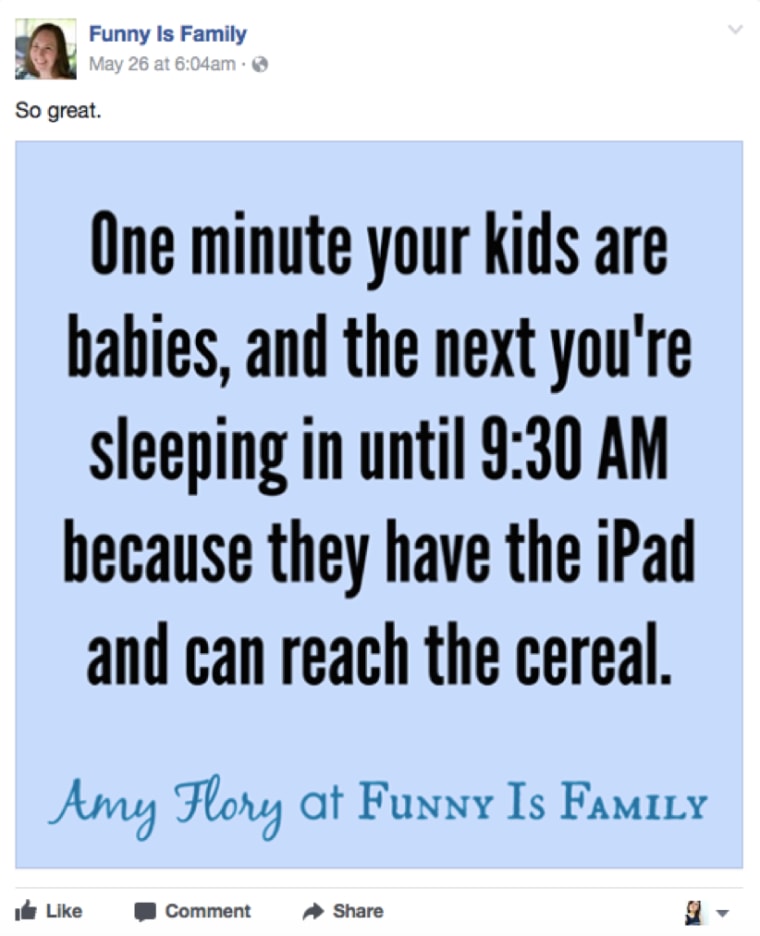 10. Wordy (Six Pack Mom)

Want more funniest parents on Facebook? Find them here!
Sarah Maizes is a writer, comedian, and award-winning author who's written several picture books for children, including "On My Way to The Bath" and "On My Way to Bed." Follow her on Facebook, Twitter and Instagram.