/ Source: TODAY Contributor
Parents are funny — especially on Facebook. And we love them for it.
Why? Because when Memorial Day is finally upon you, it's good to know you're not the only one having a panic attack because you realize you haven't completed your child's camp forms … or paid the camp deposits … or even signed them up in the first place.
So let's give a shout-out to the hilarious moms and dads who aren't afraid to tell it like it really is. Here are our picks for this week's Funniest Parents on Facebook.
Want to share your funniest parenting moments with TODAY? Just post them on our Facebook page at TODAY Parents, or tag us OR Sarah Maizes (our Parenting-Humorist-at-Large) in your comments. We'll pick our favorites to feature in our next installment.
1. Sweet smell of success (Iamthemilk)

2. See for your selfie (Samara Rose)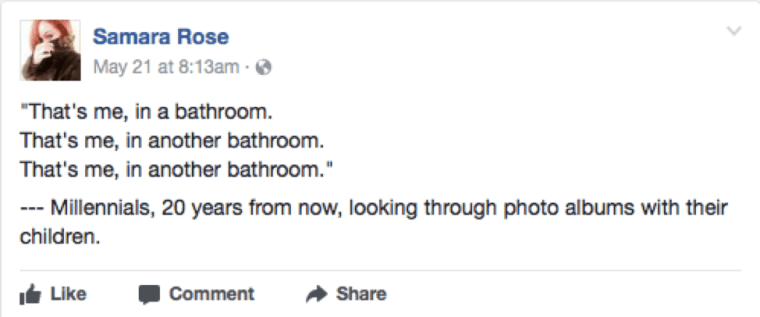 3. Specialized skills (Toni Hammer, Is It Bedtime Yet?)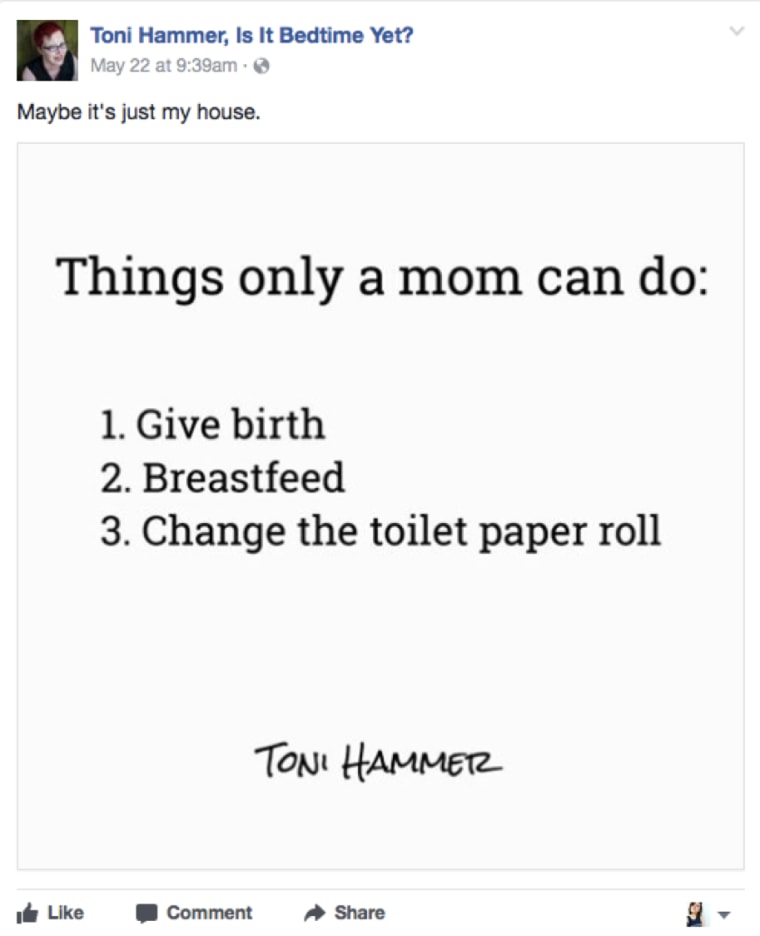 Never miss a parenting story with TODAY's newsletters! Sign up here
4. Birthday wishes (Tara Wood)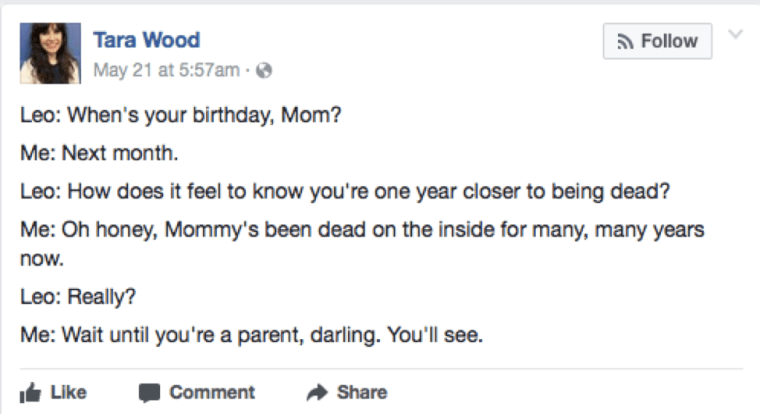 5. Lifetime of learning (The Outnumbered Mother by Amy Hunter)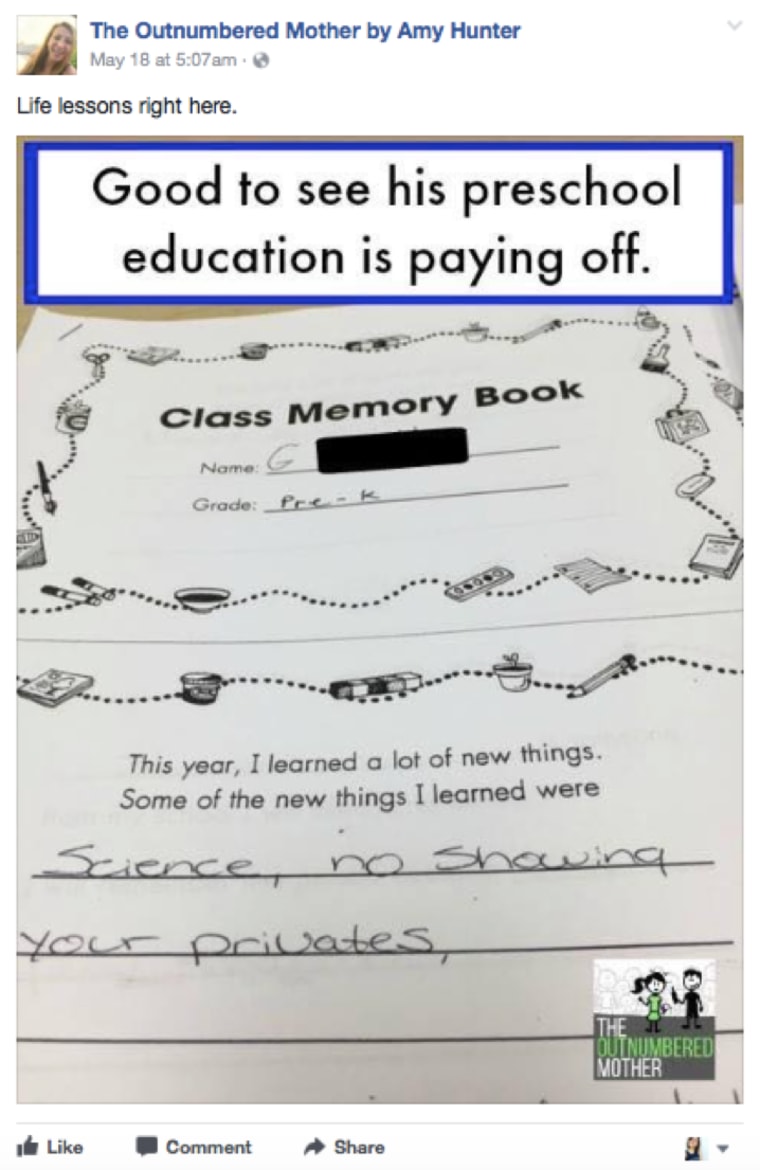 6. Can't win (Ramblin' Mama)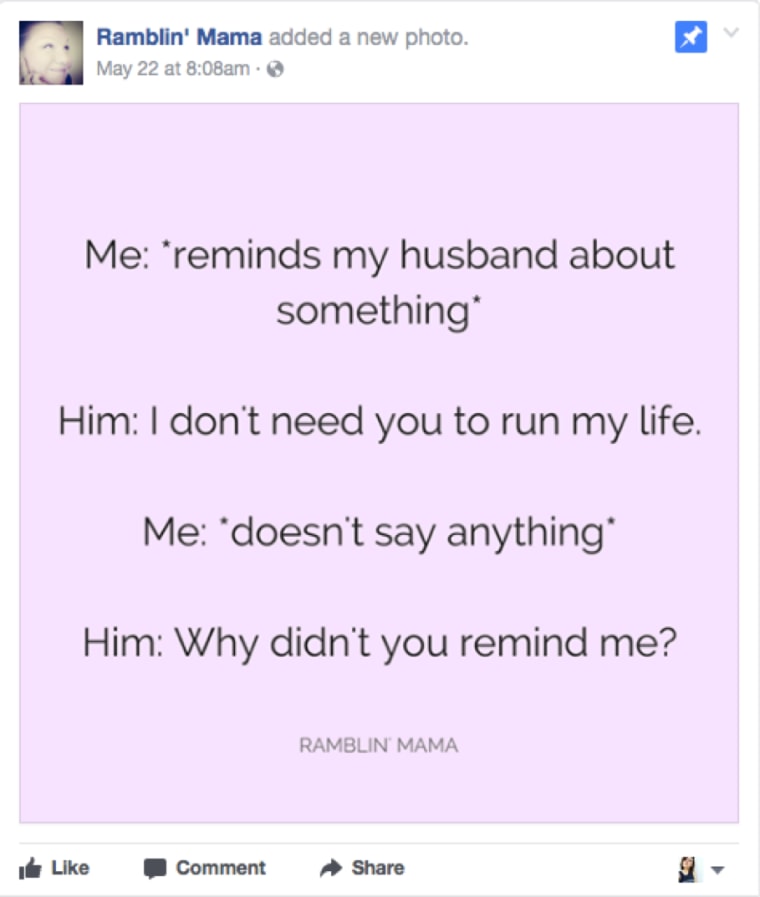 7. Java jive (Papa Does Preach)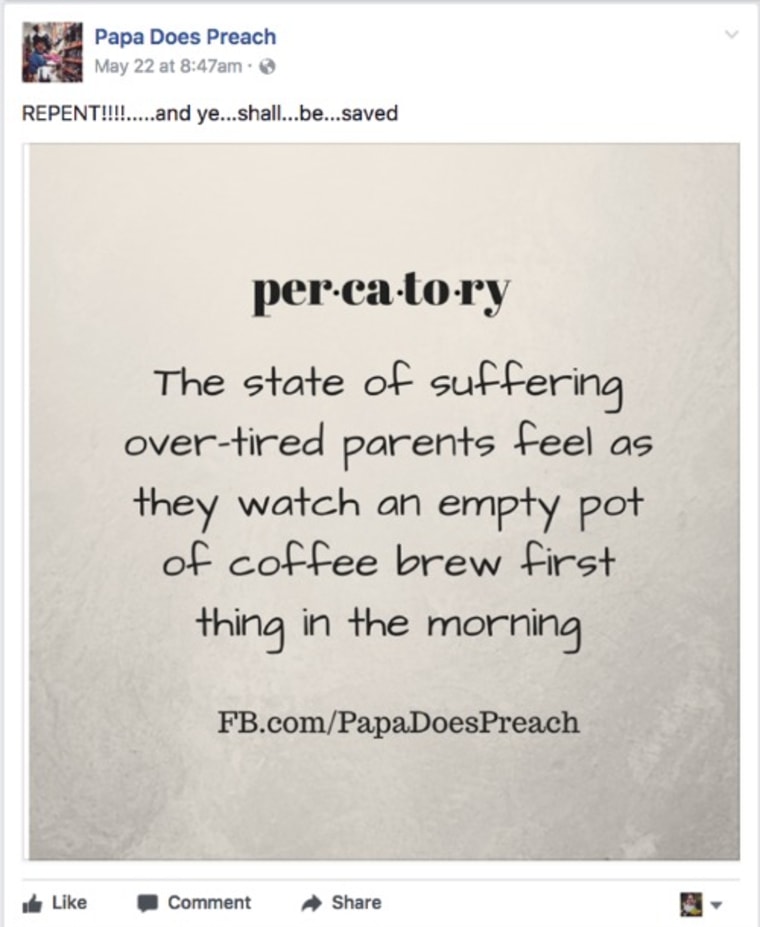 8. Truth be told (Peyton Price)

9. Hide and seek (Bad Parenting Moments)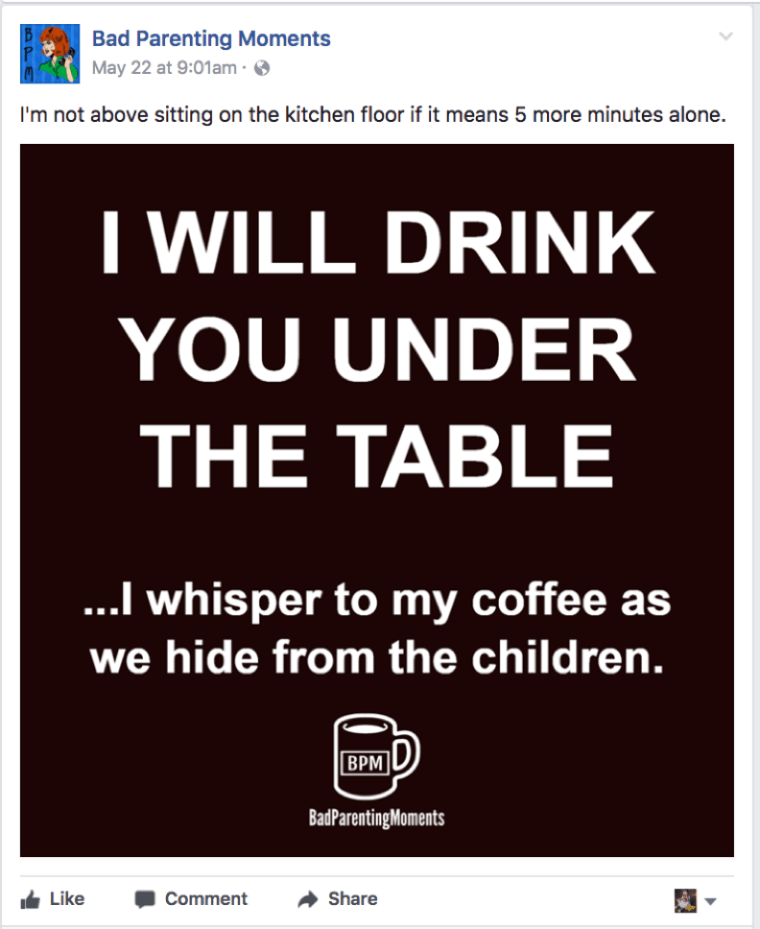 10. Getting real (Pails and Fires by Leslie Gaar)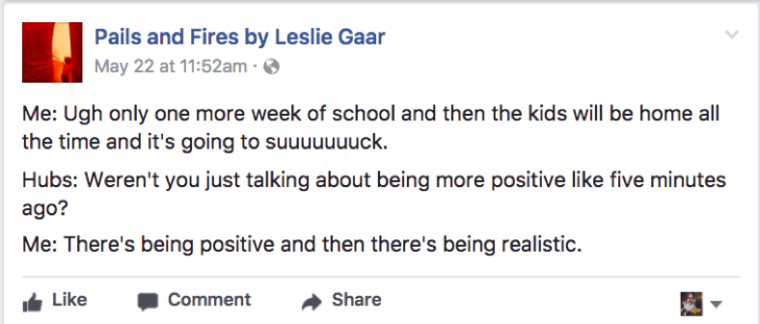 Want more funniest parents on Facebook? Find them here!
Sarah Maizes is a writer, comedian, and award-winning author who's written several picture books for children, including "On My Way to The Bath" and "On My Way to Bed." Follow her on Facebook, Twitter and Instagram.