/ Source: TODAY Contributor
Parents are funny — especially on Facebook, And we love them for it.
Why? Because even though Mother's Day is over, we still noticed all the Facebook photos of long-stemmed Day roses, handmade chocolates and expensive dinners. Sometimes we just need to know that we're not the only moms who celebrated with burnt toast in bed … at 6 am.
So let's give a shout-out to the hilarious moms and dads who aren't afraid to tell it like it really is. Here are our picks for this week's Funniest Parents on Facebook.
Want to share your funniest parenting moments with TODAY? Just post them on our Facebook page at TODAY Parents, or tag us OR Sarah Maizes (our Parenting-Humorist-at-Large) in your comments. We'll pick our favorites to feature in our next installment.
1. No wine-ing (Hold Me, Don't Hold Me)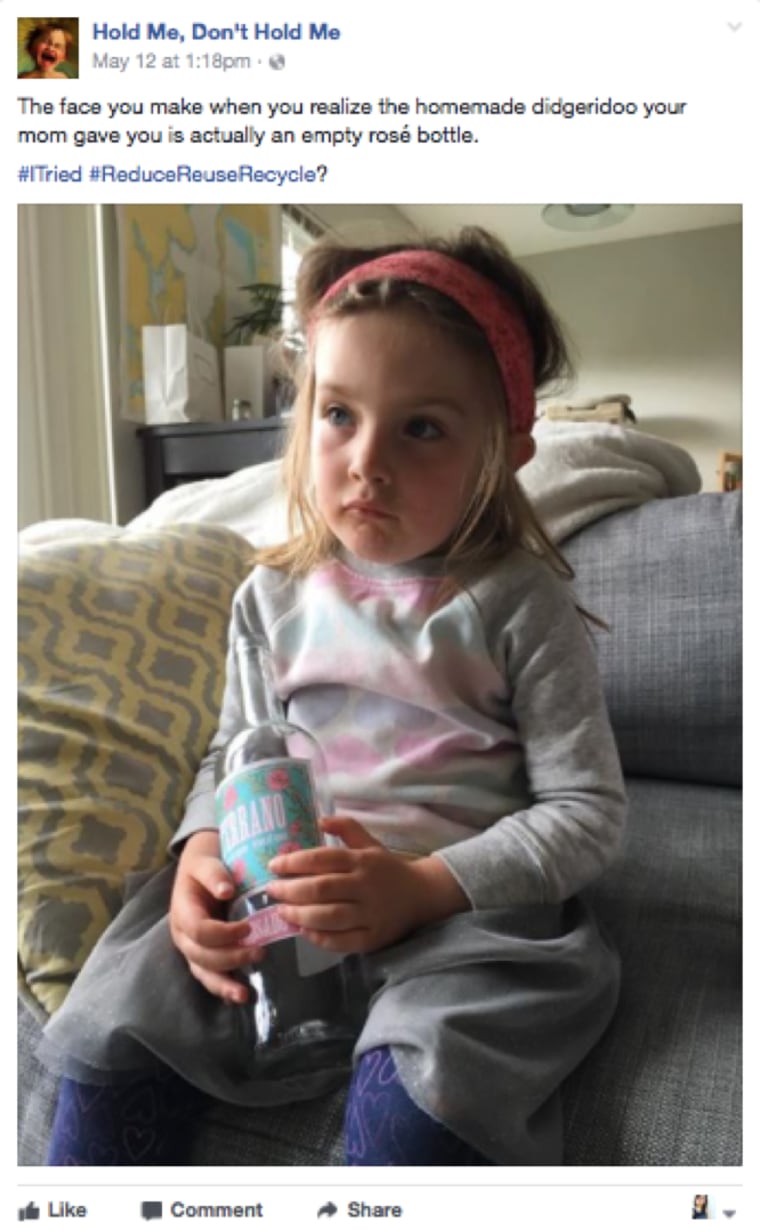 2. Don't tempt me (RachRiot)

3. I have reservations (Pails and Fires by Leslie Gaar)

Never miss a parenting story with TODAY's newsletters! Sign up here
4. Ringer (Susanne Kerns — Writer)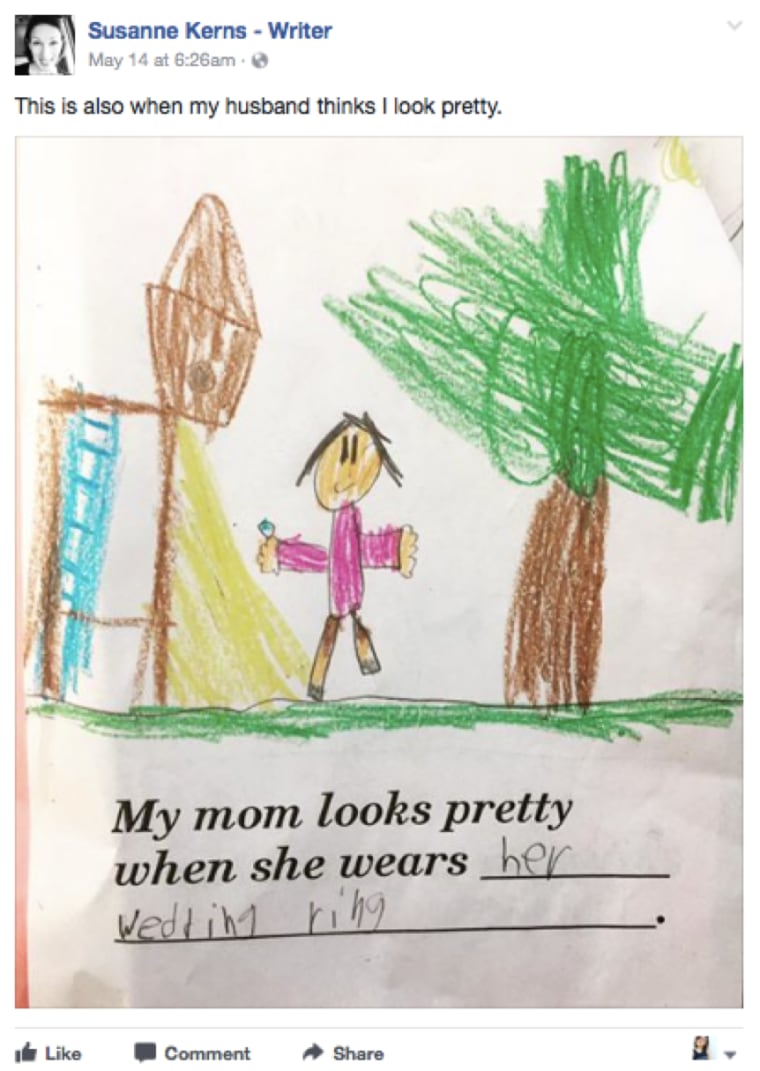 5. Marketing error (Mama Needs a Nap)

6. Drink up (Sassypiehole by Lisa René LeClair)

7. All about the timing (Perfection Pending by Meredith Ethington)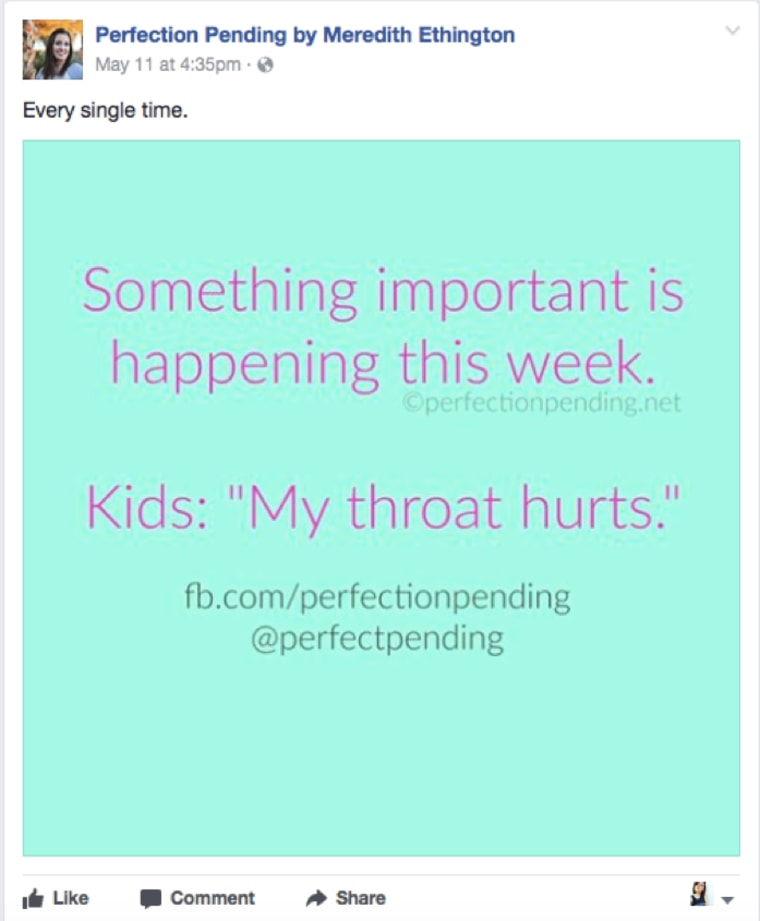 8. It's a living (Julie Scagell, Writer)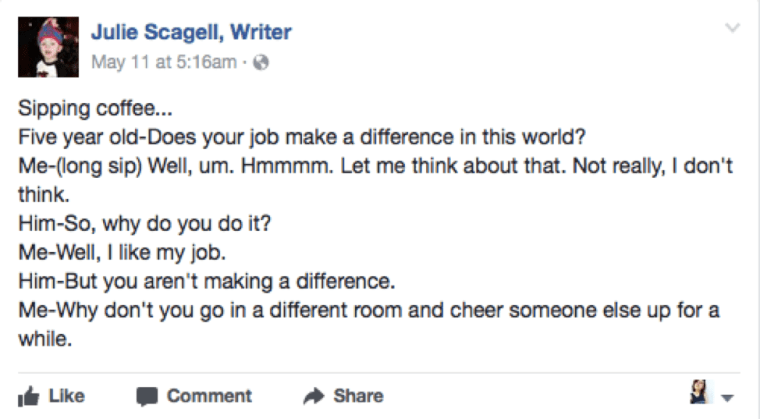 9, Say what? (40 Wishes and Counting)

10. Wrap it up (Julie Burton/Writer)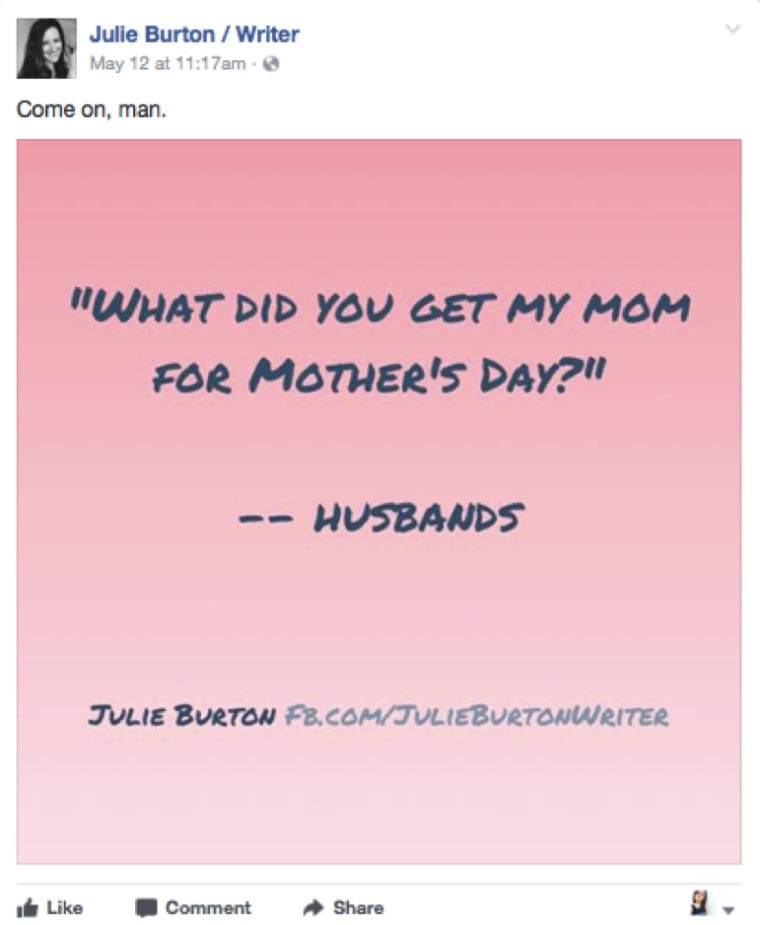 Want more funniest parents on Facebook? Find them here!
Sarah Maizes is a writer, comedian, and award-winning author who's written several picture books for children, including "On My Way to The Bath" and "On My Way to Bed." Follow her on Facebook, Twitter and Instagram.