/ Source: TODAY Contributor
Parents are funny — especially on Facebook, And we love them for it.
Why? Because sometimes it just feels good to know that there are other parents out there who have the same blood running in their veins – and it's made up primarily of dark roast.
So let's give a shout-out to the hilarious moms and dads who aren't afraid to tell it like it really is. Here are our picks for this week's Funniest Parents on Facebook.
Want to share your funniest parenting moments with TODAY? Just post them on our Facebook page at TODAY Parents, or tag us OR Sarah Maizes (our Parenting-Humorist-at-Large) in your comments. We'll pick our favorites to feature in our next installment.
1. Screening room (Bluebonnet babies by Molly England)

Never miss a parenting story with TODAY's newsletters! Sign up here
2. Blessed (Rookie Mom Raising Boys--Morgan Starr)

3. The nose knows (Mommy Owl by Lauren Lodder)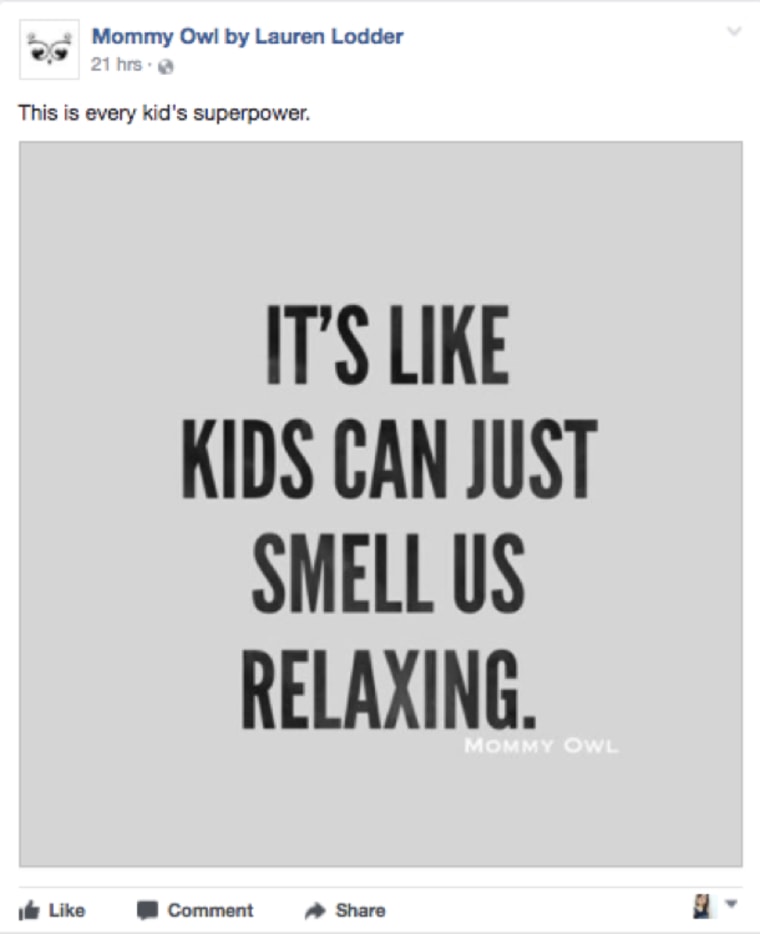 4. Here's a tip (Bad Parenting Moments)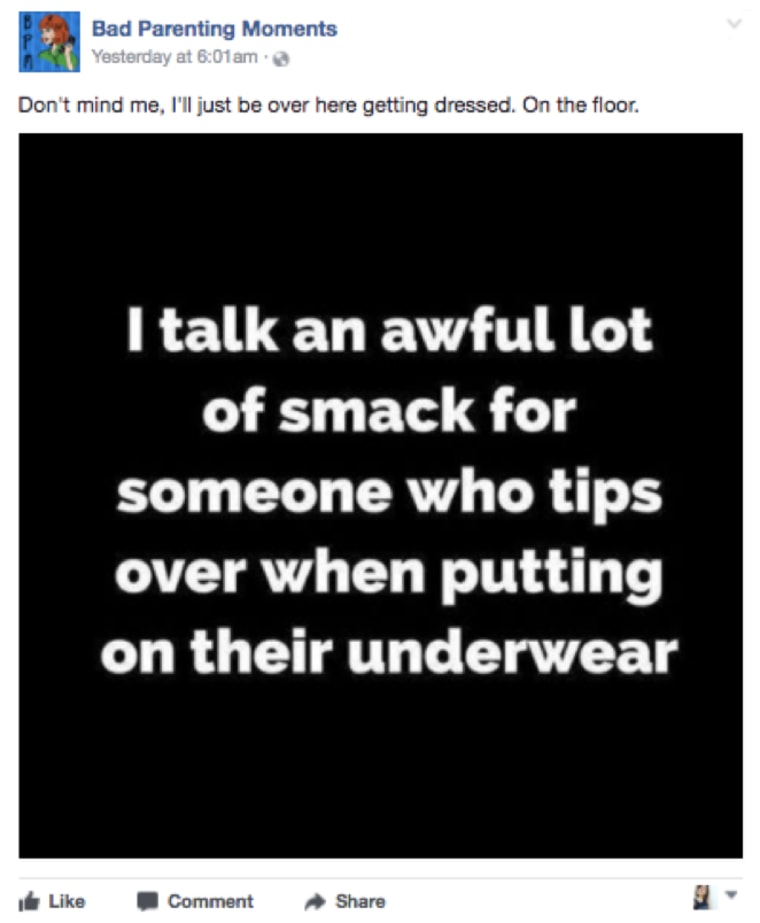 5. Java jive (The Outnumbered Mother by Amy Hunter)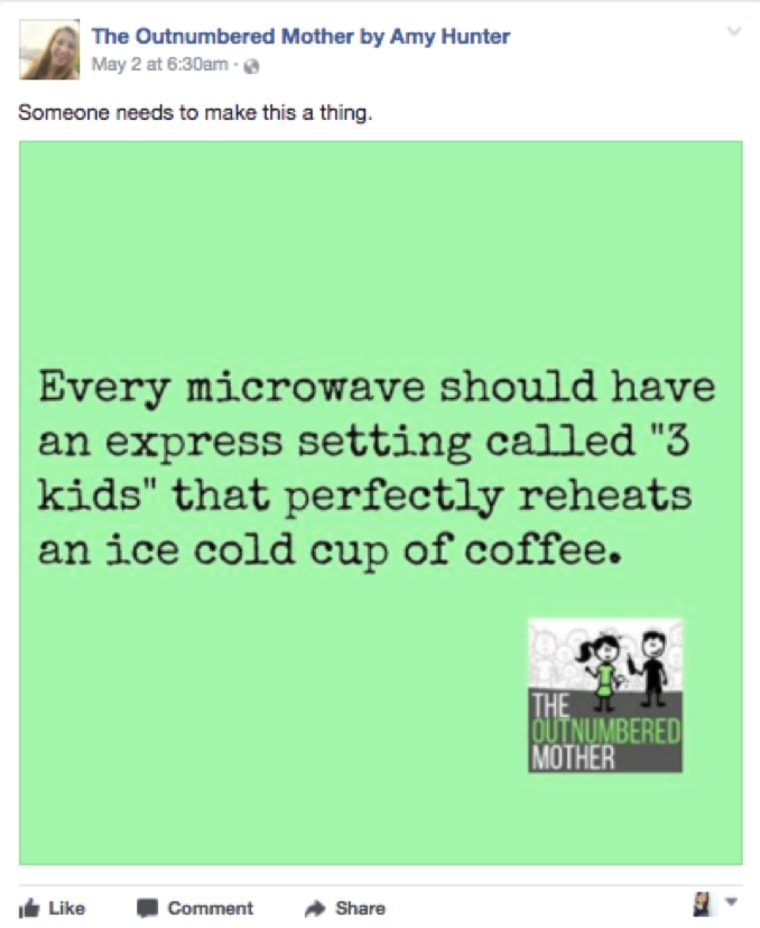 6. Royal pain (Lurkin' Mom)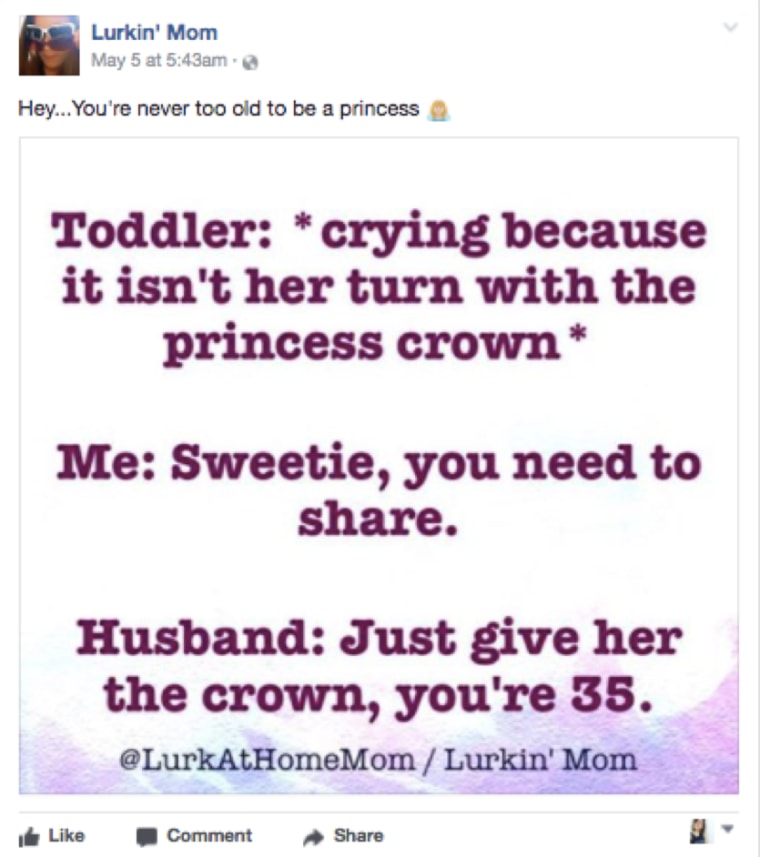 7. The gift you can't wrap (Dad and Buried)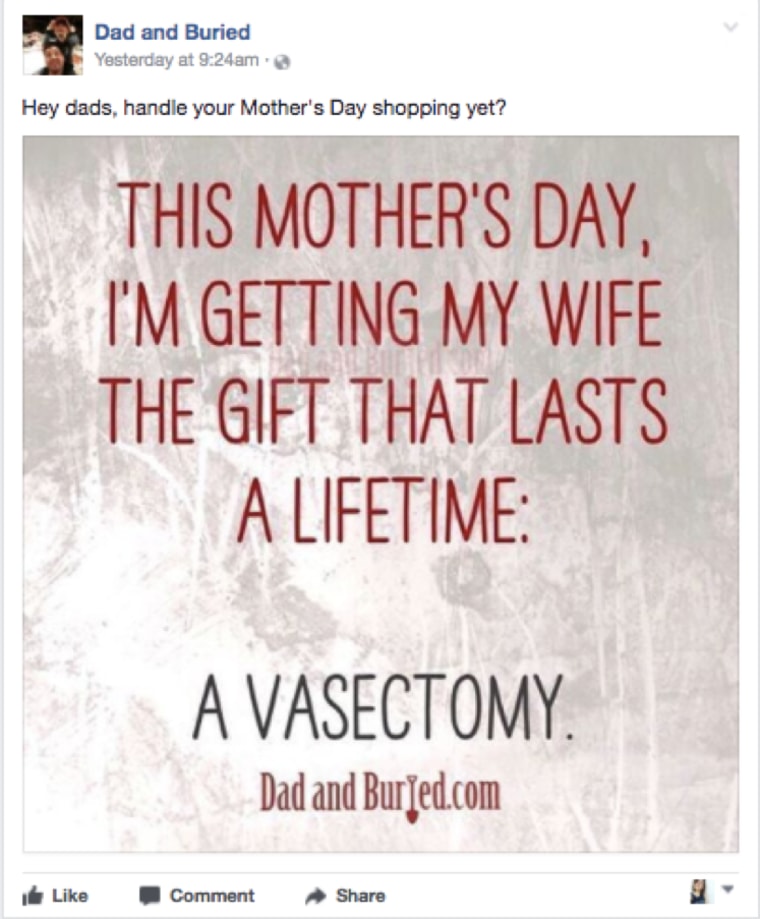 8. Under the big top (Punk Rock Papa)

9. Snack time (My Dishwasher's Possessed by Kathy Radigan)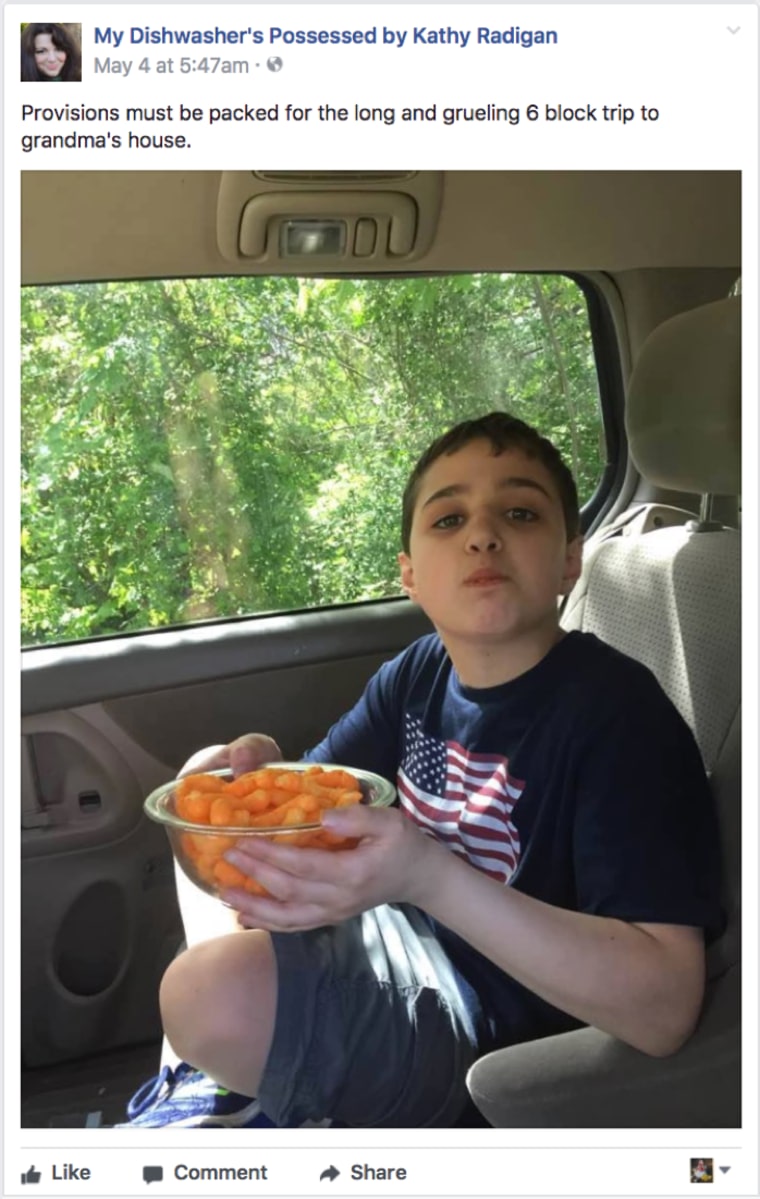 Want more funniest parents on Facebook? Find them here!
Sarah Maizes is a writer, comedian, and award-winning author who's written several picture books for children, including "On My Way to The Bath" and "On My Way to Bed." Follow her on Facebook, Twitter and Instagram.