/ Source: TODAY Contributor
Parents are funny — especially on Facebook, And we love them for it.
Why? Because if it weren't for their unbridled honesty, we'd think we were the only ones to consider wrangling a toddler into their car seat as cardio.
So let's give a shout-out to the hilarious moms and dads who aren't afraid to tell it like it really is. Here are our picks for this week's Funniest Parents on Facebook.
Want to share your funniest parenting moments with TODAY? Just post them on our Facebook page at TODAY Parents, or tag us OR Sarah Maizes (our Parenting-Humorist-at-Large) in your comments. We'll pick our favorites to feature in our next installment.
1. Learning a language (Mommy Back Talk)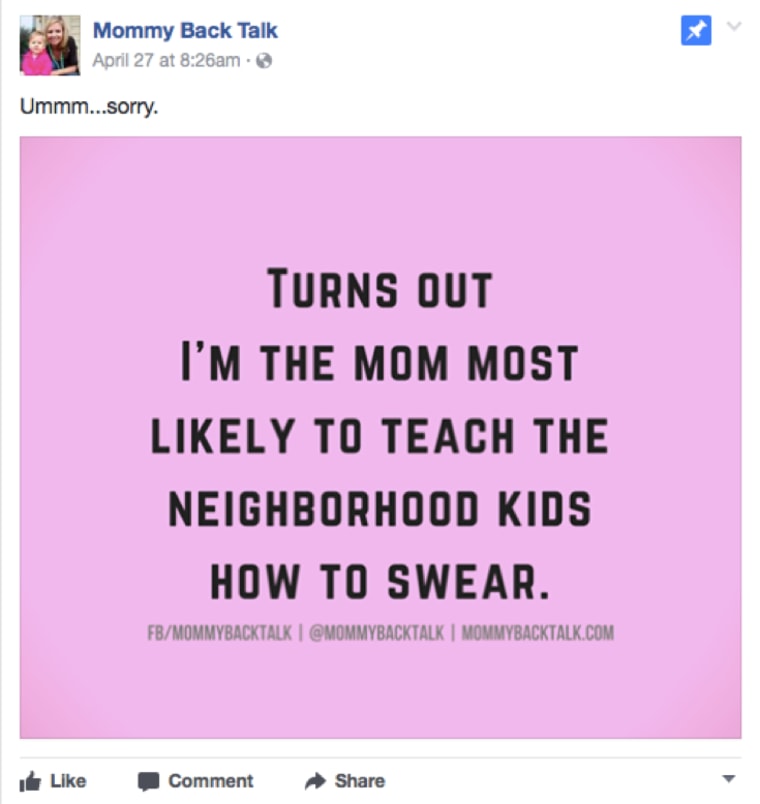 2. Offer you can't refuse (Alessandra Macaluso, Writer)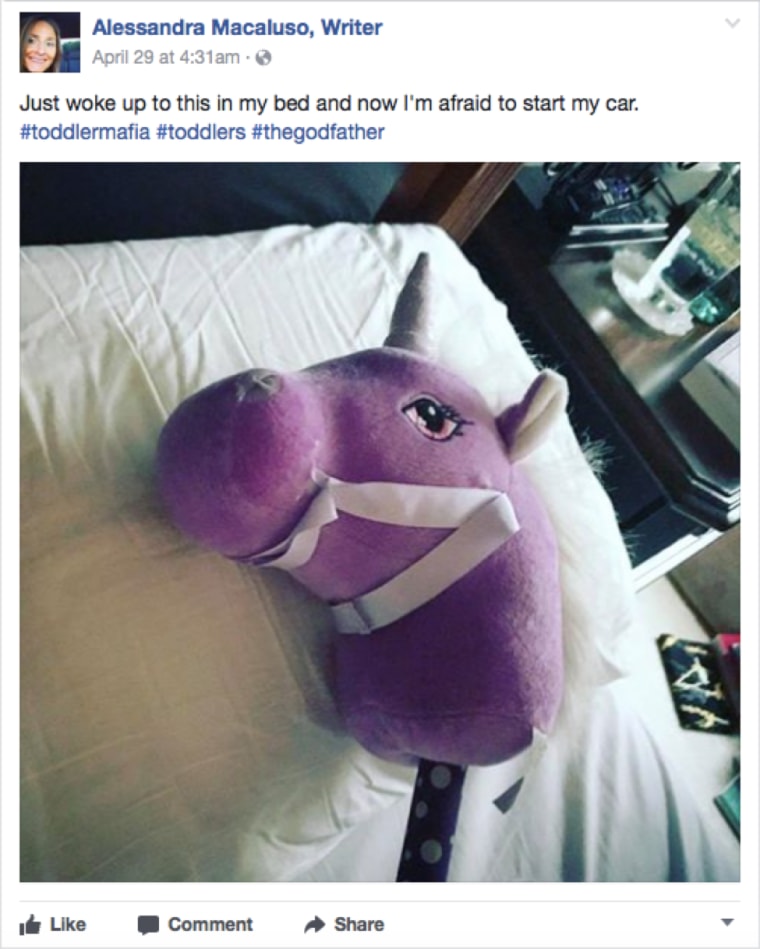 3. The whole tooth (Danielle Herzog, Writer)

Never miss a parenting story with TODAY's newsletters! Sign up here
4. No whining (Big Top Family by Ashley Allen)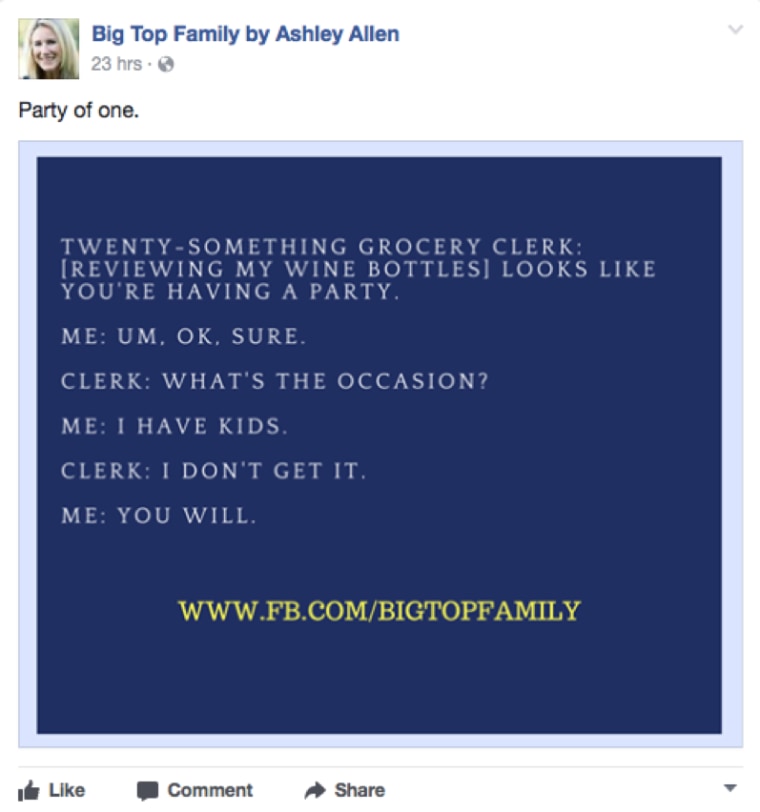 5. Musical interlude (Sammiches & Psych Meds)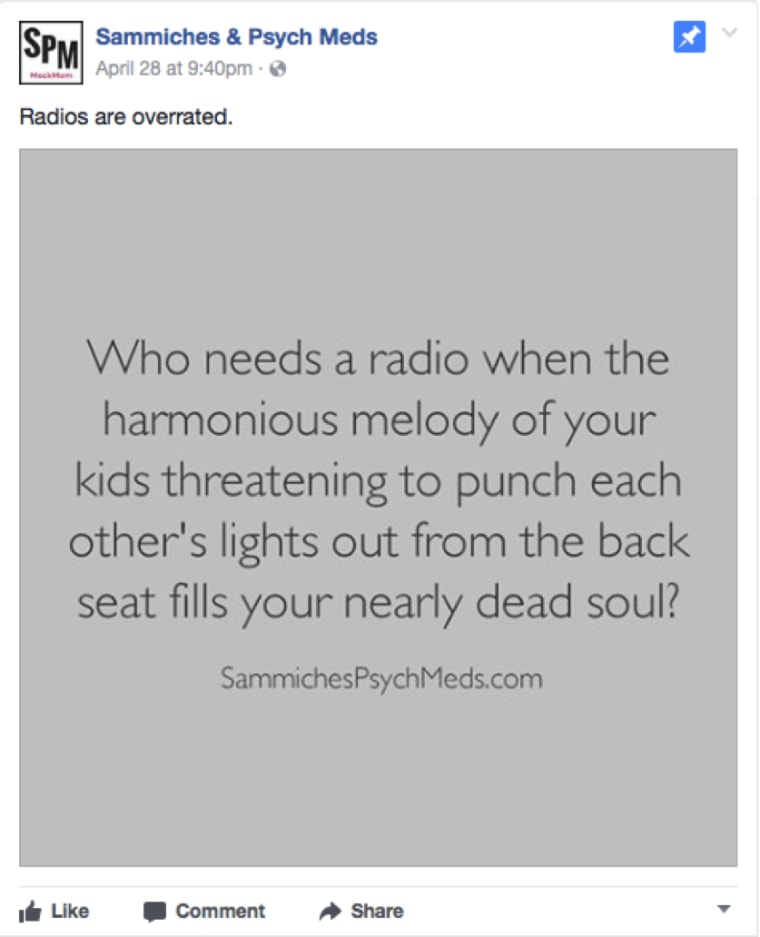 6. Boss baby (Dad and Buried)

7. Race time (Six Pack Mom)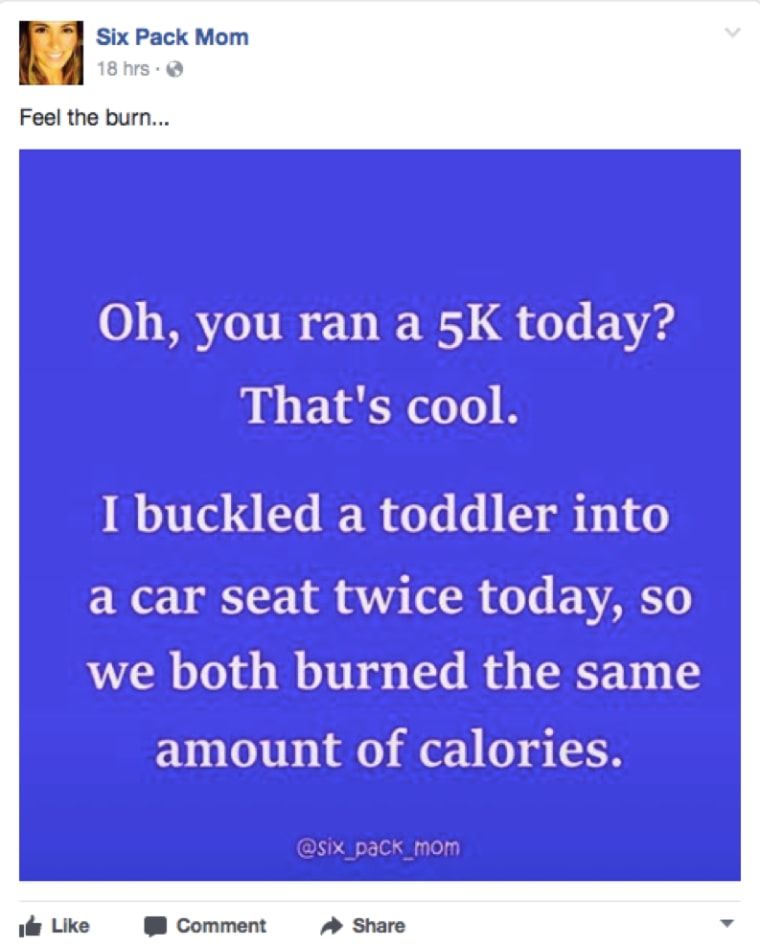 8. Spanish accent (Ramblin' Mama)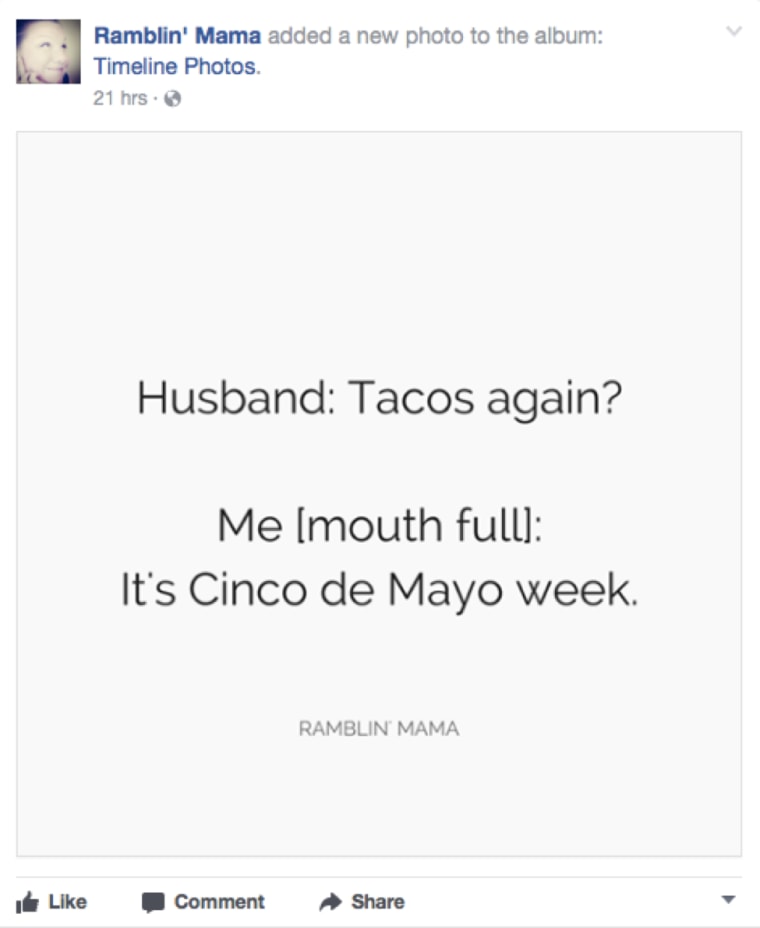 9. Don't bank on it (The Mother Octopus)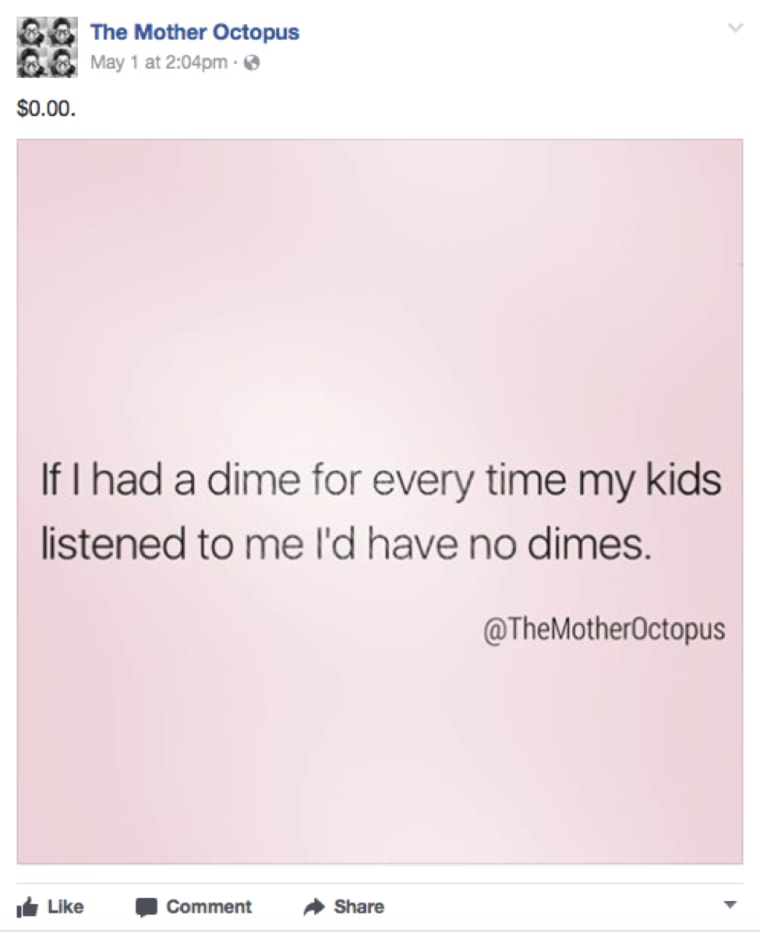 10. We've got drive (The ParentNormal)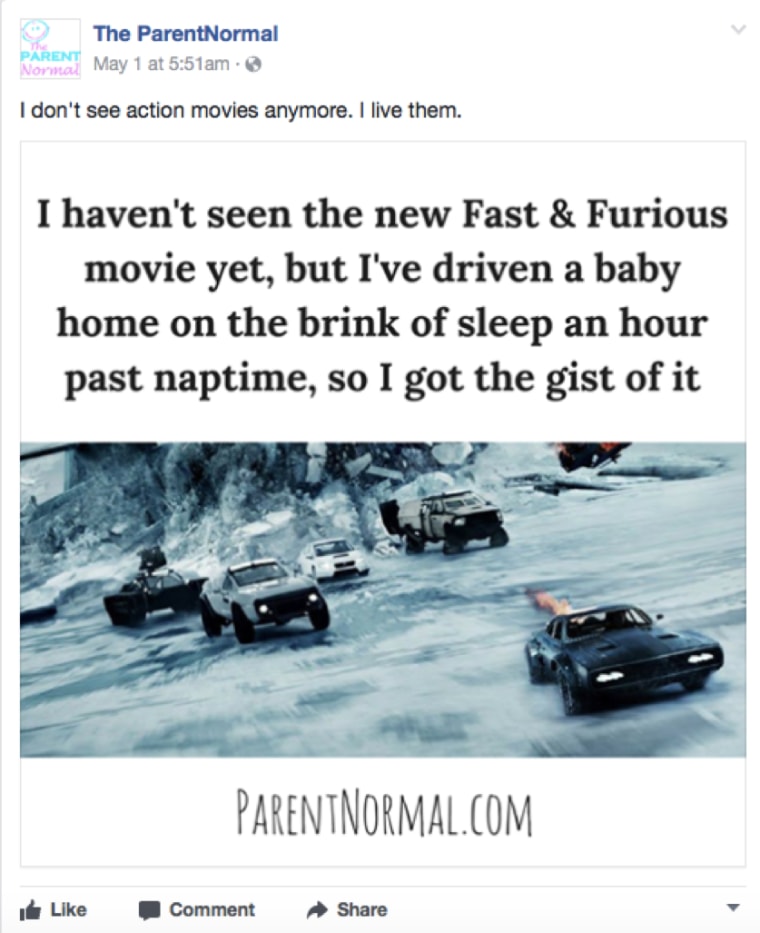 Want more funniest parents on Facebook? Find them here!
Sarah Maizes is a writer, comedian, and award-winning author who's written several picture books for children, including "On My Way to The Bath" and "On My Way to Bed." Follow her on Facebook, Twitter and Instagram.