Hey parents! "Frozen" director Jennifer Lee is really, really sorry about those songs your kids are still obsessed with from that Oscar-winning blockbuster of hers.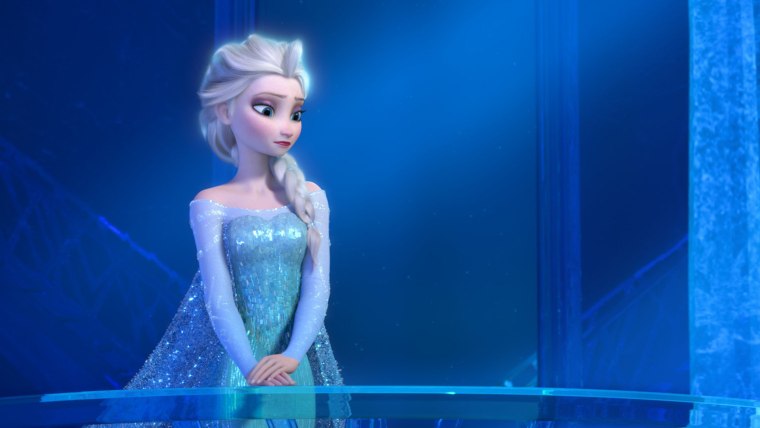 "A year ago, I'd meet people who, when they found out who I was, they'd say, 'Oh, we love the songs! We sing them all the time,'" Lee told "The Hollywood Reporter" in an interview.  "Now they're like, 'Yep, we're still listening to those songs.' I've gone from, 'Thank you,' to, 'Sorry!'"
"Frozen" created a major sensation upon its release last November, a day before Thanksgiving day 2013. The movie earned Lee an Oscar the next year for best animated feature, and spawned countless parodies and lip sync videos of the film's hit songs.
While the film includes numerous musical numbers, it's "Let It Go" that became the movie's anthem and provided its singer, Broadway musical star Idina Menzel, exposure far beyond her previous fan base. 
But "Let It Go" became almost too ubiquitous. Even normally composed celebrities admitted they were sick of the tune. Ben Affleck revealed in September on "The Tonight Show" how his two daughters indoctrinated their younger brother into wanting to watch the movie repeatedly — and force everyone around to sing along.
For those of wondering just why, a year after first hearing the song, you still can't let it go, there's a logical explanation, explains Williams College music professor W. Anthony Sheppard. It has to do with a powerful collaboration of musical, poetic, and cinematic elements, he says in a YouTube video.

Earlier this year, even Menzel expressed surprise at the phenomenon, saying "every morning I wake up to somebody texting me" a new parody." 
Follow TODAY.com writer Eun Kyung Kim on Twitter.