Now that the Duke and Duchess of Cambridge have announced they're expecting baby number two, a sibling for one-year-old Prince George Alexander Louis, a big question looms.

They've given their heir an appropriately kingly name — so what will they name their spare?
We bet it will be another name traditionally used in the royal family, but the door opens a bit wider. It may be a name that has not been used for a king or queen but has a lesser royal pedigree and is a bit more adventurous. While we don't see Diana as a first name, it could well end up in the middle, as could offbeat choices such as Leopold or Matilda.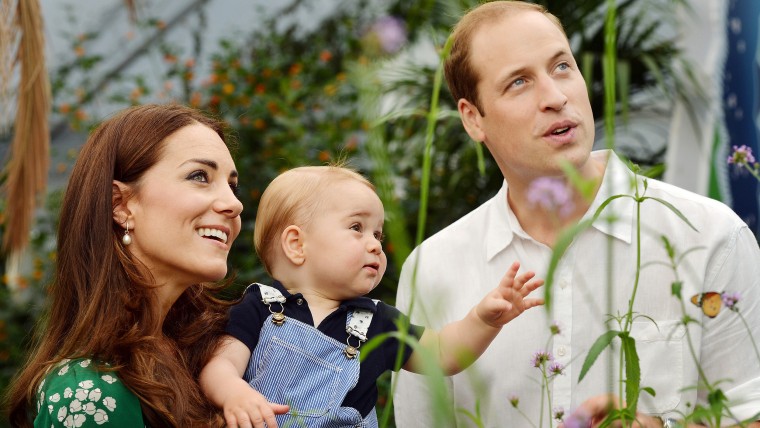 Our top 10 ideas, based on the bookmakers' odds and our own best guesses.

1. Alexandra
Wouldn't it be fun if the royal couple had a baby girl this time around? Alexander was said to be Catherine's first choice for her older son's name, which ended up in middle place. So her preference may predominate this time with Alexandra as a first name for a daughter. There was a Queen Alexandra, consort of Edward VII, who ruled in the early 20th century. Queen Elizabeth II and several other royals bear Alexandra as a middle name.

2. and 3. Alfred or Albert
Two similar names with positive royal histories, Albert was the beloved consort of Queen Victoria, while Alfred the Great was the 9th century Anglo-Saxon king who defended England against the Danish invasion. While Alfred has the edge on royal stature, it gets demerits as a trendy favorite, thanks to the character Alfie on the popular show "The EastEnders."

4. Alice
The name of Queen Victoria's second daughter, the princess who shocked her mother by breast-feeding her baby. Alice is a sweet and pretty classic that is currently considered ultra-stylish in England, where it's in the Top 50, and is also rising in popularity in the US. Alice is the name of Prince Philip's mother, Prince William's great-grandmother.

5. Arthur
Although Arthur is only number two in the early bookmakers' odds for a boy's name, we believe it will beat out the number one James. James is problematic because it was the name of a pretender to the throne, and Prince William's Uncle Edward also has a young son named James. Arthur, on the other hand, has a legendary history as the leading Knight of the Round Table as well as contemporary fashion status. Queen Victoria had a son named Arthur.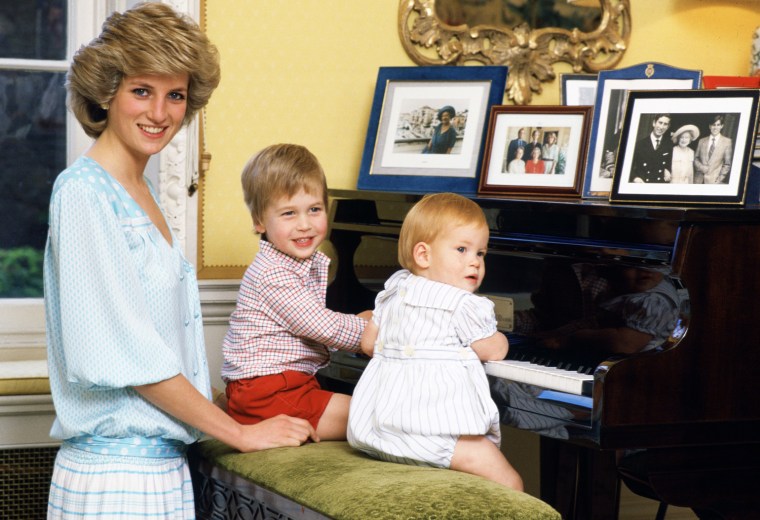 6. Charlotte
Charlotte would be a top pick for the name of a little princess. It's a feminization of Charles, the name of the baby's grandfather, and is also related to the name of Catherine's mother Carole. Queen Charlotte was the cultivated wife of George III, who also had a daughter named Charlotte. We believe Charlotte is more likely as a girls' name than Charles is for a new little prince. Runner-up is another Charles feminization: Caroline.

7. Frederick
Freddie is a popular nickname in the UK, where nickname-names rules, and there have been Fredericks throughout British royal history. A son of George III was named Frederick.

8. Mary
Mary is a so-far-out-it's-in vintage choice, one of our favorites had the couple's first child been a girl. We think Mary may suit their taste for traditional-with-a-twist. With George, they've shown they're not afraid to dust off a once-fusty name, and they may similarly polish up the image of Mary. Mary was the name of two reigning queens and of three daughters of reigning monarchs; it's one of Queen Elizabeth's middle names.

9. Philip
Philip is the name of the baby's great-grandfather, husband of the reigning queen. While Philip, which means "lover of horses," is a dark horse candidate for first name, it's a likely choice for one of the baby's three middle names.

10. Victoria
One of the most likely choices for a girl, Victoria is the name of one of the most famous queens in British history, who ruled through most of the 19th century. While embodying history and strength, the name continues to feel contemporary, ala friend of the royals Victoria Beckham. But don't look for her to be nicknamed Tori, or even Vicki.