Cartoonist Brian Gordon is one lucky duck.
Mind you, the dad of two didn't feel particularly lucky last summer when he lost a job he loved as a greeting card artist. But it didn't take long for him to let that roll off his back and get his ducks in a row.
"I had a serendipitous moment where I got laid off, and then within two hours I got an opportunity to share my cartoons on Huffington Post," recalled Gordon, 46, of Westwood, Kansas. "Now I make a living as a cartoonist. It's bananas!"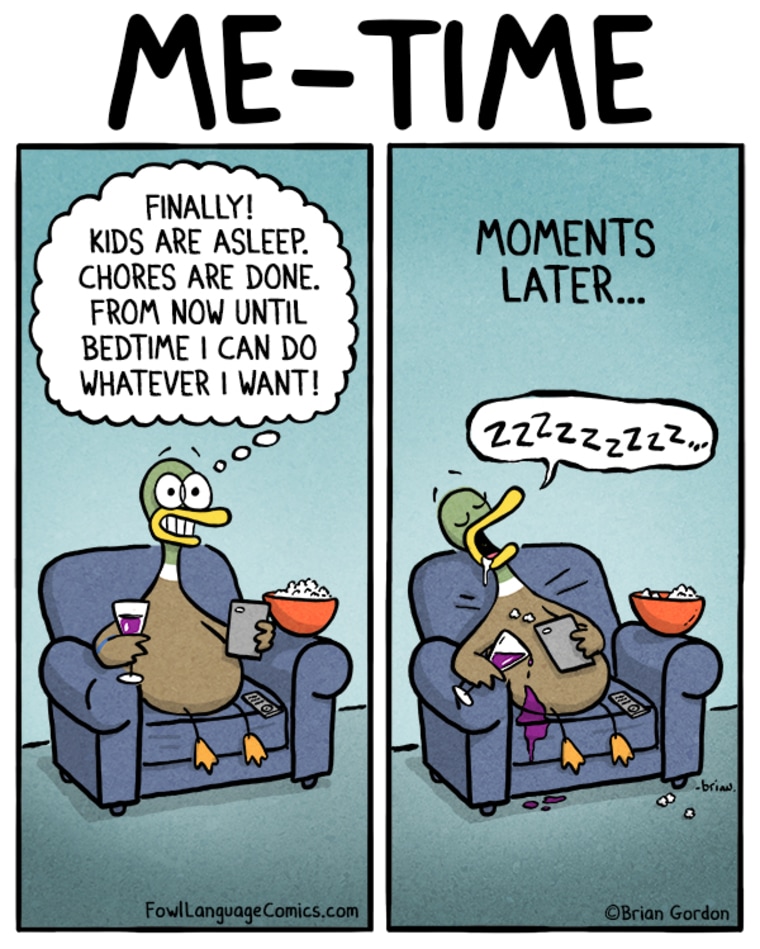 Through his "Fowl Language Comics," Gordon creates snapshots of modern-day parenting that are guffaw-worthy because they're true. His cartoons have become viral sensations online, and they're also showcased in his new book "Fowl Language: Welcome to Parenting."
"I'm crazy about my kids — I'd live and die for my kids — but kids can be frustrating!" Gordon said with a big laugh. "These cute little muses of mine drive me nuts sometimes, and they're also the source of my inspiration."
Gordon's son and daughter — Max, 8, and Phoebe, 5 — star in "Fowl Language" as two adorably maddening ducks. (Max is portrayed as a yellow duck, and his sister appears as a slightly smaller pink duck.) His kids have lead roles in the comic for a reason. Gordon reflected on the many times he's been trying to work upstairs when his children crash into the room, interrupt him, clamor for his time and attention — and give him the perfect idea for his next cartoon.
"It's a very weird work process that has me trying to focus, and yet the distraction is the thing I'm trying to write about, and so that means it's part of the process," he told TODAY. "As I'm getting them their emergency snack, I'll realize, 'HEY! I have a newfound frustration! Thanks, kids! You helped me!'"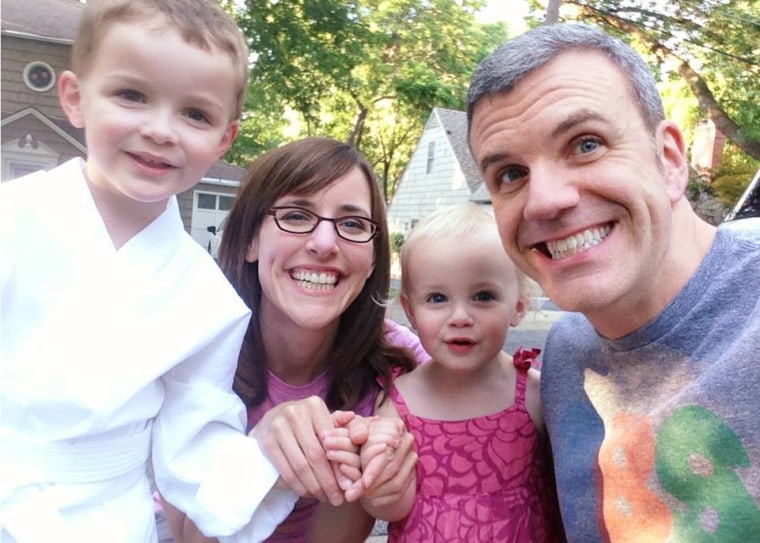 Gordon said he's careful never to poke fun at his wife Georgie in any of his cartoons — "I'm not an idiot!" — and he also regularly assures his children that he's only kidding around.
"My kids know that daddy loves them, and they are very well aware of how much I joke," Gordon said. "I make fun of my kids to feed my kids!"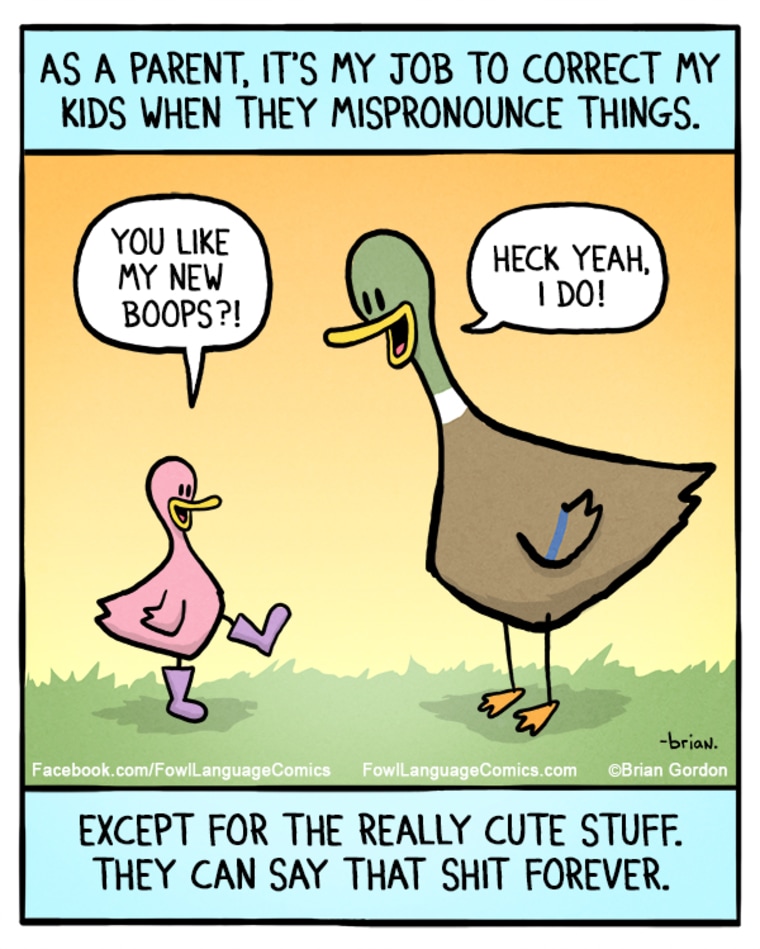 Do his children pick up on the occasional off-color or salty references in his cartoons? Yes and no.
"My daughter can't read yet, so it's safer for her to look at all my comics," he said. "She likes to go through them and find all the pink ducks and say, 'That's me! That's me! That's me! That's me!'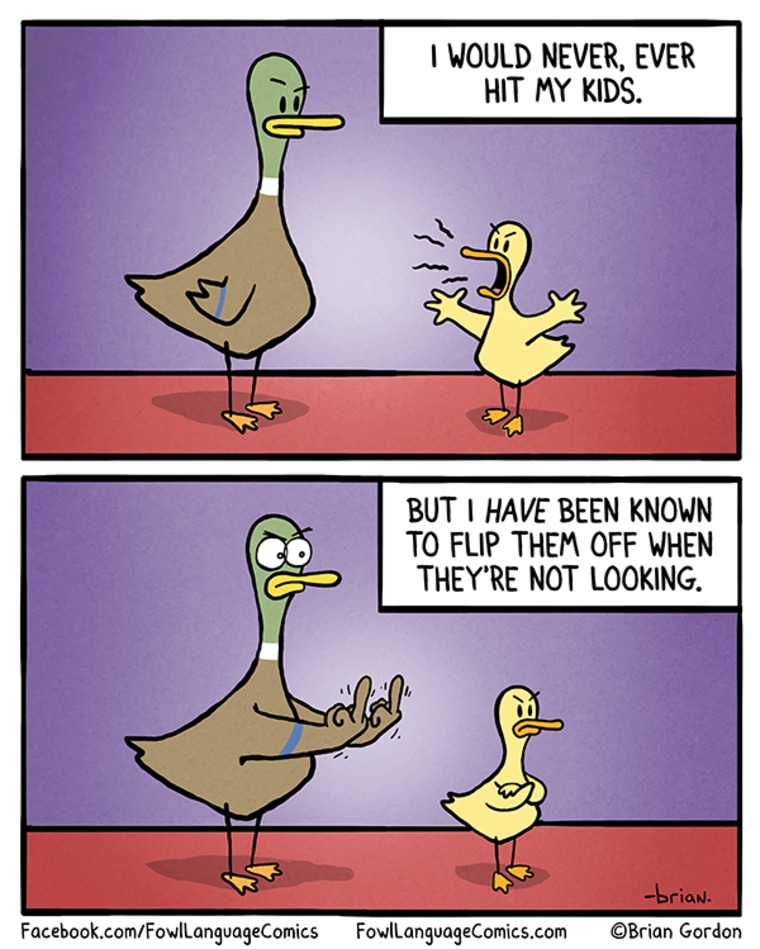 "For the most part, my son doesn't get most of the jokes — especially the ones that get a little bit risqué. Even with the ones that are clean, he'll say, 'I still don't get it.' I tell him, 'Oh, that's OK. It's a grown-up thing. Some parents seem to enjoy this, and it helps Mommy and Daddy buy food and live indoors.'"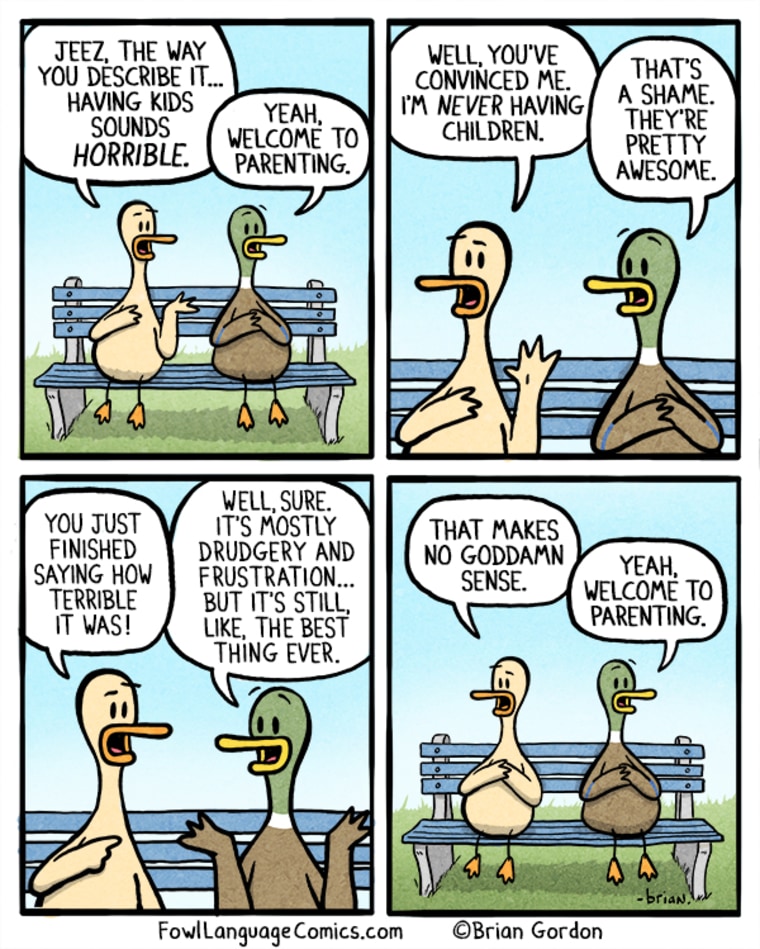 Gordon still can't believe the ride he's been on since he lost his longtime job at Hallmark last June. Since then, his duck cartoons have been seen and shared by millions of people all over the world; in fact, an Upworthy feature about his comics resulted in the fourth most popular Facebook post on the entire planet in 2015.
"When I first started doing this comic strip (in 2013), I had six fans on Facebook — all of whom I personally knew — and I couldn't even get all of them to like my stuff!" he said.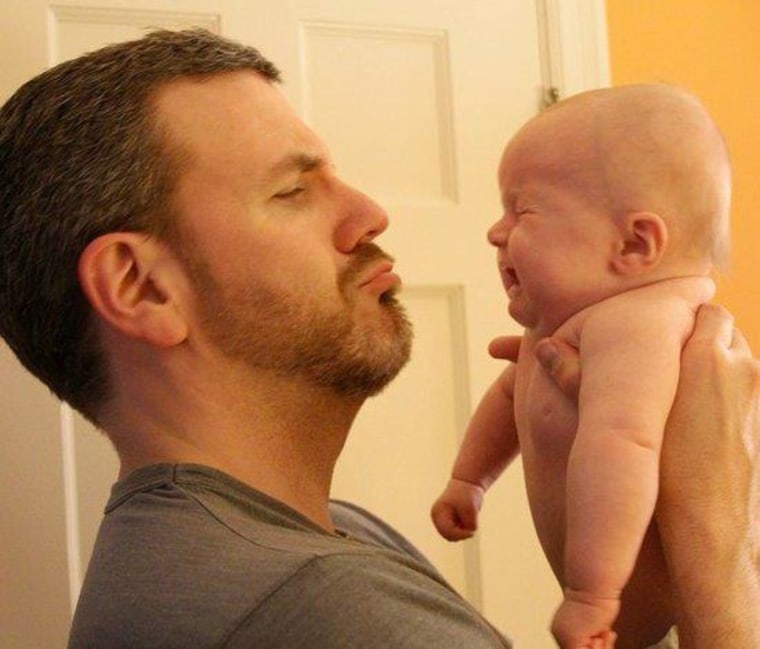 "I began doing this as a way to vent about how hard parenting is. I'd be thinking to myself, 'Who else is this bad at being a father?! I am bottoming out on this!' Then I started getting responses from people saying, 'Oh my gosh, me too!' It became this shared community of people who are losing their minds being parents. It helped me realize I'm not alone."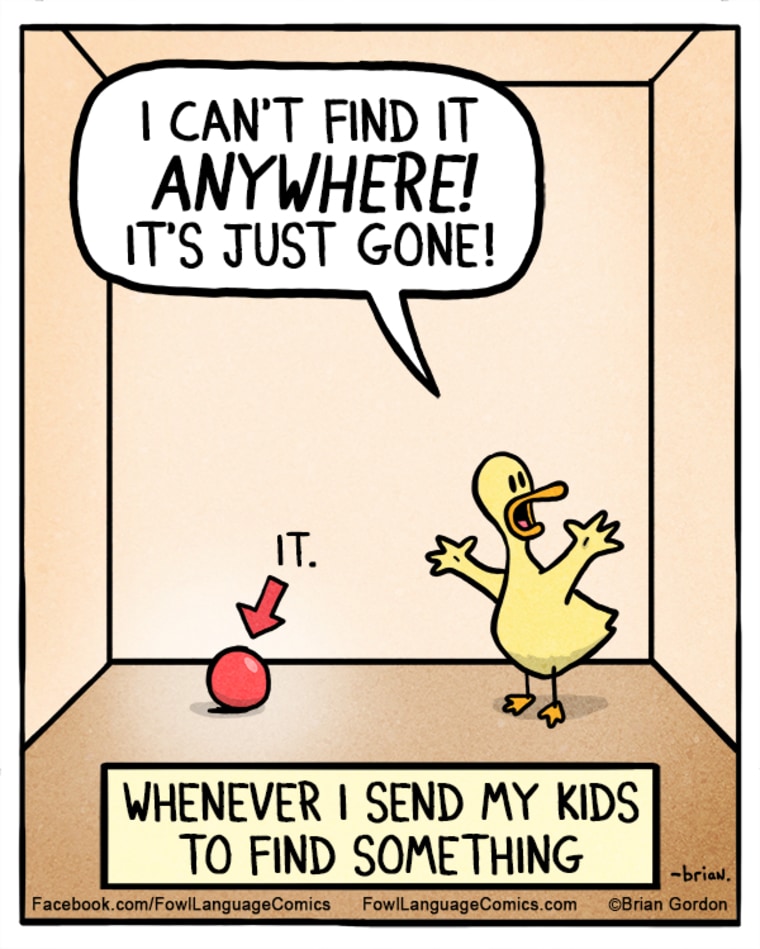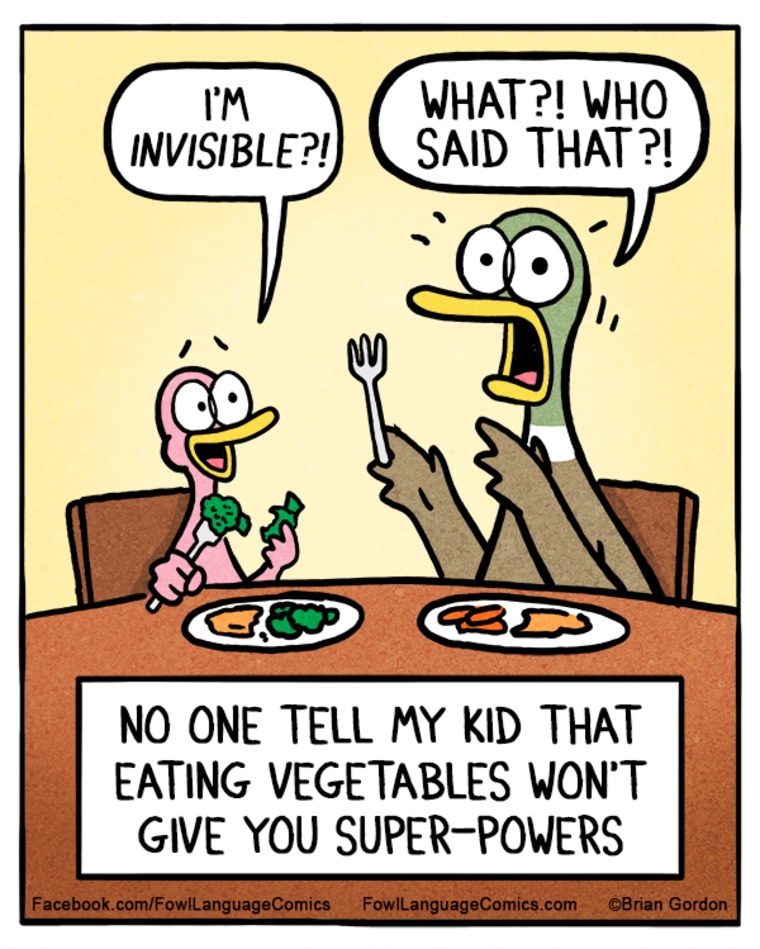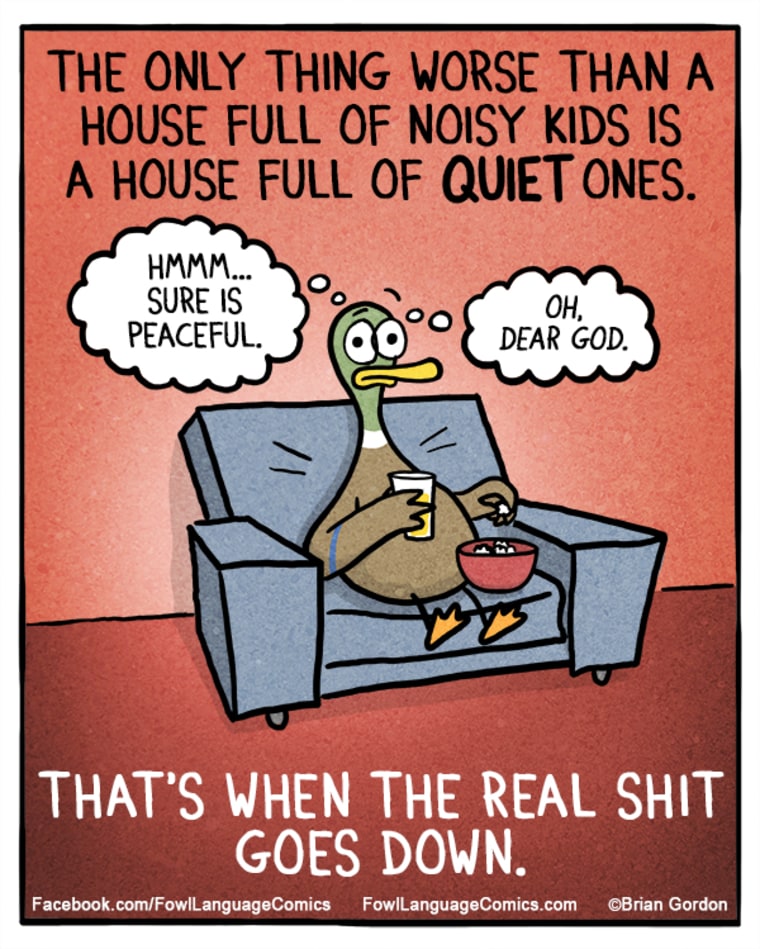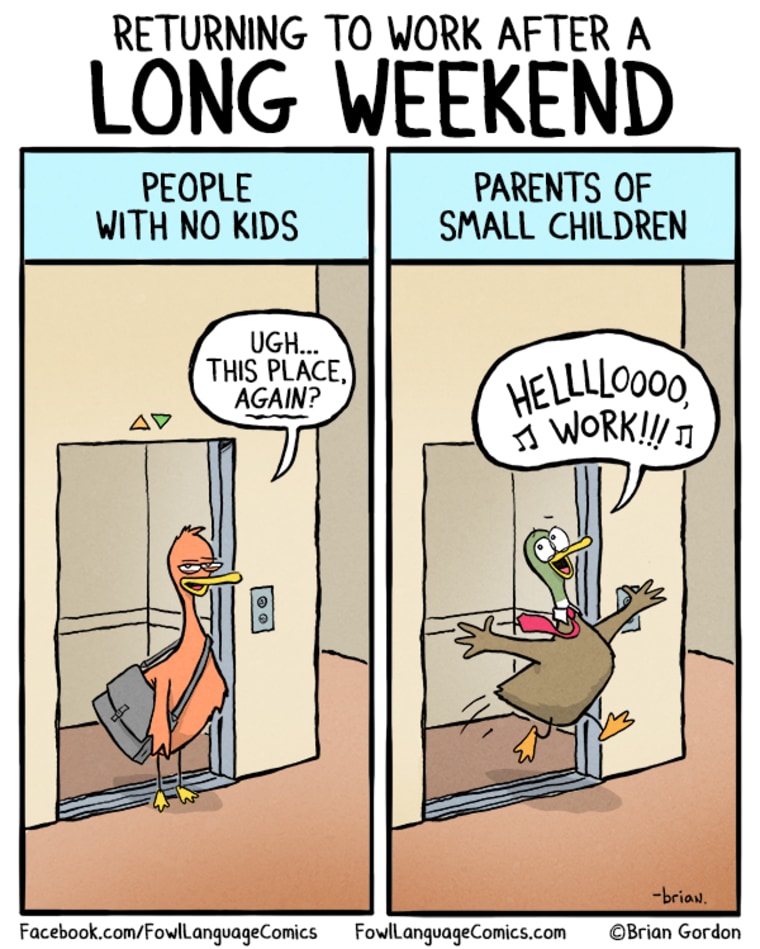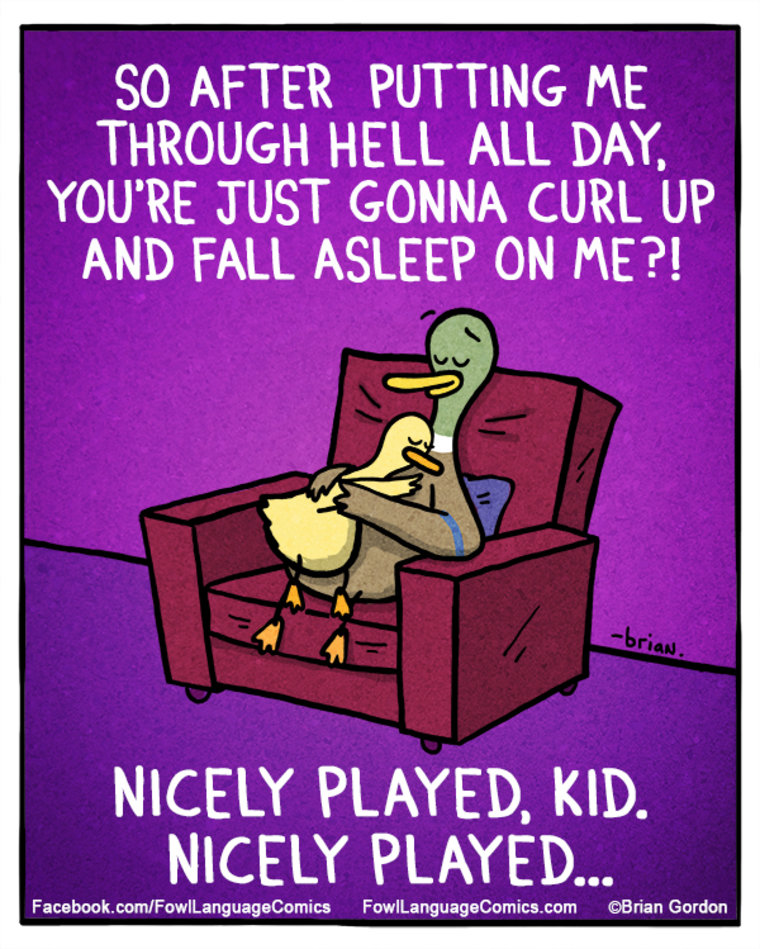 To learn more about Brian Gordon's work, visit his website, his Facebook page and his Patreon page. To learn more about his new book "Fowl Language: Welcome to Parenting," click here.
TODAY.com writer and editor Laura T. Coffey is the author of "My Old Dog: Rescued Pets with Remarkable Second Acts." Connect with Laura on Facebook, Twitter and Google+ and at MyOldDogBook.com.