After being separated in a grueling 26-hour surgery in February, formerly conjoined twins Adeline and Knatalye Mata are finally together with their family under one roof for the first time in 14 months.
On Tuesday, Adeline was released from Texas Children's Hospital to join Knatalye, who was healthy enough to be released on May 8. The family has reunited in a temporary home in Houston because the girls still need outpatient care. They are expected to return to the family's permanent home in Lubbock, Texas, later this year.
"I still can't believe it's happening,'' the girls' mother, Elysse Mata, told Janet Shamlian on TODAY Wednesday. "It's been a long road."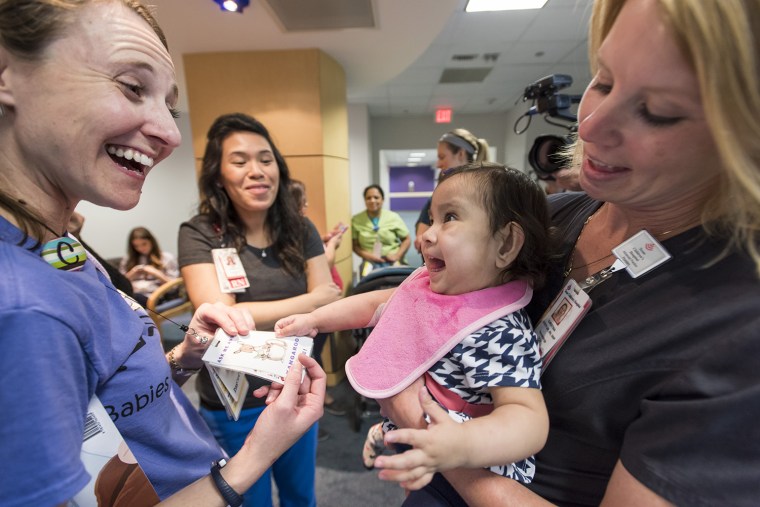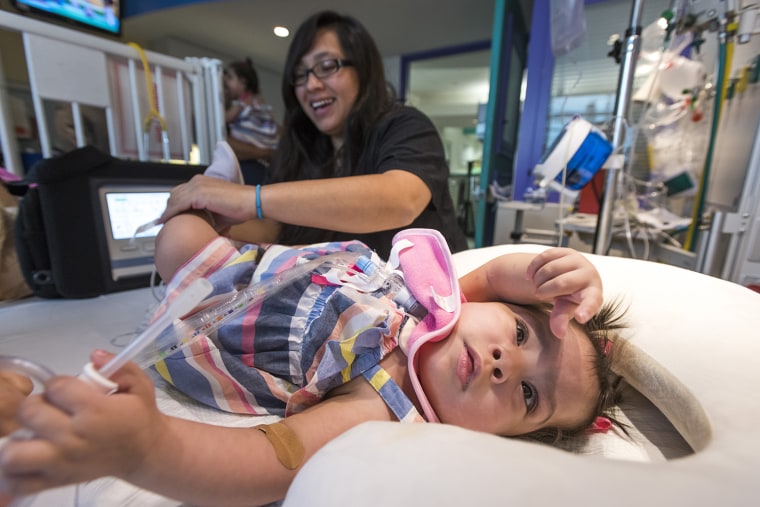 The girls were joined at the chest when they were born on April 11, 2014, and delivered by C-section 31 weeks into Elysse's pregnancy. The girls were born weighing three pounds, seven ounces each, and they shared a liver, diaphragm, intestines and the lining of the heart known as the pericardial sac.
On Feb. 17, a team of 26 clinicians at Texas Children's Hospital, including 12 surgeons, separated the twins successfully. In April, they celebrated their first birthday with a 'Frozen'-themed party.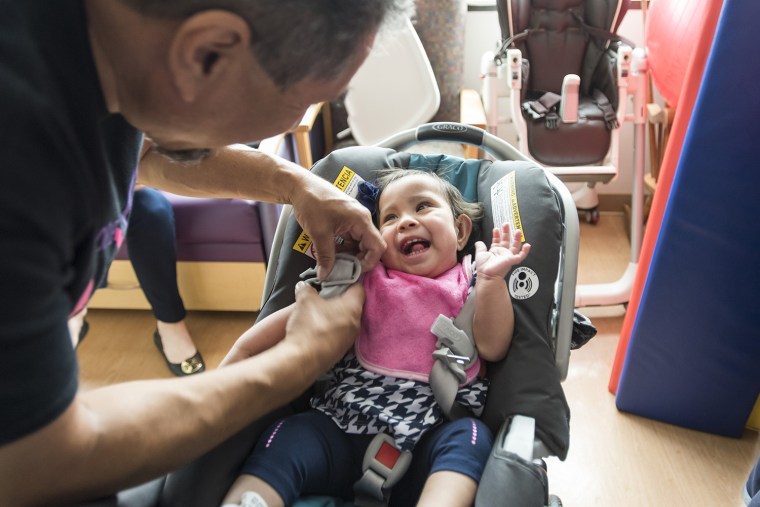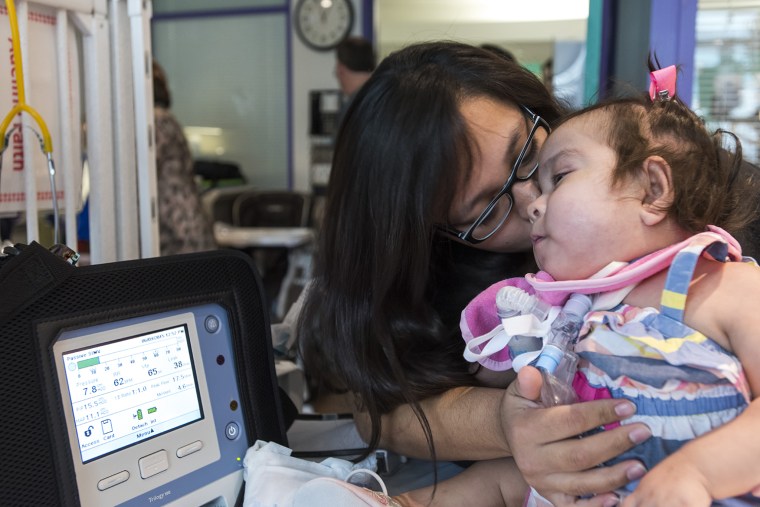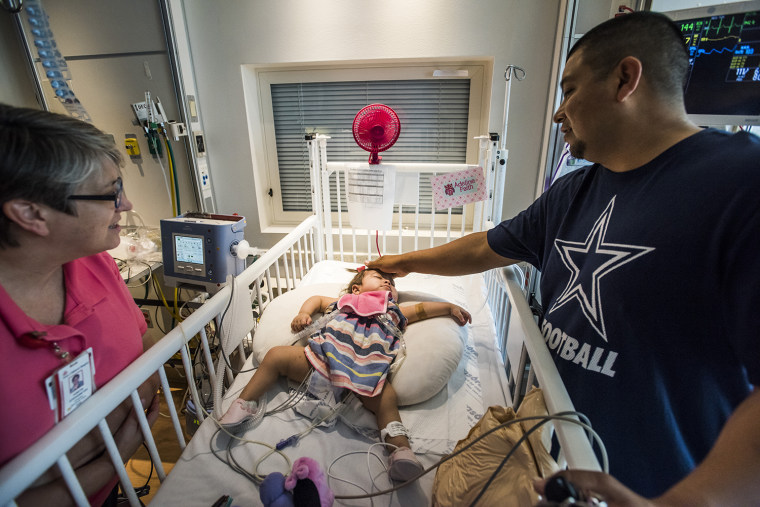 Not only are their bodies now separate, so are their personalities, according to their mother.
"Knatalye is our smiley, happy, our wild child, and Addy's more calm and quiet,'' Elysse said. "She's just more laid back."
Knatalye has already been to the local zoo, so Adeline has some catching up to do with her sister now that she's home.
"She doesn't know what the sun is, and doesn't know what the birds are and what they do, and horns honking,'' Elysse said. "She doesn't know any of that."
With Father's Day coming up, Eric Mata is overjoyed to be able to spend it together with his girls and older son Azariah, 6.
"I love my son, but them, they kind of got me wrapped around their fingers,'' Eric told TODAY. "Anything they want or need, I'm probably going to give it to them."