/ Source: TODAY Contributor
Wendy Bradshaw loves teaching. But when the new mom realized that in five years she'd be sending her baby daughter into the same public school system where she works, the thought filled her with dread. So she resigned, and explained why in a letter that's going viral with parents and teachers across the country.
"Like many other teachers across the nation, I have become more and more disturbed by the misguided reforms taking place which are robbing my students of a developmentally appropriate education," Bradshaw wrote to the Polk Country School Board in Florida, in a letter she later posted on Facebook. "I just cannot justify making students cry anymore. They cry with frustration as they are asked to attempt tasks well out of their zone of proximal development. ... Their shoulders slump with defeat as they are put in front of poorly written tests that they cannot read, but must attempt."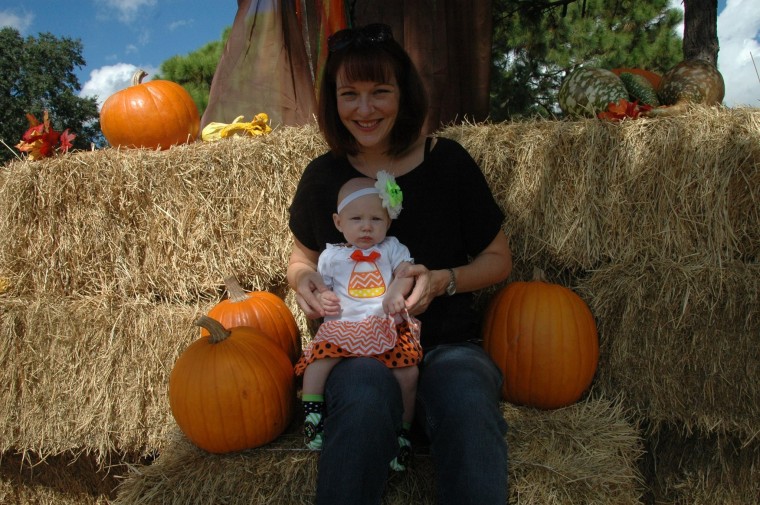 Bradshaw has held many positions in her twelve years as an educator, from working in the classroom with special education students to mentoring teachers while working on her doctorate. Becoming a mom last June, however, allowed the Lakeland, Florida teacher to see a different side of the school system — that of a parent.
"I will not subject my child to this disordered system, and I can no longer in good conscience be a part of it myself," she wrote. After posting her resignation letter to her Facebook account on October 23, it has been shared and liked by more than 60,000 people to date, and has started a whirlwind of discussion about the condition of the public school system.
A statement prepared by Polk County Public Schools reads, in part, "We understand her frustration over trying to delicately balance mandates, other instructional priorities and most importantly, the needs of each child. Teachers strive for an effective balance every day to positively impact their students...We appreciate the six years she gave to our school district, and we wish her success in her future endeavors."
In an interview with The Ledger of Lakeland, Florida, Polk Superintendent of Schools Kathryn LeRoy also said she understood Bradshaw's frustration. "I generally agree. The problem is that the accountability system is smothering everybody."
"We can't afford to lose any more good educators," she told the newspaper. "I don't know what's going to happen to our public education system if we can't recruit or retain good teachers."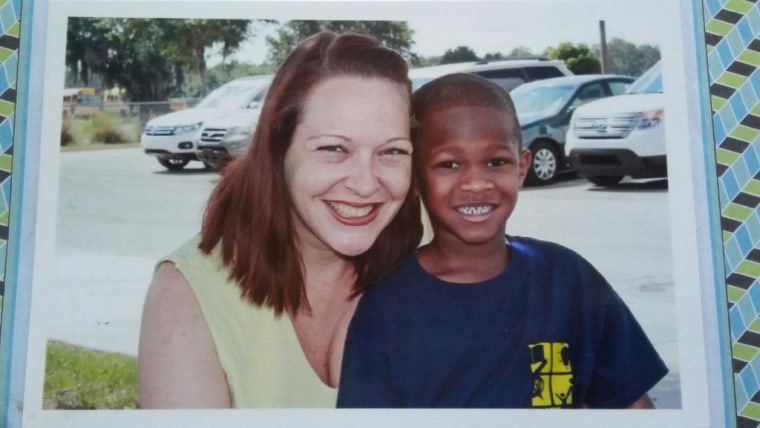 Bradshaw says her frustrations with teaching standards had grown throughout her years in the school system, and that when her daughter, Meredith, was born this summer, she knew she had to start fighting for change.
"On June 8, 2015 my life changed when I gave birth to my daughter," Bradshaw wrote in her resignation letter. "I remember cradling her in the hospital bed on our first night together and thinking, 'In five years you will be in kindergarten and will go to school with me.' That thought should have brought me joy, but instead it brought dread."
Bradshaw told TODAY Parents the disorder in the school system is caused by a lack of input from child development professionals, a lack of professional development surrounding the new standards and a lack of concern for each child's individual readiness and development.
"It's a useless endeavor until they're ready," Bradshaw said in an interview about the standards used in her former school district. "We may teach them some things, but we also teach them to hate reading and to hate school because it becomes a chore and it doesn't become about how much you love hearing about Junie B. Jones' adventures — it's about how fast you can read 'The fat cat sat on a mat.' There's no joy in it."
Bradshaw doesn't want that type of learning environment for her daughter.
"I just can't put my child in a system where I know they're not doing what's best for her," she told TODAY Parents.
Bradshaw says since posting her resignation letter, she's received support from people who feel the same way — parents who now homeschool their kids due to curriculum issues, teachers who say they retired because of the new standards, and parents with kids in public schools and feel the same frustrations as she does.
While she's now working as an adjunct professor and looking into writing homeschool curricula, Bradshaw says she's actively working to fix the issues she sees with public education by learning about the political system and lobbying for change.
And, she says, the only way things will change is if other parents should do the same.
"Advocate. Write your school board. Write your legislators. Tell them your stories, because legislators and elected members respond to a compelling story — it's what gets them to listen," she said. "If they don't hear about it, they just continue doing what they're doing."
Bradshaw also says parents should be aware of what's being taught in their child's classroom, as well as what expectations are placed on their child.
"Ask what tests the kids are taking… find out the purpose of those tests and research what the curriculum is and find out if that's considered appropriate by child development experts," she said.
Most of all, Bradshaw says parents should stay positive and supportive at home to avoid making their children feel anxious about school.
"Just be supportive. Even if they don't get it — they will get it eventually. It's not worth stressing your child out and ruining their evening with their family to meet this arbitrary level of achievement. Make learning a game, have fun, and spend time reading to and with your kids."