Baby makes five!
Prince William and Kate, the Duchess of Cambridge, welcomed a third child into their family. The boy, weighing 8 pounds and 7 ounces, arrived Monday at St. Mary's Hospital in London. Kate gave birth to the new prince with her husband by her side.
The child joins big brother, Prince George, 4, and sister Princess Charlotte, who turns 3 on May 2. The siblings paid a visit to their baby brother shortly after he was born.
The duke and duchess then made a public appearance with their newborn bundle outside the hospital doors before heading home to Kensington Palace.
The baby becomes the fifth in line to the British throne, behind his siblings, their father and their grandfather, Prince Charles. The baby's arrival bumps Prince Harry, once known as "the spare to the heir," down to sixth place in the order of succession.
William, 35, and his wife revealed they were expecting another child on Sept. 4 after Kate, 36, was forced to cancel several official engagements because she suffered from hyperemesis gravidarum. The pregnancy complication also affected Kate with her first two pregnancies and even left her hospitalized for several nights when she was carrying George.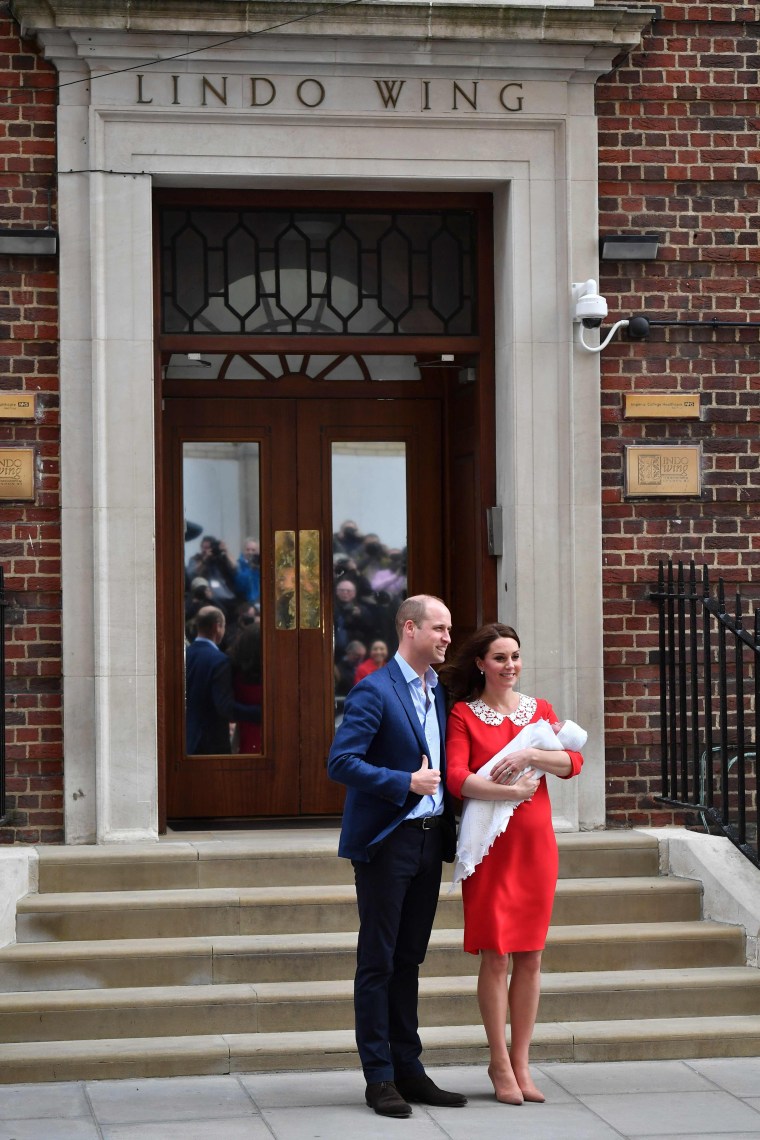 Kate's illness caused her to miss her son's first day of school but once she recovered, she quickly resumed a full schedule filled with charity visits and official events, including an appearance at the BAFTA ceremony, the British equivalent to the Oscars.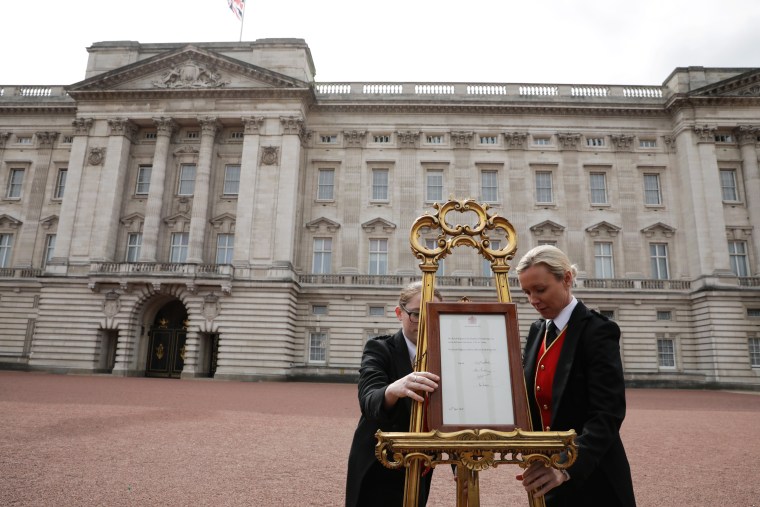 She and William, who celebrate seven years of marriage on April 29, also took an official four-day trip to Norway and Sweden. She went on unofficial maternity leave following a pair of March 22 charity visits to celebrate the Commonwealth.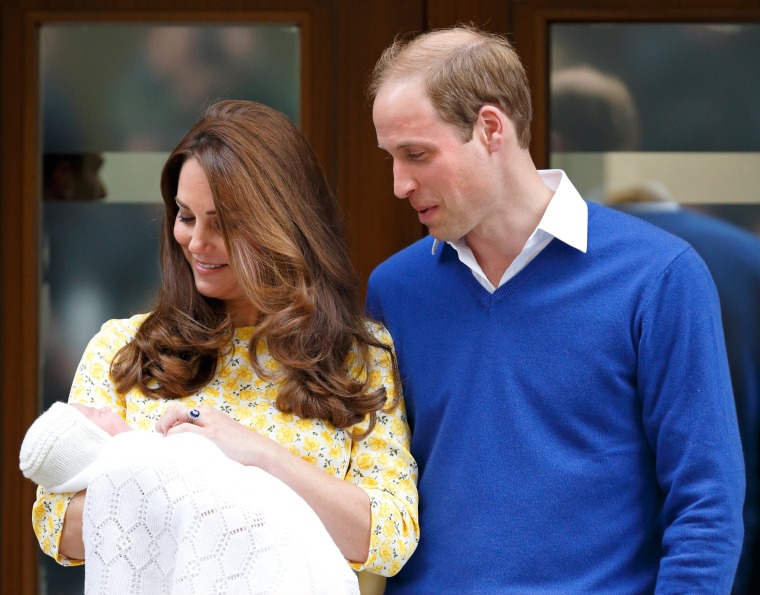 Kate gave birth at the Lindo Wing of the St Mary's Hospital, where both of her other children were born. The facility is also where the late Princess Diana gave birth to William and Harry.
As with her third child, Kate was discharged from the hospital just hours after she gave birth to Charlotte. With George, Kate stayed overnight.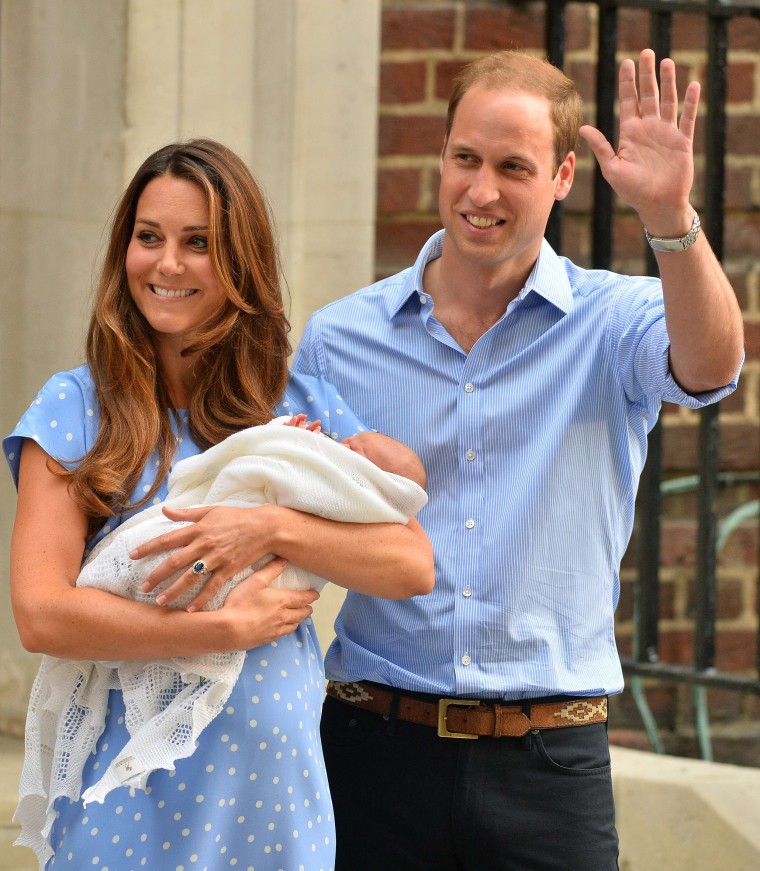 With Meghan, Duchess of Sussex, preparing for a little one of her own, we're taking a look back at Duchess Kate's maternity style through the years!