The Duchess of Cambridge spoke of the "sheer overwhelming experience" of motherhood, and the insecurities she has felt because of it, as she helped promote awareness Thursday about the mental health needs that can arise during early parenthood.
"Becoming a mother has been such a rewarding and wonderful experience. However, at times it has also been a huge challenge — even for me who has support at home that most mothers do not," the mother of two said during a London event launching a series of educational films about maternal mental health.
"There is no rule book. No right or wrong. You just have to make it up and do the very best you can to care for your family," she said. "For many mothers — myself included — this can, at times, lead to lack of confidence and feelings of ignorance."
RELATED: Prince Harry, Duke and Duchess of Cambridge team up to fight mental health
The former Kate Middleton and her husband, Prince William, are parents to 3-year-old Prince George and his sister, Princess Charlotte, who turns 2 in May.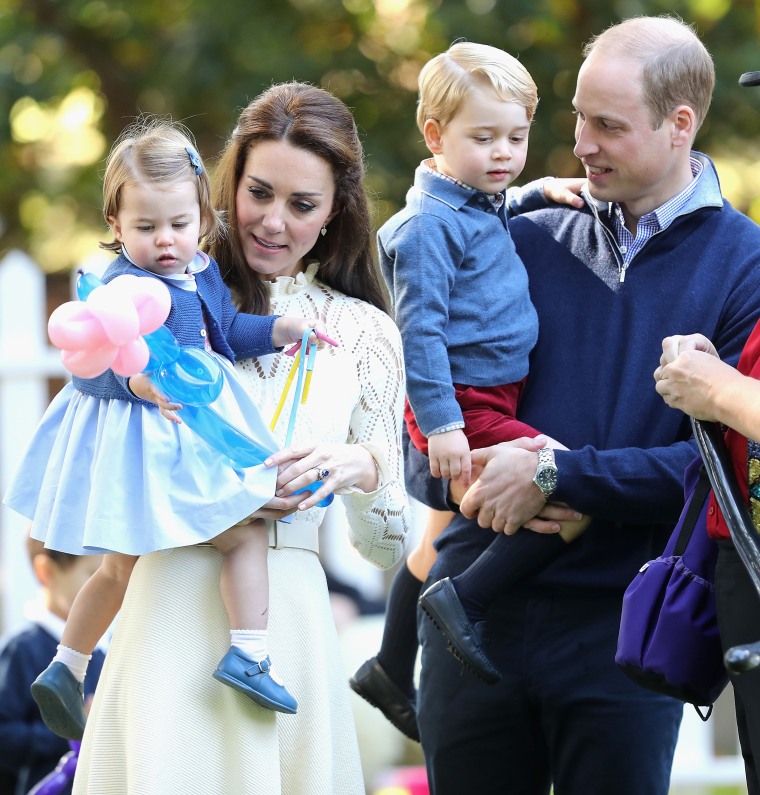 The duchess opened her speech by paying tribute to those killed and injured in a terrorist attack the day before just outside the U.K. Parliament.
"I know you would all want to join me in sending our thoughts and prayers to all those sadly affected by yesterday's terrible attack in Westminster," she said. "We will be thinking of all the families."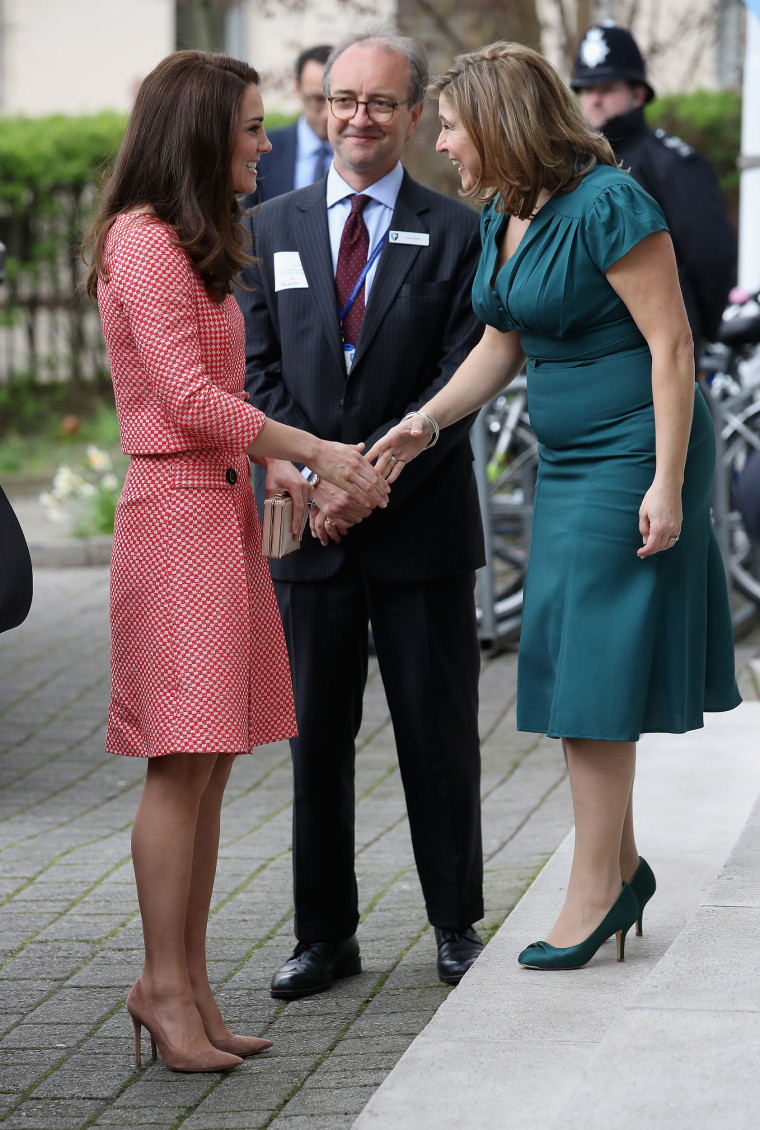 A day earlier, a knife-wielding assailant mowed down pedestrians along the Westminster Bridge before crashing the vehicle outside the Parliament's House of Commons. He then fatally stabbed a cop before being gunned down by police. Two other victims were killed and several dozen people were injured in the rampage.
On Thursday afternoon, Kate followed through on her scheduled plan to speak on behalf of Best Beginnings, a charity partner of the royal Heads Together campaign to raise mental health awareness.
Kate spoke about how nothing can prepare women for the complex mix of joy, exhaustion, fear and love that motherhood brings.
"Your fundamental identity changes overnight. You go from thinking of yourself as primarily an individual to suddenly being a mother, first and foremost," she said.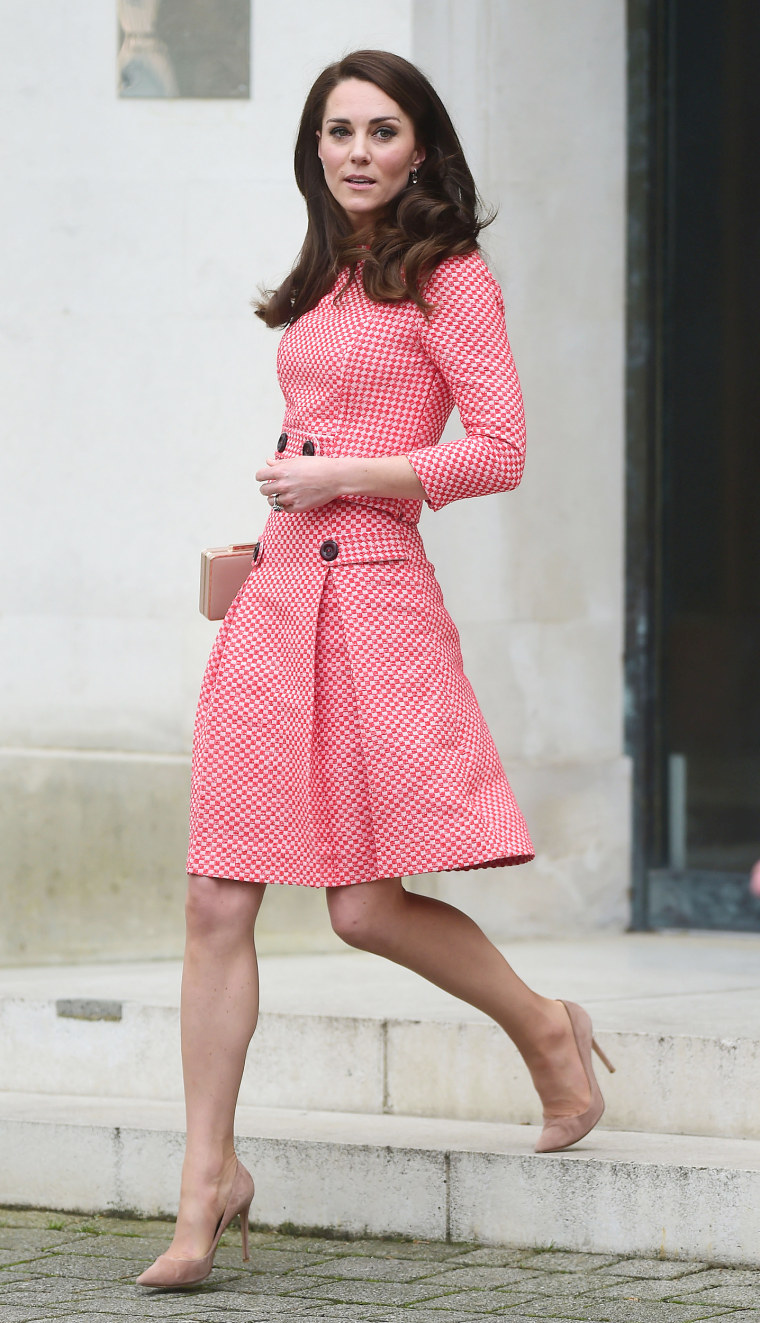 Kate noted that the experience is even more difficult for mothers who also experience mental health problems either during their pregnancy or in the year after giving birth. She discouraged those women from suffering in silence, and urged them to seek help instead.
RELATED: The British royals promote mental health initiative at London Marathon training
"It's OK not to find it easy. Asking for help should not be seen as a sign of weakness," she said.
"If any of us caught a fever during pregnancy, we would seek advice and support from a doctor. Getting help with our mental health is no different. Our children need us to look after ourselves and get the support we need."
Following her speech, the duchess met with a group of young moms and dads for a discussion about how parenthood affected their mental health.