April showers bring royal babies!
The Duchess of Cambridge is scheduled to give birth to her third child in April, Kensington Palace revealed Tuesday in a statement.
Although her pregnancy was formally announced last month, the royal family had not disclosed just when the former Kate Middleton was actually due.
The palace announced the pregnancy on Sept. 4 after the duchess had to cancel several formal engagements because she was suffering from hyperemesis gravidarum, a rare pregnancy complication she also experienced with her two previous pregnancies.
The duchess re-emerged in public late last week at an event to raise awareness about mental health, one of her pet causes. On Monday, she also made a surprise appearance at a charity event held at London's Paddington Station.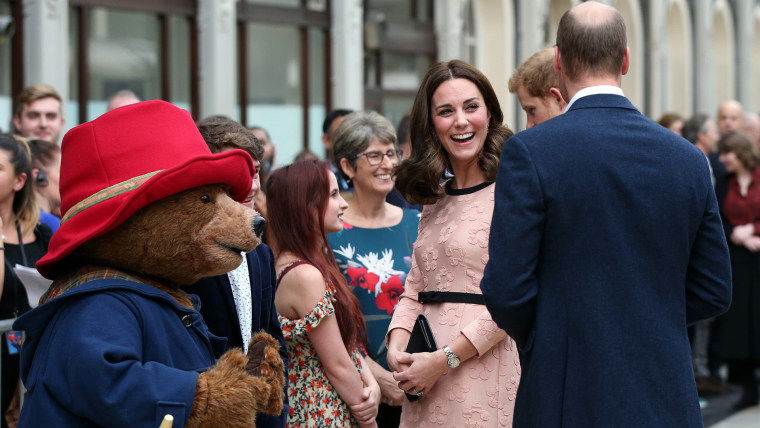 Kensington Palace followed that up with its statement Tuesday: "Their Royal Highnesses The Duke and Duchess of Cambridge are delighted to confirm they are expecting a baby in April 2018."
In addition to 4-year-old Prince George, the duchess and her husband, Prince William, also have a daughter, 2-year-old Princess Charlotte.