It's no surprise that we're fond of TODAY contributor Jenna Bush Hager, but if you ask her or her twin sister, Barbara, how they turned out to be the women they are, they'd point you to one woman: their mom.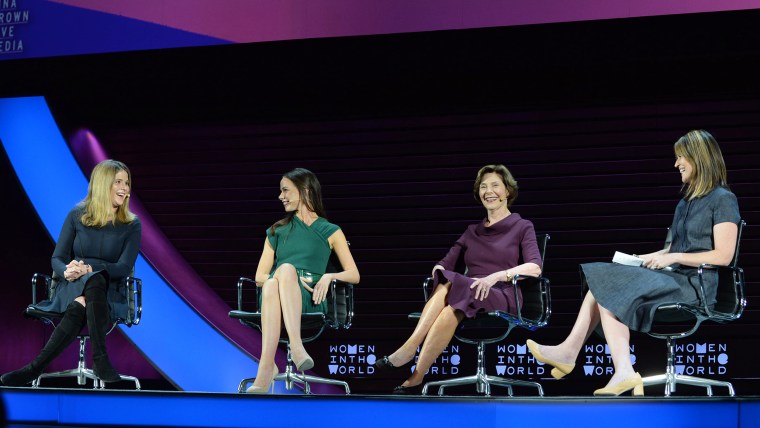 The sisters and their mother, former first lady Laura Bush, participated in a panel, moderated by TODAY anchor Savannah Guthrie, at Tina Brown's Women in the World Summit Thursday in New York. While they addressed the Bush women's active lives in public service (Barbara is the CEO and co-founder of Global Health Corps while Jenna efforts childhood education and literacy), Jenna and her sister continually spoke about Laura's strong example.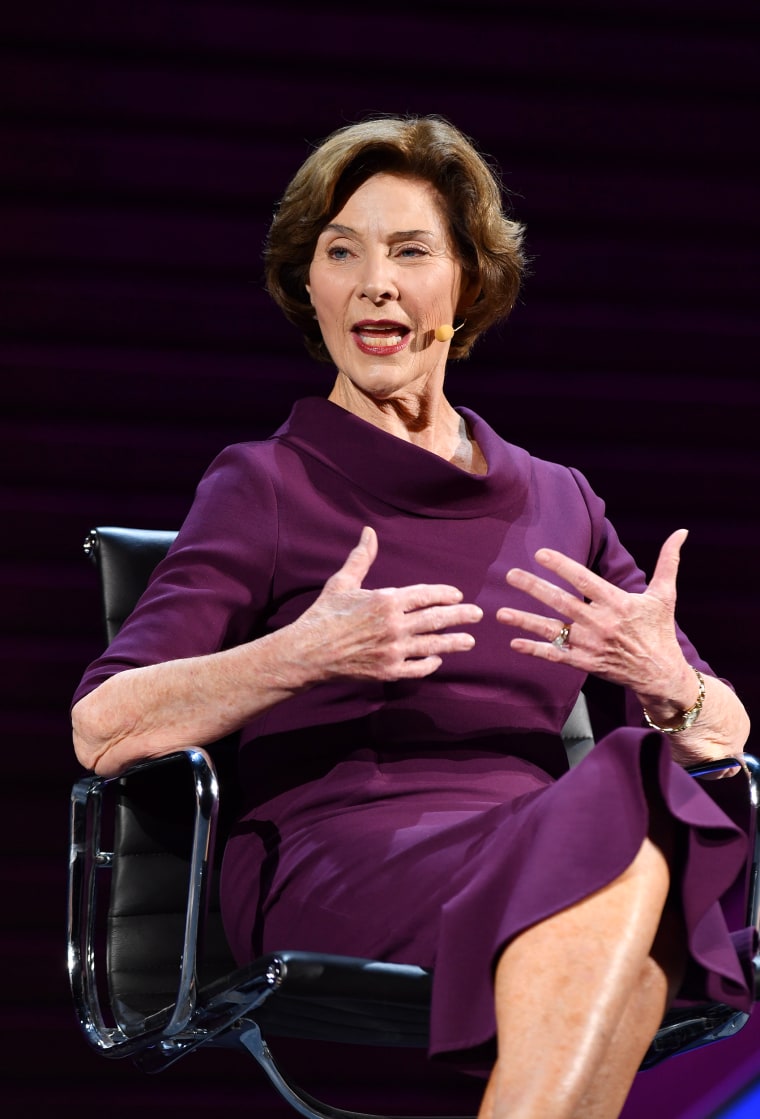 RELATED: Jenna Bush Hager shares adorable family photos with new baby Poppy
"It's not like my parents sat us down and said, 'This is a map to be the type of person we want you to be.' It was more that they showed us," an emotional Jenna Bush Hager told the audience.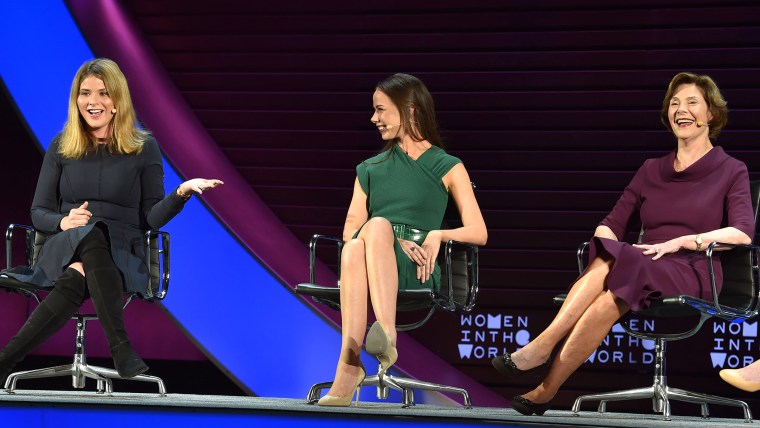 "I'm hoping I can use some of that quiet grace as a mother and not force my daughters to do anything. She also allowed us to make mistakes — I know nobody's shocked by that — but I hope to do that too."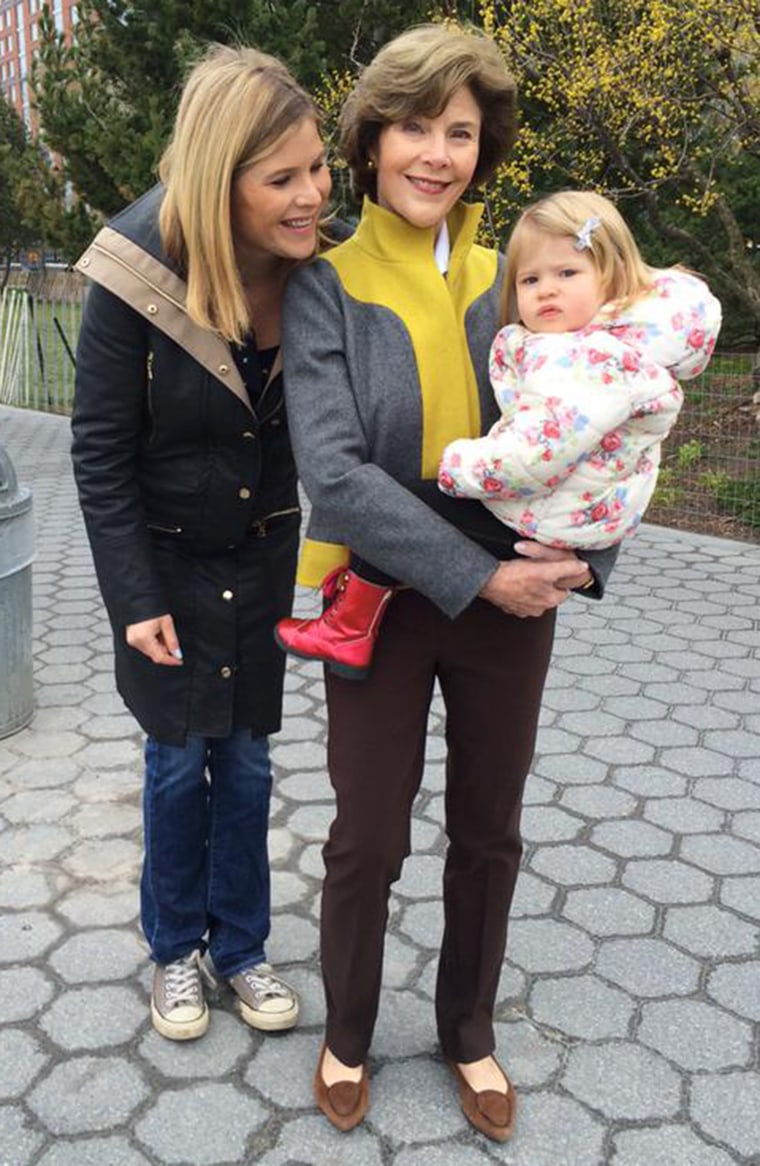 George W. Bush served as the 43rd president of the United States from 2001 to 2009, starting when Jenna and Barbara were college students, and it wasn't their first brush with family in the White House. Their grandfather, George H.W. Bush, was president from 1989 to 1993.
RELATED: Jenna Bush Hager: 5 things I've learned from my Gampy
In fact, Jenna and Barbara were the very first Bushes to ever step foot in the White House, when they skipped their grandfather's inaugural parade because it was cold. The White House florist at the time, Nancy Clarke, met the two at the door and helped them make bouquets for their grandparents. Clarke would later go on to do the flowers at Jenna Bush Hager's 2008 wedding to Henry Hager.
"The people who work there are what makes that house a home," Jenna said.
Savannah took the opportunity to pick Laura's brain for parenting tips, asking how she could raise her own daughter, 1-year-old Vale, to feel empowered in today's world.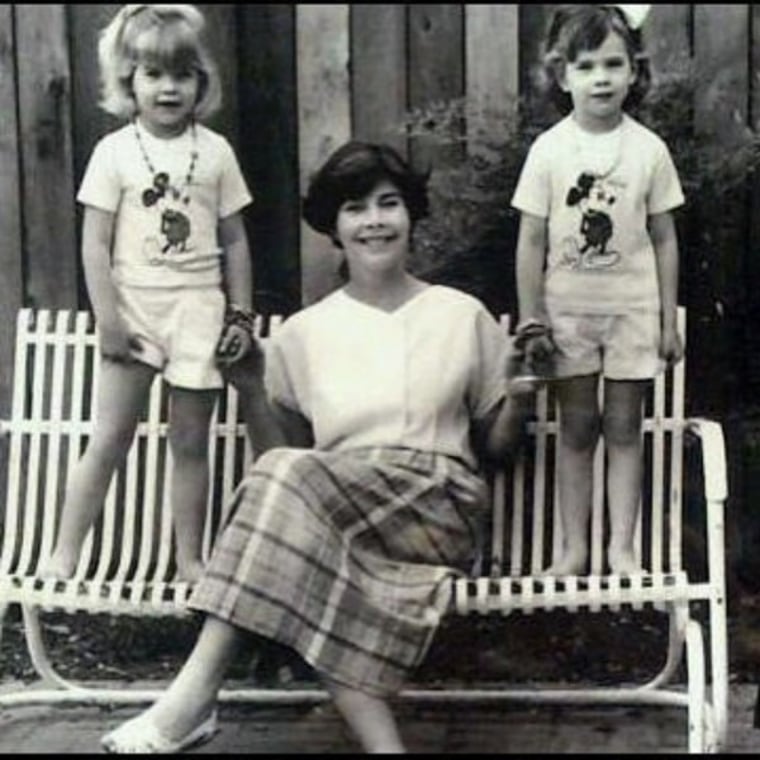 "The great advantage that George and I both had is we had stable parents who loved each other and who were together their whole lives. That sort of home is very constructive for children," Laura shared. "When you think about what to do, that's the best thing. Pick somebody who you want to stay married to."