Ali Fedotowsky-Manno is the proud parent of a sweet boy!
The former "Bachelorette" star welcomed her second child early Thursday. She made the announcement on Instagram, sharing a black-and-white pic taken by photographer Ashley Burns of her and her husband, Kevin Manno, smiling at their new bundle of joy.
"Our sweet boy has arrived! Born 5/24, 12:57am at 21.5 inches and weighing 8lbs 11oz. We are so grateful and bursting with love!" Fedotowsky-Manno, 33, wrote. (She later revealed the boy's name on her blog: Riley.)
Her husband wrote his own tribute to their "perfect" son, while also throwing in some loving praise for his wife.
"Side note ... childbirth can be ROUGH," he captioned a pic of the couple kissing as Fedotowsky-Manno holds their son. "I'm in awe of you @alifedotowsky! Thank you for being the strongest person I know!"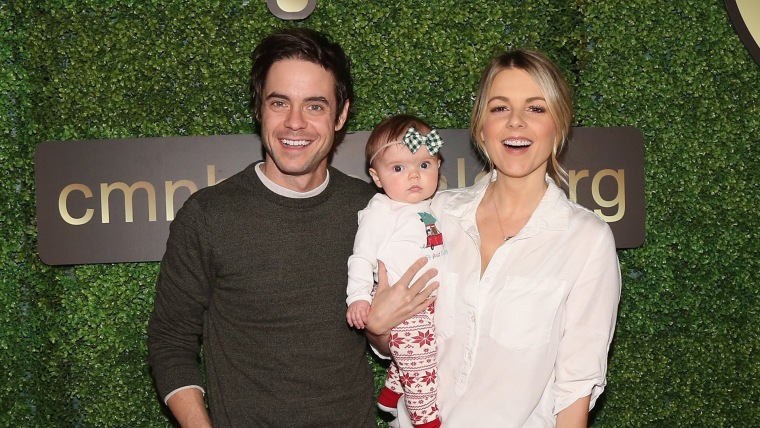 Fedotowsky-Manno, who starred on "The Bachelorette" in 2010, announced the pregnancy last November and kept fans updated on her blog, including an honest post in February about a "terrifying" health scare she had that was caused by dehydration.
Earlier this week, the TV personality published an open letter to her 22-month-old daughter, Molly, that touched upon Molly's new role as a big sister.
"You have so much love to give and we know you will be the best person in his life," she wrote. "He is one lucky little boy to have a big sister like you to look up to. Always look out for each other."
Congrats to Fedotowsky-Manno and her family on their sweet new addition!