Suzanne Fleet says the trend of sexy Halloween costumes has gone overboard. So she's jumping ship, too.
For the second year, Fleet, who blogs about parenting at Toulouse & Tonic, has joined the sexy costume fray with her own funny compilation, The Sexiest Halloween Costumes for Moms, illustrated with the help of some writer friends. TODAY Parents caught up with the mom-of-two to get the lowdown on her latest creations.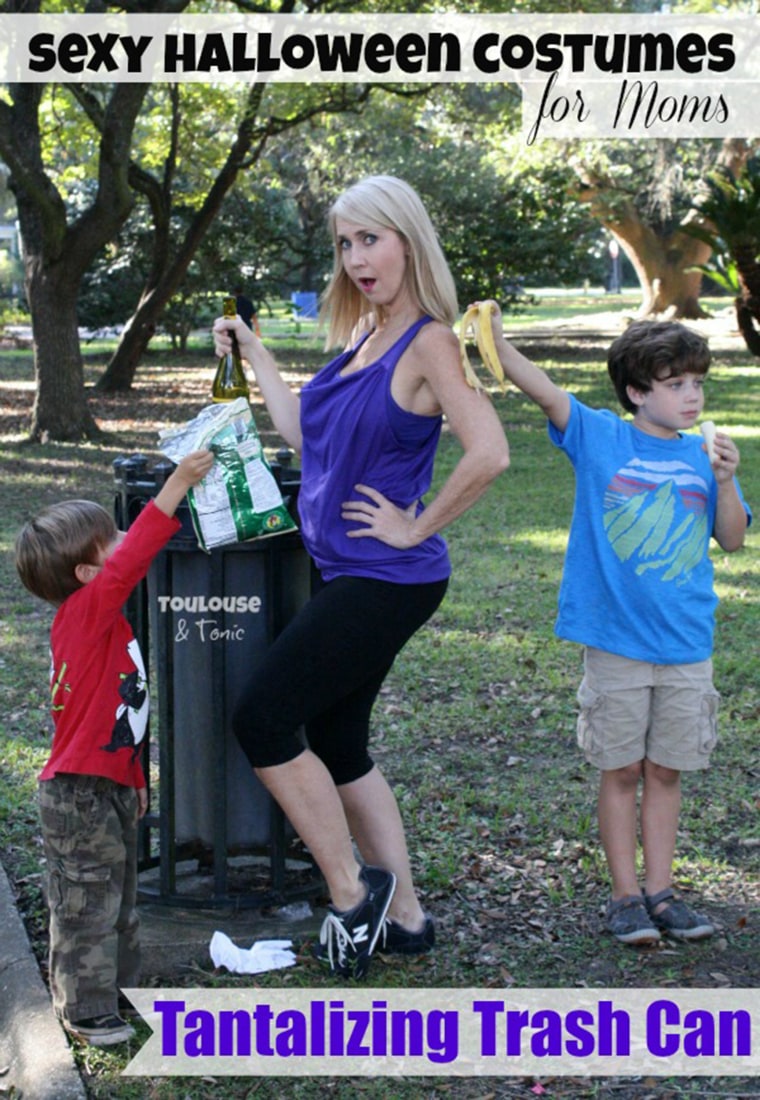 What's your impetus for coming up with these sexy mama costumes each year?
People used to dress as hobos and superheros and at some point, it was like everyone swung around the stripper pole one too many times and decided every single costume had to have a "sexy" bent. We're not limited to the sexy French Maid costumes anymore. Now there's sexy Donald Trump (how do you make that sexy?), Sexy Pizza Rat and for some Godforsaken reason, sexy Sesame Street characters. The ridiculousness of it all was ripe for satirizing. I couldn't resist.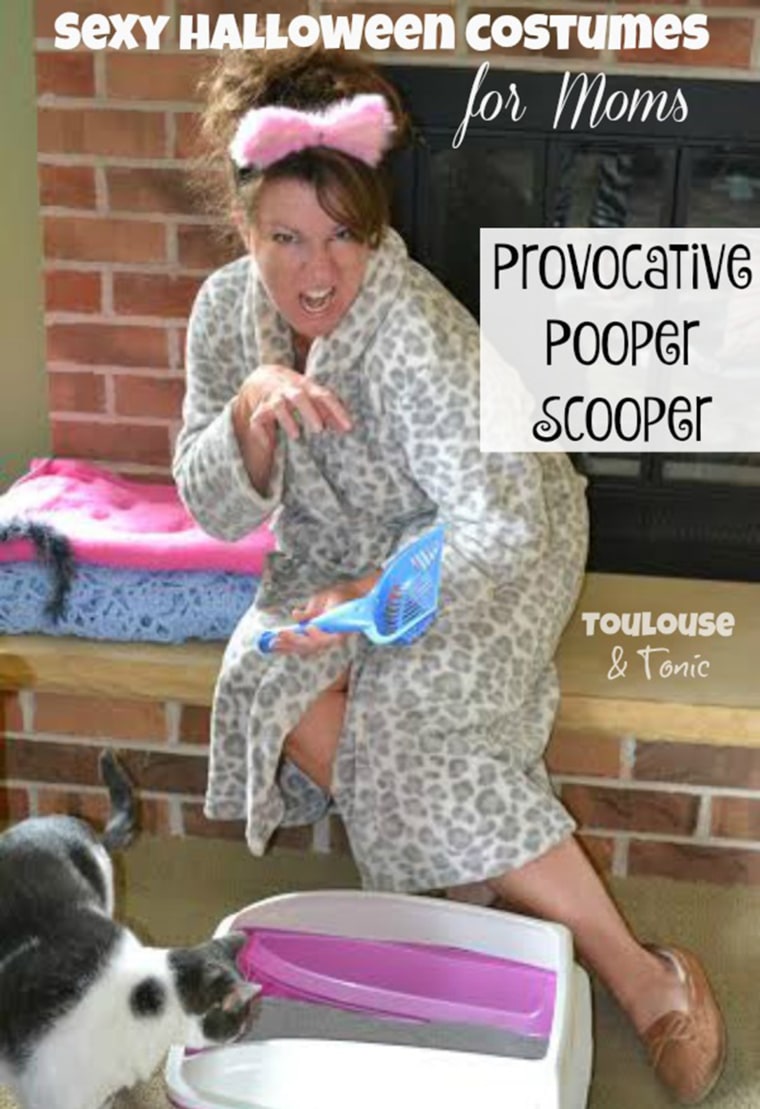 Was it hard to follow up after last's year's stellar costume round-up?
Last year, I did Sexy Halloween Costumes for Moms and while I didn't exactly break the internet, it definitely needed its boo-boo kissed by its mother afterwards. Then as Halloween approached this year, I had people knocking on my wifi door asking to be in a second one. What was I going to say to that? Yes, please send me your hilarious pictures, of course and thus was born The Sexiest Halloween Costumes for Moms. It wasn't a stretch to come up with new ideas. Moms play so many roles on a daily basis, we're more in demand than Sophia Vergara. And even though we're usually dressed in yoga pants or pajamas, we're still sexy. But not as sexy as Sophia Vergara. How does the girl stand up without falling over?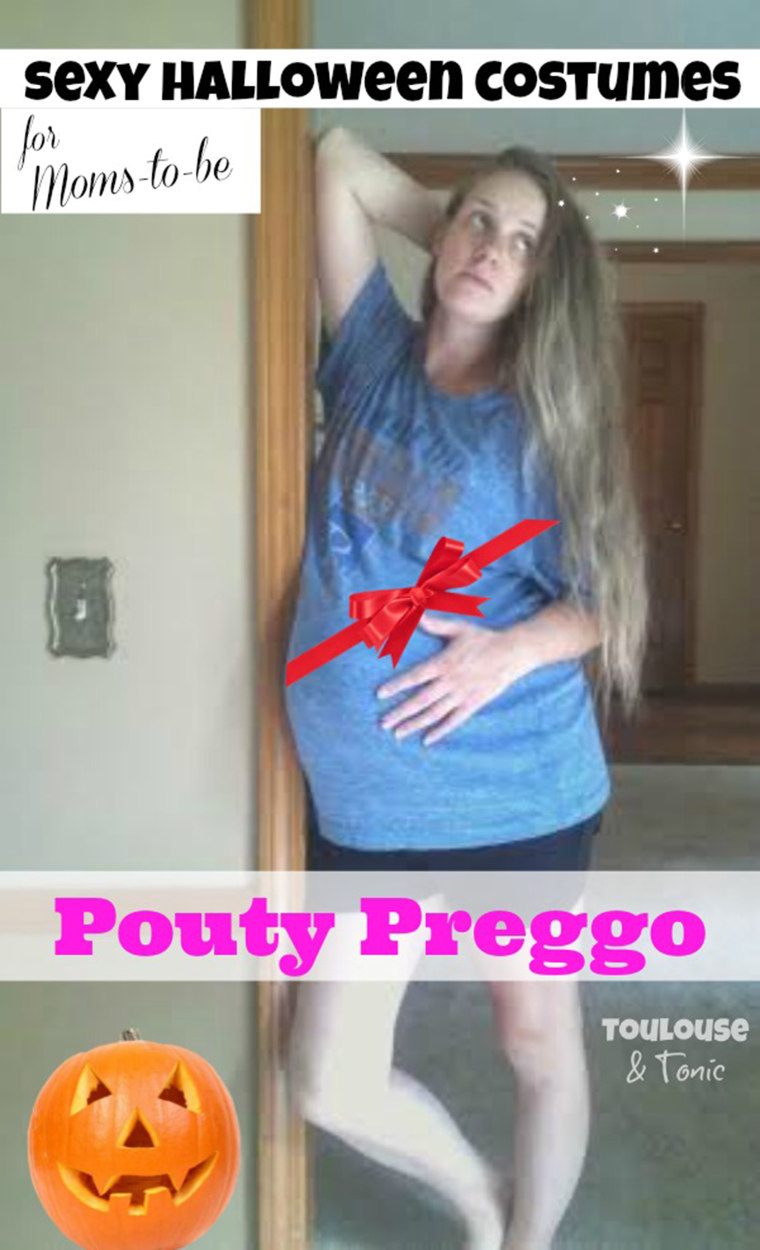 Do you have any favorites this year?
When it comes to choosing the photos I like best — just like with your children, it's hard to pick a favorite. I'm totally kidding. We all know which kid is my favorite. Wink wink.
Every single photo captures something incredibly real about motherhood and every subject pulled it off in a hilarious way. You have to see all of them just to see the incredible array of porn star looks on everyone's faces. But if I have to choose, I'd really like to give a good-natured spanking to the Homeschooling Hottie. She earned 100 percent on my test. The Provocative Pooper Scooper is hilarious and, of course, Today.com's own Terri Peters killed it as the Shagalicous Short Order Cook.
Why do you think this series strikes a nerve with moms?
It strikes a nerve with moms because we're operating in a real world — a very chaotic one where we sometimes can't even find time for a shower because we're responsible for so many people, and we always put ourselves last, but at the same time, Halloween is about fantasy and that fantasy these days is all about turning everything into its sexiest version.
So we've flipped that notion on its head. We're real, we're here every day managing to more or less get it done even with all these balls in the air, and even if we don't make it out of our pajamas all day, we're sexy, dammit. Like my husband says, it's not about what you're wearing, it's about what you're not wearing. Not sure this is what he meant, but oh well. Happy Halloween to all the sexy moms out there.