/ Source: TODAY Contributor
Four-year-old Autumn Brock is a "Star Wars" fan like her father before her — but she's not interested in dressing up like a Jedi or a princess.
When dad Jim Brock of Dyer, Indiana, showed Autumn some costumes he was thinking of making for himself, she asked him to make her a stormtrooper costume, too.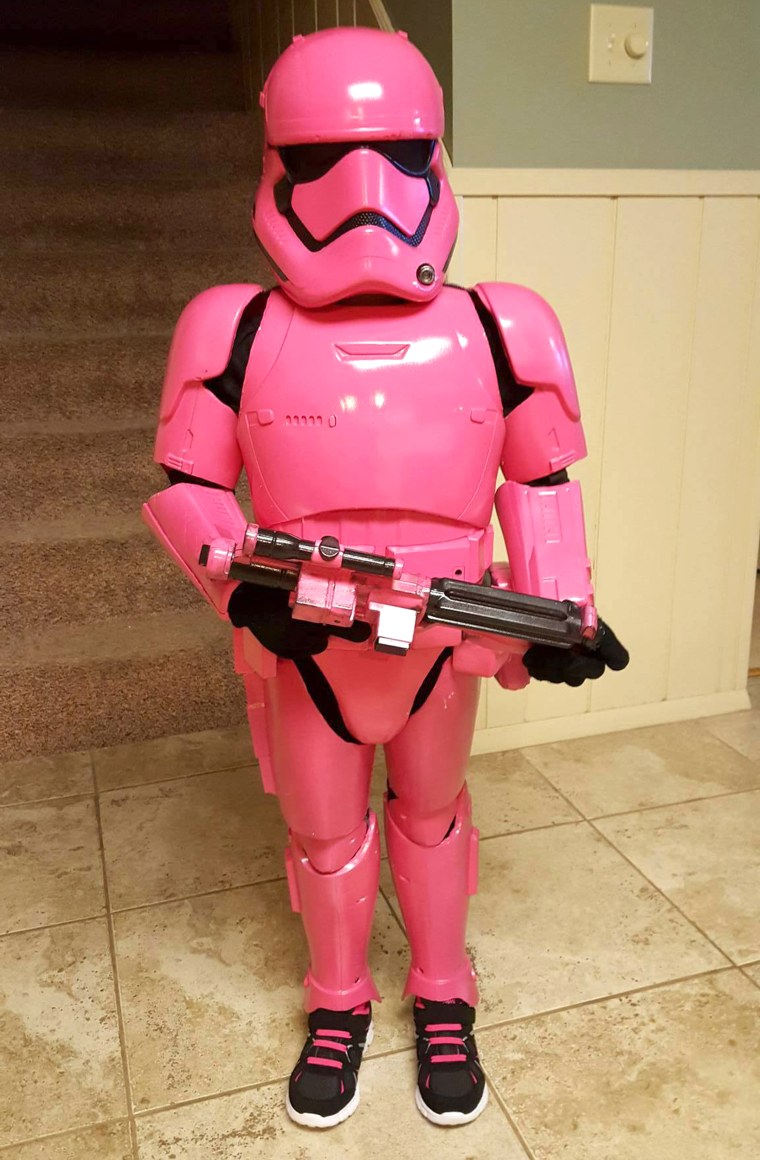 "She likes all the good guys, but I love the bad guys, and I'm sure she's into them 'cause they look so great," said Brock, who noted that Autumn's favorite "Star Wars" character is Kylo Ren.
Brock, who is a skilled costume maker, remembered seeing pictures and a video of someone who had made his son a stormtrooper costume from a toy, so he decided to try to do the same for Autumn. But she had a very specific request: she wanted to be a pink stormtrooper.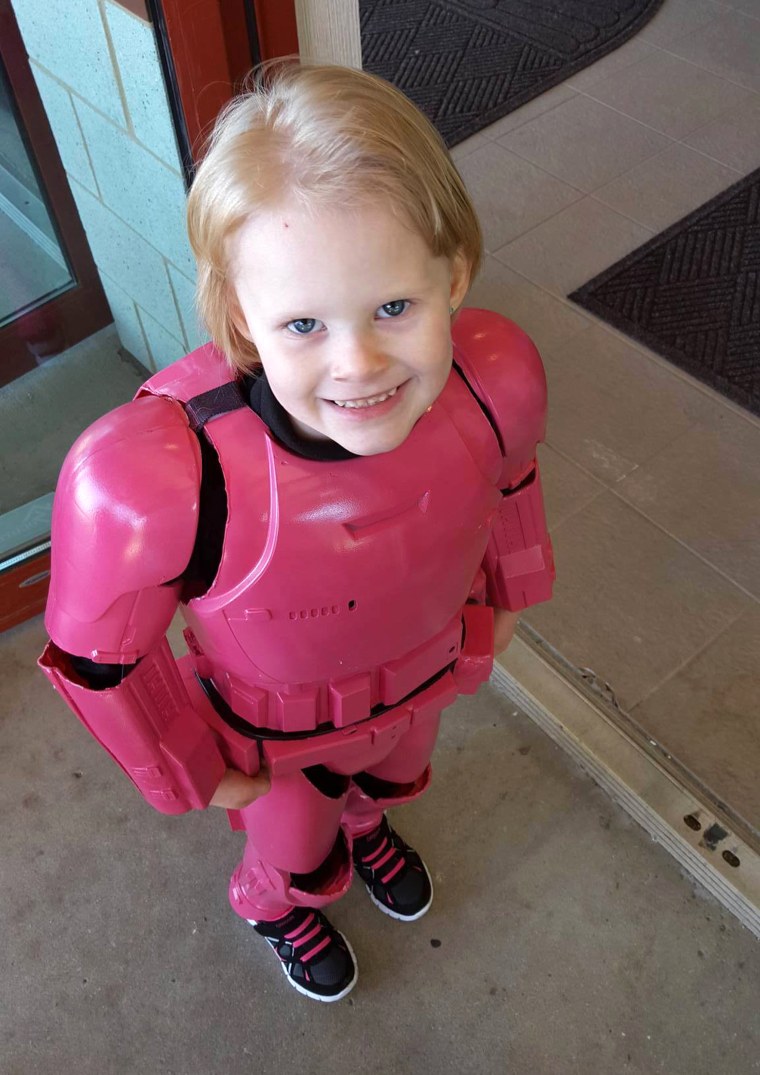 Brock shared a picture of his adorable results with The Replica Prop Forum, where the picture of Autumn in her vibrant costume has racked up over 10,000 likes and 2,000 shares since it was posted about three weeks ago.
Brock says he has loved "Star Wars" for as long as he can remember, and he believes the movie appeals across generation and gender lines because "it has so many levels of emotion in the saga that everyone can relate to in some way."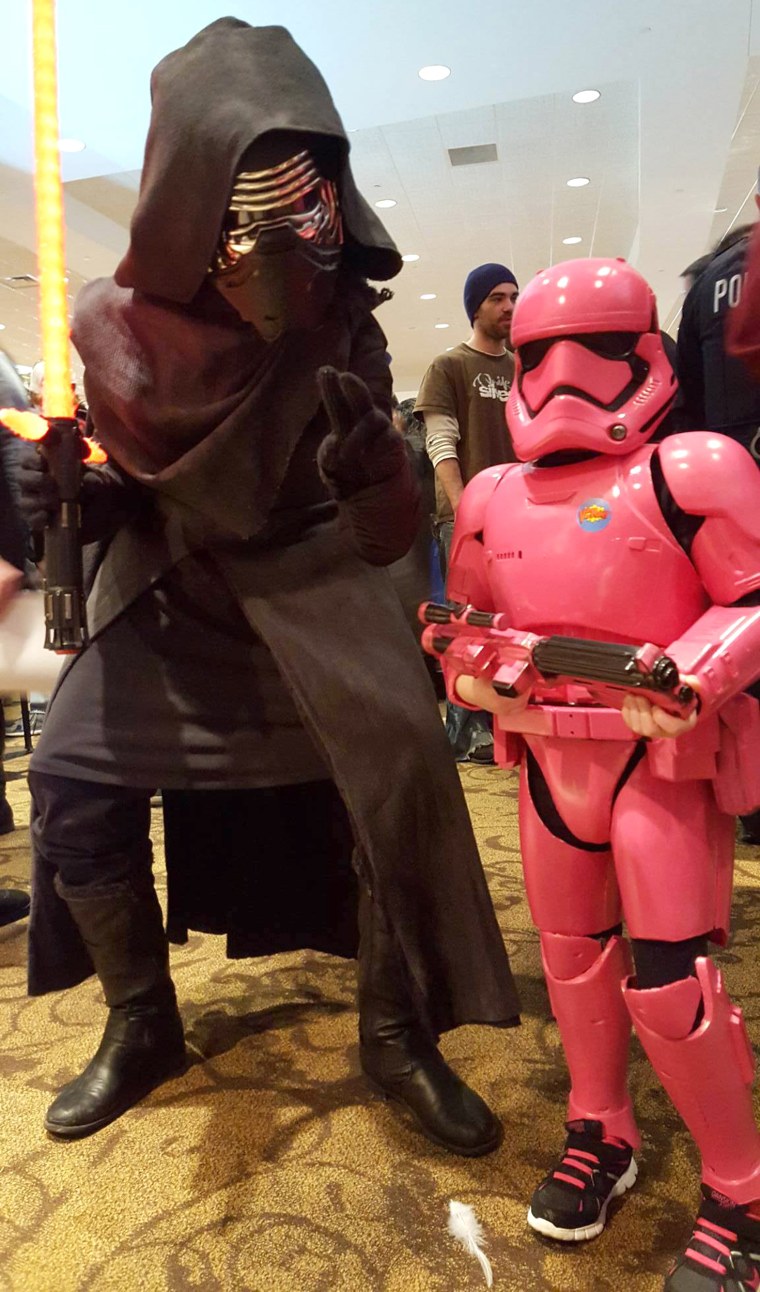 Even though Autumn is a fan of the Dark (pink) Side for right now, we believe the Force will be with her, always.