"Mom, he rubbed his peanut butter cracker fingers through my hair!"
I will never forget those words uttered by my oldest son, Scott, when he was 9 years old. Scott is allergic to peanuts, tree nuts, and shellfish. My heart ached that he had to deal with bullies and I was amazed that I was able to hold back the tears as he explained his scary day.
Sadly, this wasn't the first time Scott had endured food allergy bullying. He had dealt with kids in the cafeteria waving their PB&J sandwiches in his face; being called the peanut kid; and teasing words of how he doesn't have fun because he can't have certain candy and desserts.
But this episode of rubbing peanut butter cracker crumbs through Scott's hair was scary for our entire family. Scott could have experienced a severe reaction as a result of this child, who was wielding food as a weapon without understanding the potentially dangerous consequences.
Scott told school staff about the bullying, but unfortunately, they only verbally told the bully to "be nice." With such minor consequences, the bullying got worse.
RELATED: Thumb sucking, nail biting in children may be protective against allergies
Together, Scott and I discussed how to handle these situations. On his own, Scott decided he wanted to get in front of his class and discuss his food allergies. And he did! Amazingly, he took his scary incidents and turned them into a positive experience.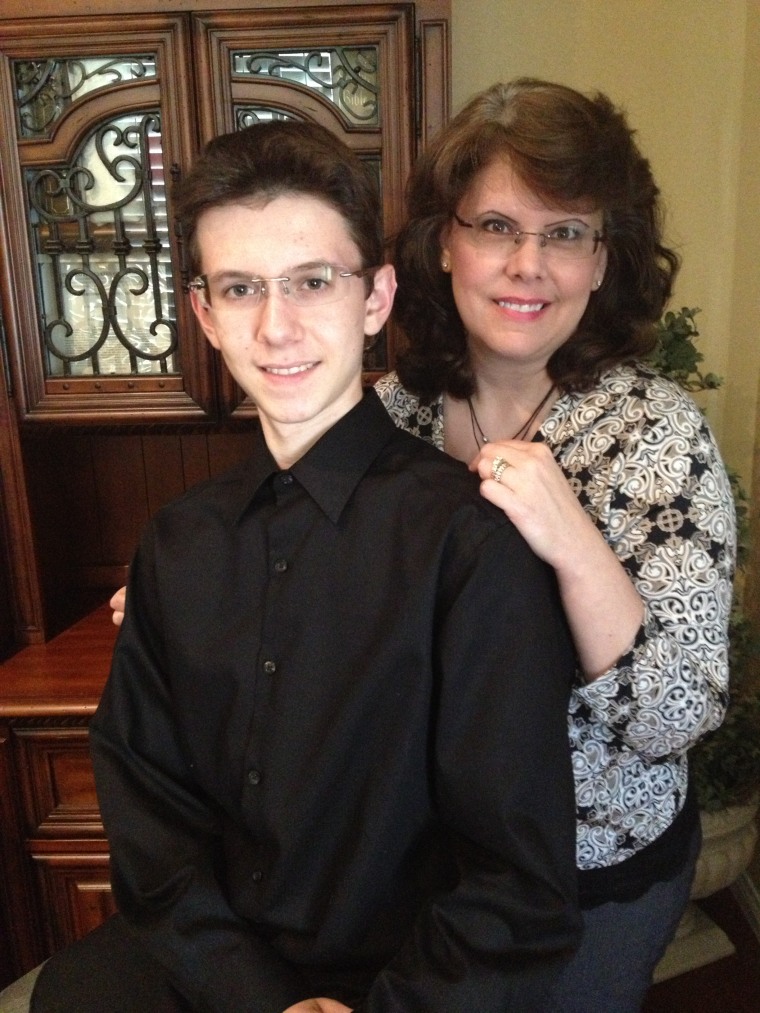 After explaining to the students that his food allergies are potentially life-threatening, the bully confessed that he thought the food "allergy" would only cause Scott to sneeze. He apologized! As a result, the classmate stopped his risky acts. But most importantly, Scott grew mightily from his personal choice to empower himself to make a difference and educate others.
Scott has been educating classmates ever since. I couldn't be more proud of him, and encourage all parents to support their children in speaking up about their food allergies.
RELATED: Feeding kids peanuts prevents allergies long-term, study shows
My youngest son, Matthew, is also allergic to peanuts and tree nuts. While Scott experienced anaphylaxis in preschool from an ill-informed substitute teacher handing out granola bars, Matthew ended up with a highly swollen face from rubbing his eye after touching a school book with peanut butter residue left by a previous student. Such anxiety-inducing events, coupled with Scott's bullying experiences, have compelled me to be a louder voice for my children and others who suffer from food allergies.
For the past five years, our family has become very involved with the Food Allergy Research & Education (FARE) organization. My husband Duane and I organize the Nevada FARE Walk for Food Allergy in Las Vegas, while Scott is our Teen Recruitment Chair and Matthew helps fund-raise and set up the walk. Additionally, our family helps to lead local school district workshops on food allergy-related bullying.
RELATED: Can allergies cause stomach cramps? Allergy and health myths debunked
The simple truth is we all need to do more. While physical bullying can be potentially life-threatening for a child with food allergies, the emotional and psychological effects of bullying can also be devastating. And this doesn't just happen at the hands of other kids.
As a high school sophomore, Scott was bullied by a substitute teacher who had not been informed about his food allergies, and she ate nuts during his class. Scott approached her and told her about his food allergy. She thanked him, asked him to return to his seat, ignored his request, and continued to eat nuts. When he left the classroom to ask the counselor what to do, the substitute derisively asked Scott's classmates why he demanded such special attention.
RELATED: Allergy myths busted: Guess what you didn't know about gluten?
But you know what happened? Scott's classmates defended him. Being food allergy aware, they told the teacher about the life-threatening reality of Scott's allergies. And in the process, they boosted his self-image by letting him know they "had his back."
Scott's call to action after this incident should motivate all of us: "Mom, our work is not done!"
Dana Gordin is a mom of two from Las Vegas, Nev. She volunteers forFARE, a national organization with resources for families dealing with food allergies. FARE recently created a public service announcement on food allergies and bullying, which you can see here.
This article was originally published on June 3, 2013.