Joanna Gaines is showing off her new reality.
On Thursday, the "Fixer Upper" star and mother of four — soon to be five — shared a picture of her growing baby bump with her Instagram followers. She and husband Chip are already parents to Drake, 12, Ella, 11, Duke, 9, and Emmie, 7.
"Photo shoot today and there's no hiding this baby bump anymore," Gaines captioned the photo. She also shared several pics from her photo shoot on her Instagram Stories.
The above post comes just one month after she and Chip officially revealed the pregnancy.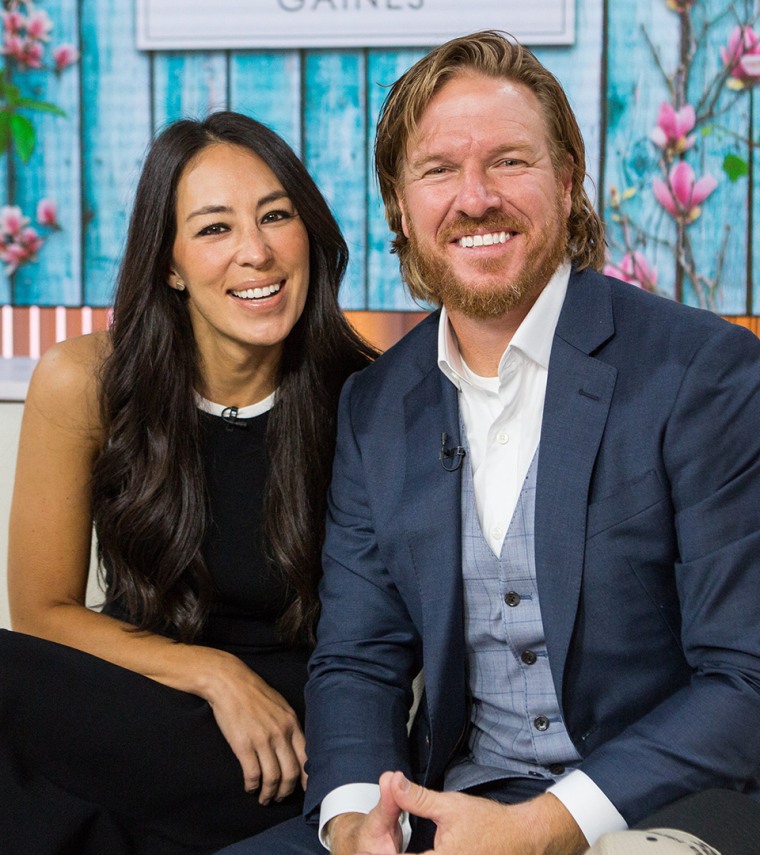 The couple announced last September that they are ending their reality series, in part to spend more time with their children.
"This is just us recognizing that we need to catch our breath for a moment," they wrote on Joanna's blog. "Our plan is to take this time to shore up and strengthen the spots that are weak, rest the places that are tired and give lots of love and attention to both our family and our business."
Chip, 43, and Joanna, 39, told People magazine that ending "Fixer Upper" was a tough decision.
"I realized the show was demanding time from me, and I needed to be giving it to our businesses, to our relationship and my family," Chip said.