It's a milestone like no other: That moment when parents watch their children head off to kindergarten all by themselves. The experience produces so much emotion in moms and dads that they're often not sure how to react. Should they cry? Collapse? Celebrate? Panic?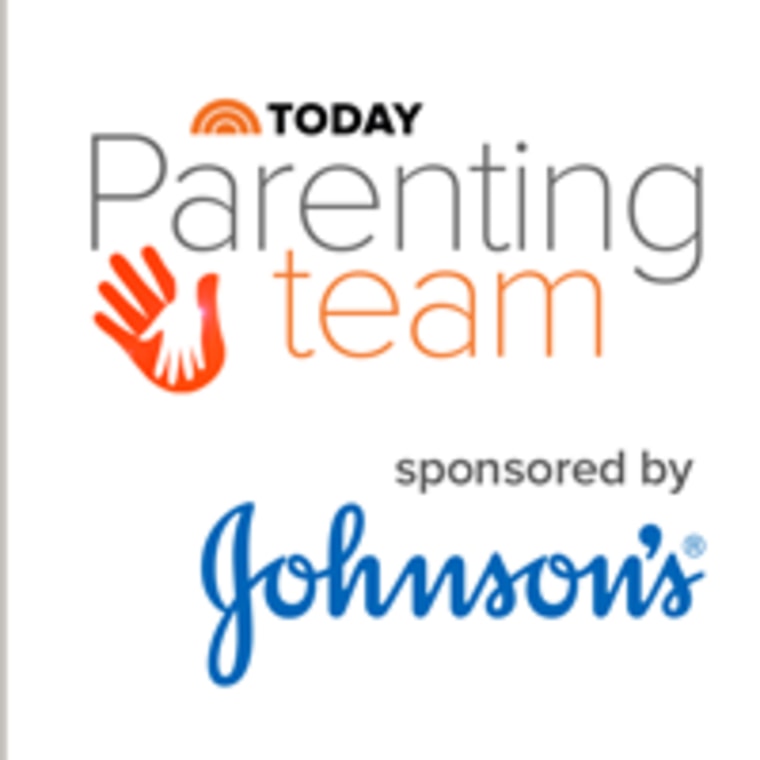 According to the TODAY Parenting Team community, it's perfectly fine to do all of the above! We asked our contributors to share their insights about back-to-school season, and many responded with helpful reflections on the transition to kindergarten. We've compiled many of their observations here.
Please feel free to join in this ongoing conversation by becoming a member of our team, and stay connected to TODAY Parents updates on our Facebook page. If you've got other suggestions about the big K day, please share them with us!
1. Begin by believing that everything really is going to be OK! (Thriller Mom)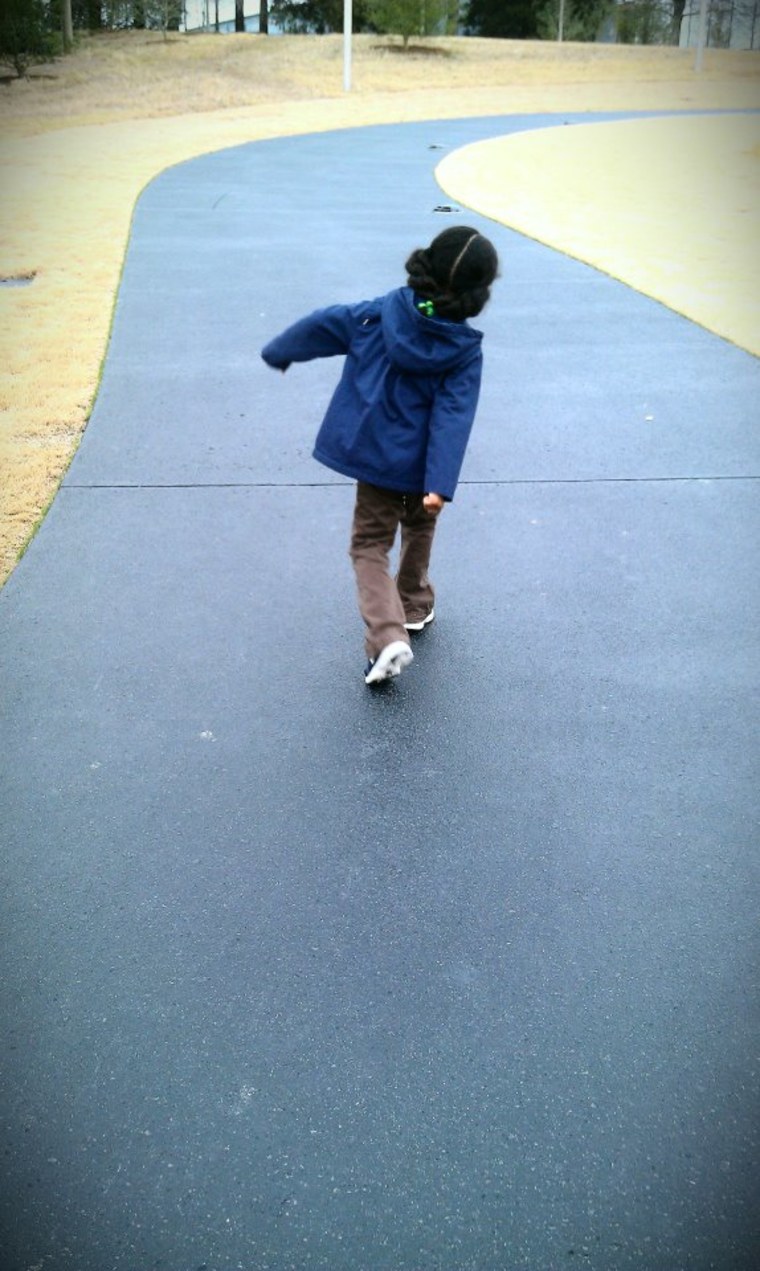 "My advice to parents facing this rite of passage with your child is simply this: Your kids are more ready than you think and if they are not, you will get there together. We all know it's not just a new venture for them but for us parents as well. Those homework sheets are truly coming your way! So cherish all the moments as they grow and learn to flow with the current. YOU WILL BOTH SURVIVE!"
2. Be an advocate if you have a special-needs child — and be prepared to watch that child thrive. (Jennifer Swartvagher)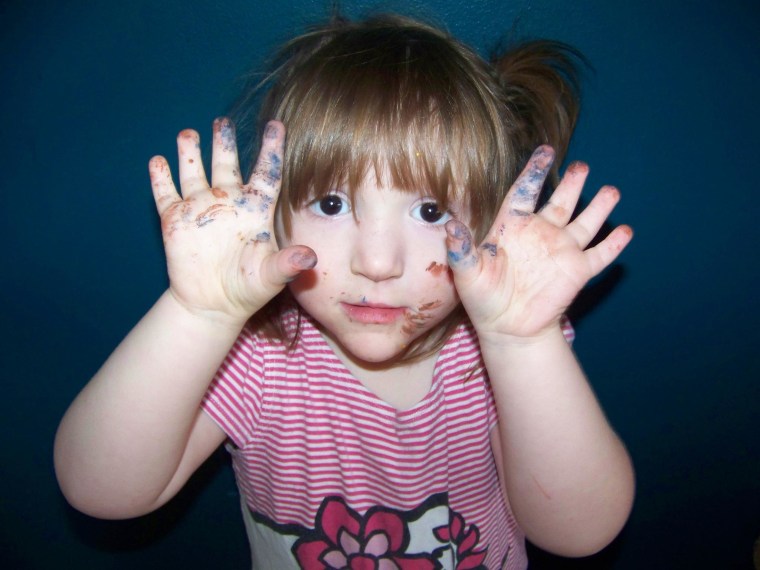 "Kids are resilient, especially the ones who have experienced struggles. Missing chromosomes, low tone, dyspraxia, and cerebral palsy...those words do not mean anything to my daughter, and they shouldn't. No diagnosis will ever define the phenomenal child that Josie is. Her 'designer genes' just add a little extra pizazz and sparkle to her personality. Kindergarten is a great stage to experience. Each day brings with it a little more independence. From recognizing letters to learning to read, it is a wondrous time. Josie enjoyed coloring and learned to stay within the lines. I also taught her that sometimes a picture is even more beautiful if you ignore those lines and let yourself shine through....My once quiet girl sang every song at (kindergarten) graduation. She even danced."
3. Is your child very attached to a favorite stuffed animal? Read this "Letter to my son's best friend on the eve of kindergarten." (Kristin Shaw, Two Cannoli)
"Oh, Bunny, this is hard. Letting go is my least favorite thing about motherhood. But if I don't, then I'm not doing my job. You see, that's our objective. We're here for him to lean on, and chew on, and snuggle with, and talk to, and wrestle with until he is ready to move on. We're in this together, my friend. Thank you for being here for us."
4. On a practical note, plan peanut-free lunches. (LyonsDenMom)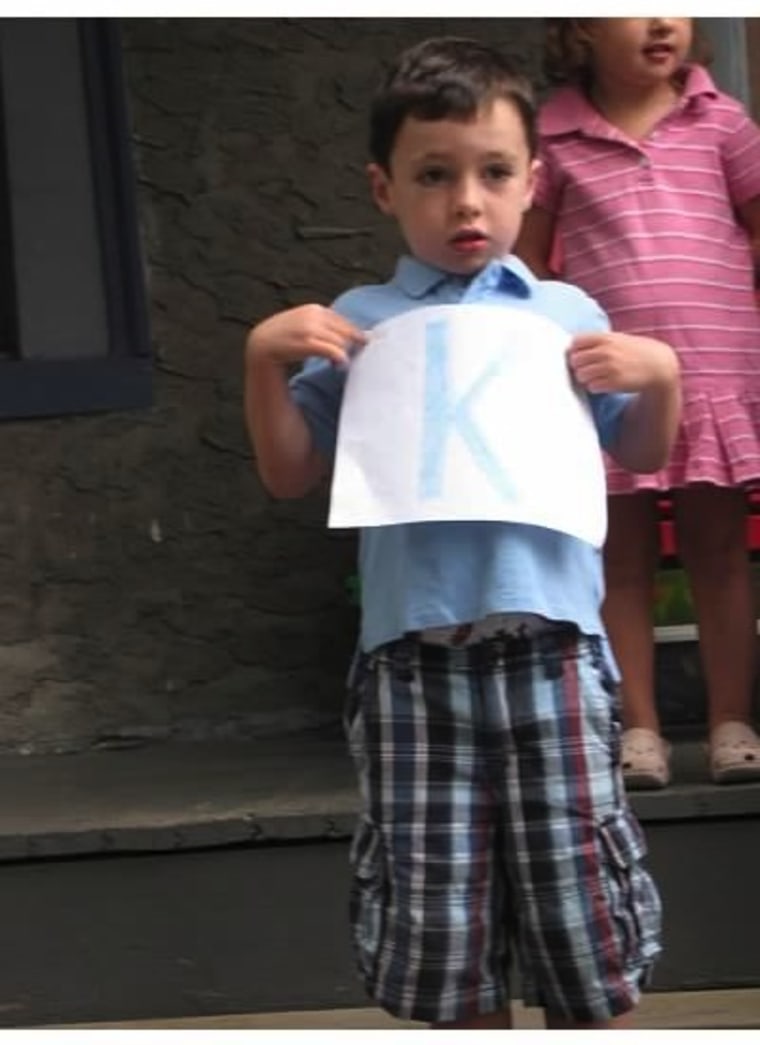 "This is a lesson I learned the hard way on the first day of camp when I sent my poor little tyke into a peanut-free room with a PB&J sandwich, a nutty granola bar and Teddy Grahams that were apparently manufactured in a facility with peanuts. I sent my poor kid in with the peanut equivalent of a hand grenade — and he's eager to remind me of this rather dramatic mistake every morning (still!). This kid isn't taking any chances. So, we now have a range of peanut-free options: turkey and cheese, cheese and crackers, hummus and pita, cream cheese and jelly, even tuna fish…which, thanks to his new sophisticated, insulated lunch bag, stays fresh until lunchtime."
5. Consider apps to help with kindergarten readiness. (Confessions of A Mommyaholic)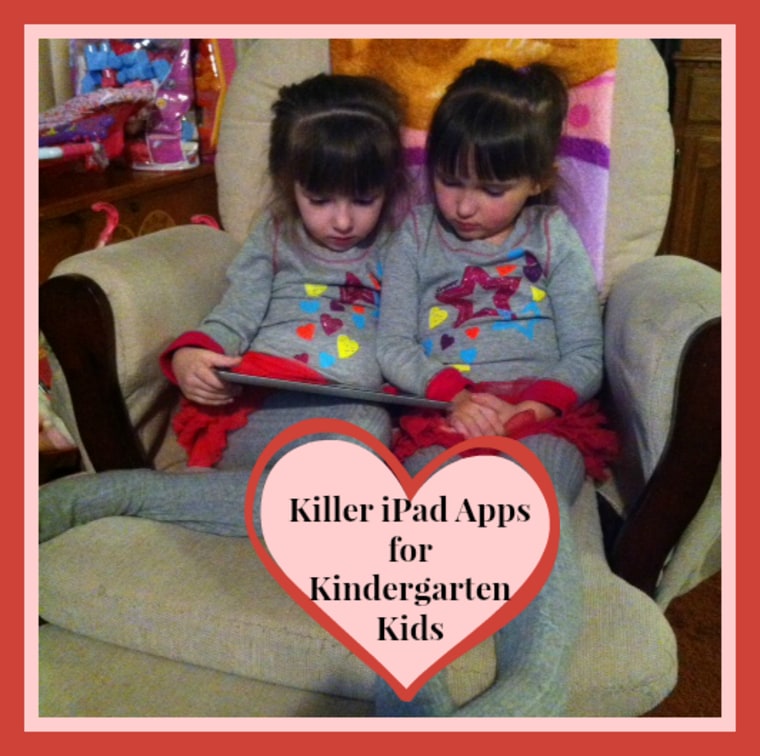 "Kindergarten, as most who have kids nowadays know, is a bit more aggressive schooling experience than years back like when I myself went to kindergarten over 30-plus years ago. While kids have to be emotionally ready, they also have to be academically prepared, too....Here are the four iPad apps (two for letters and two for math) that we used."
6. As strange or uncomfortable as it may seem, talk to your child about bullying. (Behind the Lemon Door)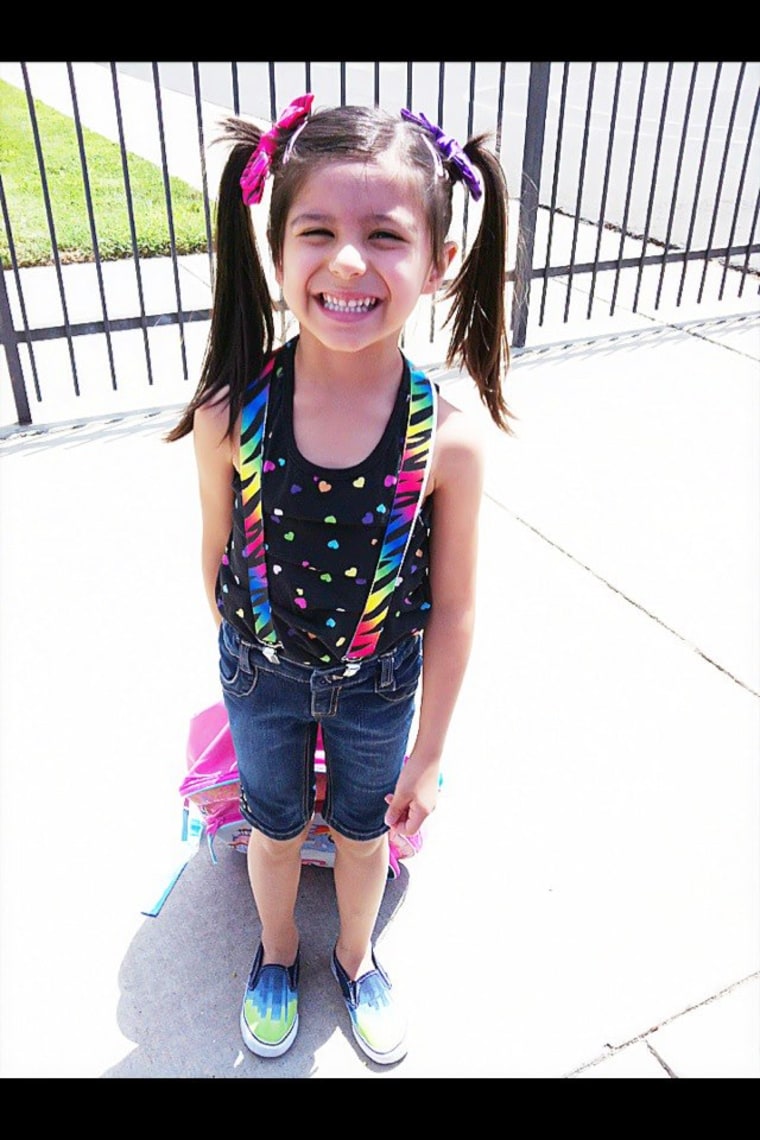 "I'm telling you now, bullies exist, even in kindergarten. So after you get all of the necessary school supplies, get their clothes ready, lunchbox packed, you need to sit your child down and have a little talk. You need to let them know they are entering a whole new world, filled will all sorts of people. There will be different views, different ways of living. They might come across a bully. They might BE the bully. That's why it is so important to teach our kids to stand up and defend who they are. And we need to teach them to treat other people with respect. Because bullying knows no age. … Prepare them for the world, which is most definitely different from what they are used to. With the right advice and your love, they can make it through with you by their side."
7. Be sure to capture important firsts with your first. (Suburban Sh*t Show: Tales from the Tree-Lined Trenches)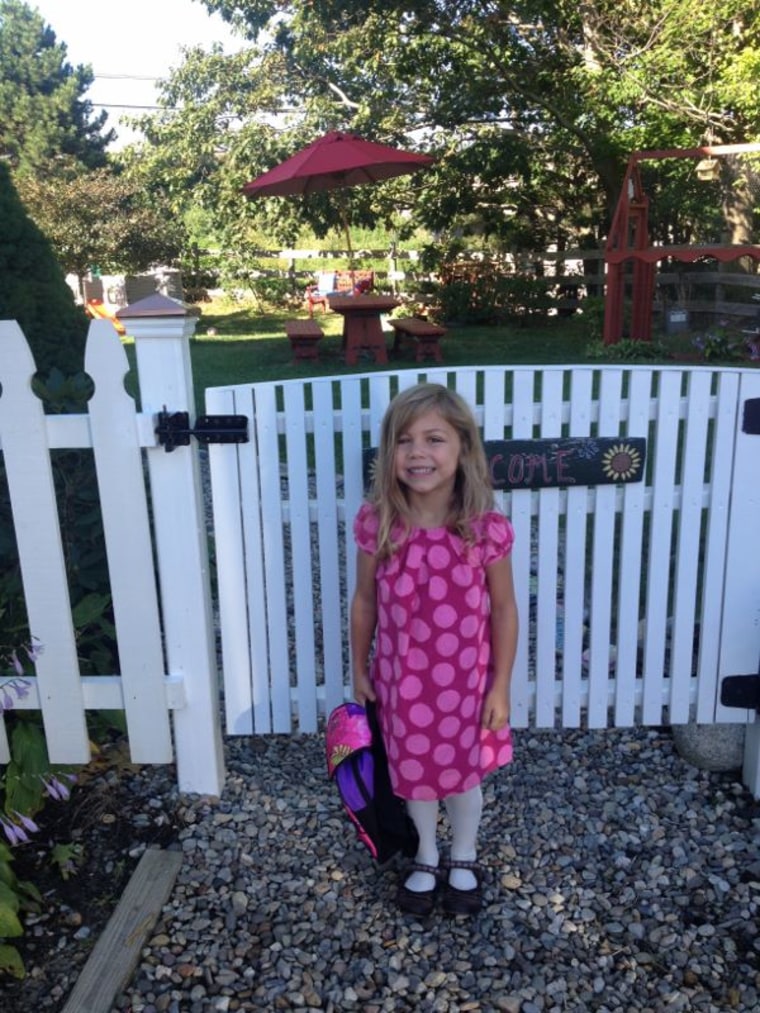 "These are the beginning of her school days and you should save everything, not just the projects but the moments. Record them in your mind and digitally. She will lose a first tooth, learn to tie shoes, and put words she reads into clusters that will form sentences. Remember her first friend, first win, and even her first fail. Capture them all because even if you have more kids, you will only have these firsts with this kid — who is your first."
8. Is that first day going to be hard? Yep — but it gets better! (Mommy Talk)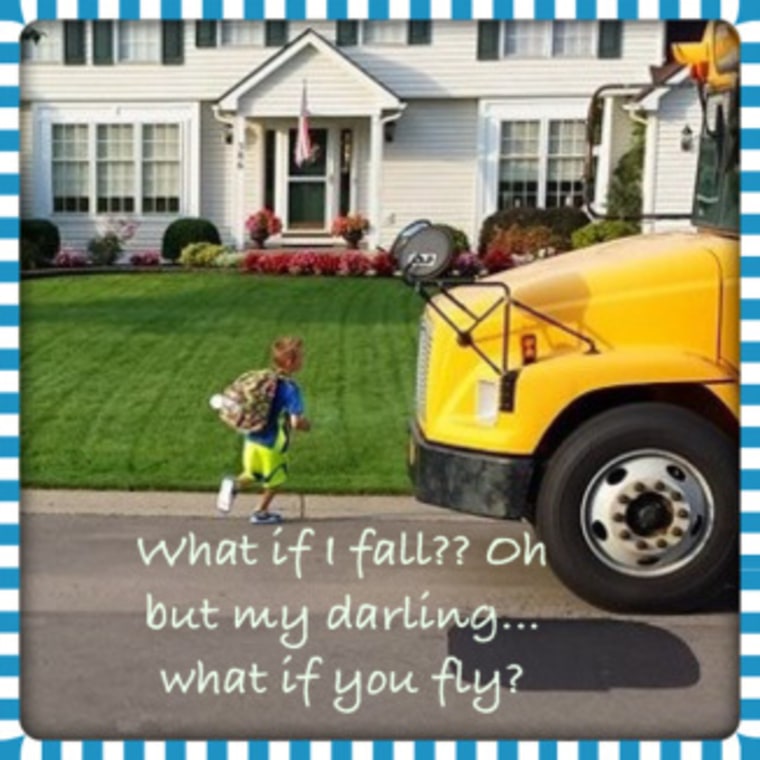 "The day your little boy or girl gets on that bus and heads off to school will no doubt be one of the hardest moments of 'letting go,' but I promise you this: You will be pleasantly surprised on how rewarding it can be too. When your son or daughter comes home excited to tell you about the new friend they met (all on their own!), or about the award they received at the school assembly, or with tales about their latest field trip, you will feel a sense of pride that you have never felt. When they sit down at the kitchen table to do their homework (yes, there's homework in kindergarten) but are able to read, add, subtract or write better than they did when they first started school, you will feel such joy seeing them succeed and flourish. … My hope for you is: If you find yourself wanting to chase that bus down, you instead take a step back and watch your baby fly."
9. It can be hard to do, but cherish big and little moments with your child all year long. (Chrissy K)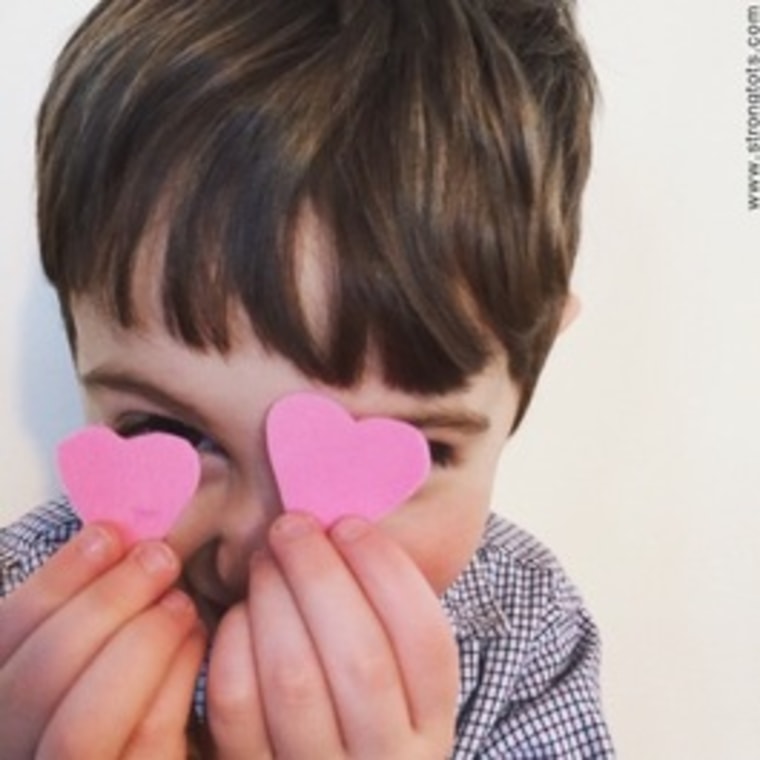 "The school year is busy and hectic, full of deadlines and events that keep families running from one place to another and constantly planning for the next upcoming commitment. Planning dinner, household or work logistics, and the organization of getting multiple children to and from school or a practice become all-consuming at times. This year I plan to slow down, be in the moment, and be more forgiving of my ability to "do it all." Taking time to truly be there with my children, listen to each and every story, to play, and take in every part of this crazy time in my life is much more important than worrying about being on time or if we can fit it all into the day."
Follow TODAY.com writer Laura T. Coffey on Twitter @ltcoff and Google+.