/ Source: TODAY Contributor
After her firefighter husband was killed in the line of duty, a nonprofit organization offered to help pay off Fiona Fahy's mortgage. But instead, the grieving widow and mother of three has asked that the money go to a cause that was dear to her husband's heart — helping wounded veterans.
"Oh my God — how unbelievable," was the reaction of Frank Siller, chairman and CEO of the Stephen Siller Tunnel to Towers Foundation. "She was so in tune at such a terrible time in her life to do something for someone else … to take something that is so bad and try to make some good out of it," he told TODAY.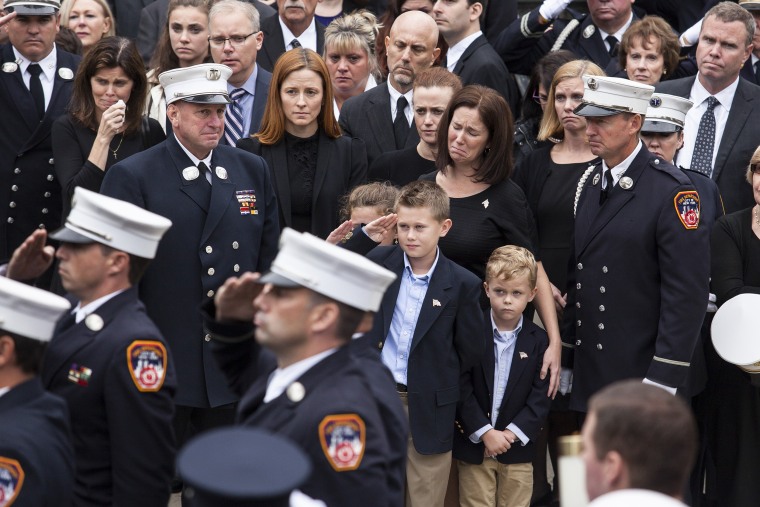 Related: Melanoma mystery: Who is the doctor who saved a NYC's firefighter's life?
A few weeks ago, Fiona Fahy and her husband Mike were watching a documentary, "For the Love of Their Brother," which tells the story of Stephen Siller, a firefighter with Brooklyn's Squad 1 who on September 11, 2001 ran through the 1.7-mile-long Brooklyn Battery Tunnel with his gear on to the World Trade Center, where he joined his squad. When the South Tower fell, it killed everyone from the squad, including Siller. His family started a foundation to honor his memory by helping firefighters, catastrophically injured service members, and children without parents.
After the movie ended, Mike turned to his wife and said: "This should be our family service project. This should be an organization that we support with the kids."
Less than a week later, Mike, 44, a New York City battalion chief, died while responding to a report of a gas leak. The house exploded, and debris struck and killed Mike.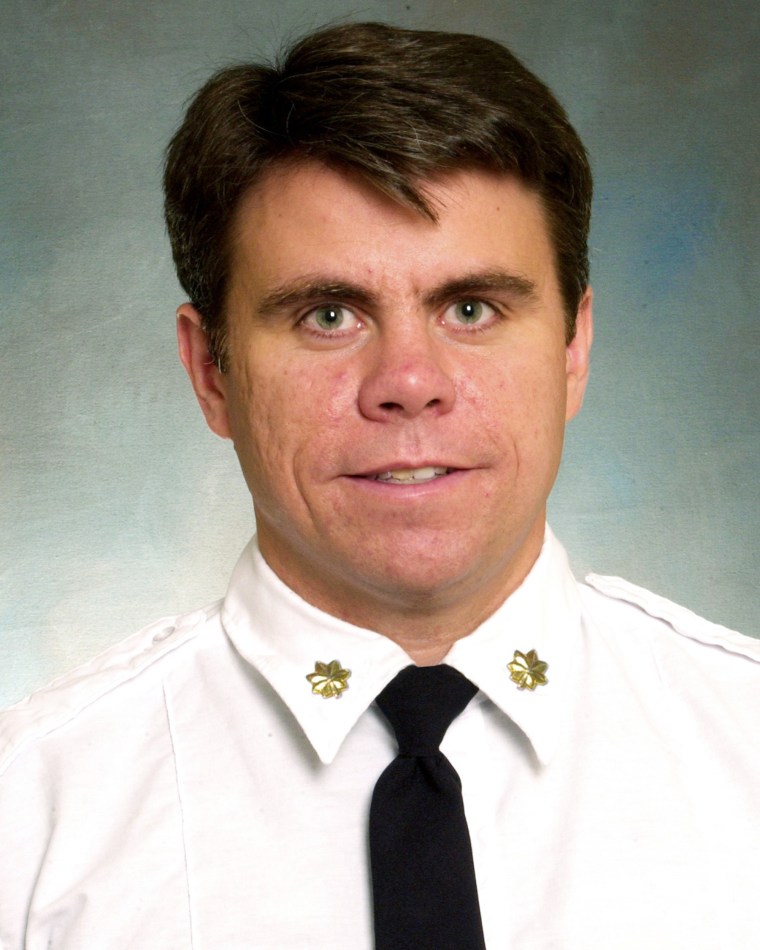 Related: Boy with terminal cancer finally has reason to smile after becoming honorary firefighter
Siller approached Fahy to offer condolences and say that the Tower to Tunnel Foundation wanted to pay off her mortgage.
She reluctantly agreed to it.
But then she changed her mind. She wanted the nonprofit to raise funds to build houses for severely injured service members instead.
"It was so profound," Siller said. "She was really determined to make sure she did this to honor her husband."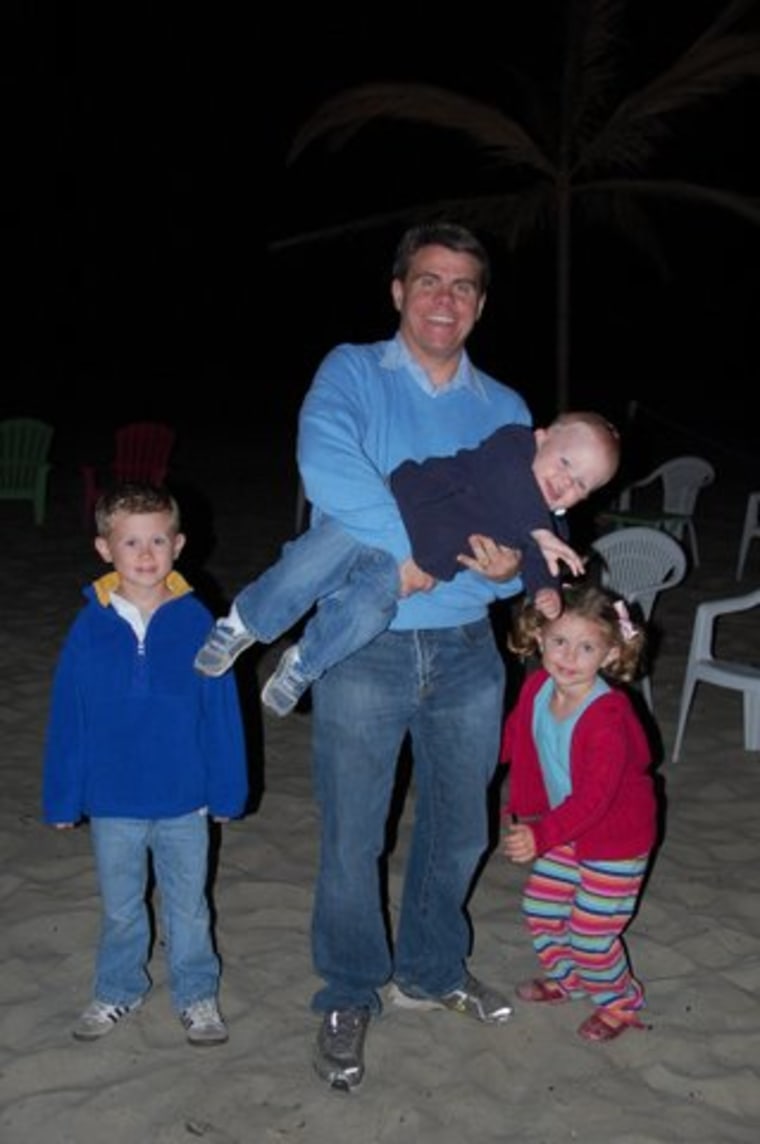 Related: Prince Harry joins wounded British soldiers trekking 1,000 miles across UK
At a press conference on Oct. 6, Fahy shared her reasoning.
"Our family has been overwhelmed by the kindness and generosity of friends and strangers alike. We believe that it would be a fitting tribute to our Mike to raise funds for another hero in his name," she said.
Fahy is not doing interviews. She is coping with the loss of her husband and said she is struggling to understand the "new normal" with her three children, Michael, 11, Anna Elisabeth, 8, and Cormac, 6.
"I have two jobs right now. Number one, I just need to parent my children and be the best parent I can be for them," she said. "And number two, Mike really was an incredible person and I just need to protect his legacy and make sure that my children and the world know who he was."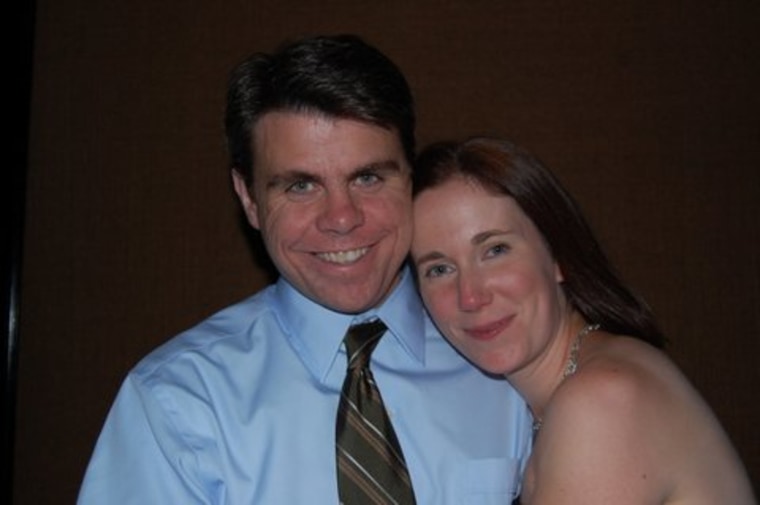 Related: Double amputee former Marine Chris Van Etten models in Jockey underwear campaign
The money raised will help the foundation build "smart homes" for veterans with catastrophic injuries. The foundation already has built 56 homes, which help wheelchair-bound and multiple amputee service members live independently. A tablet helps them adjust everything in the house, including heating, air, shades, and windows; the cupboards move lower so people can grab what they need without help, and the bathrooms accommodate wheelchairs. The organization strives to make the homes look like any other home.
"She is going to make a big difference," said Siller. "She just wants to be part of this, to honor her husband, by doing good."
As Fahy grapples with the loss of her husband, her request to help others is helping her make sense of her husband's tragic death.
"Things are so awful but I also think things happen for a reason," she said. "I think that there was a reason that we watched that together."
People interested in donating can do so here.