When it comes to dressing toddlers, being the boss is just part of the parental job description. You make sure they wear rain boots in a downpour; you convince them a princess dress on a snowy day is not the best option.
So what happens when the tables are turned and your kid makes clothing decisions for you? Summer Bellessa, a mom of two from Gilbert, Arizona, decided to experiment by letting her 3-year-old son Rockwell choose her outfits for a week.
"I thought it would be a great idea, not only to spend time with my little guy, but to put the mommy hat on him that I usually wear – telling him what to do, what to wear, what to eat, where to sit, not to sit there—and let him kind of take that lead," said Bellessa, who documented her experience in a post for Babble.com.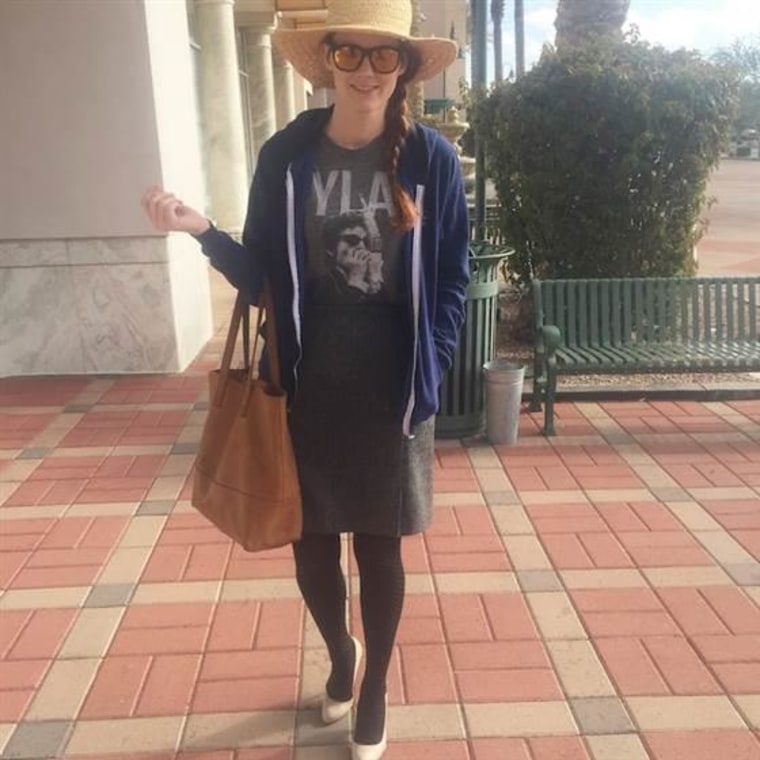 Bellessa says Rockwell seemed surprised at first to learn that she would truly follow through with his opinions and choices, which ranged from a Bob Dylan t-shirt, wool skirt, tights and nude pumps to a floral print dress, tennis shoes and floral print socks. She says her son was visibly proud of his picks, bragging to her husband, Kerry, about how he got Mommy dressed that day, or pressing his little brother, Phoenix, 2, to help him choose which shoes she should wear.
"He felt like I wanted his opinion and saw me follow through with those things that I was asking from him. I'm going totry to bring more of that to my life," said Bellessa.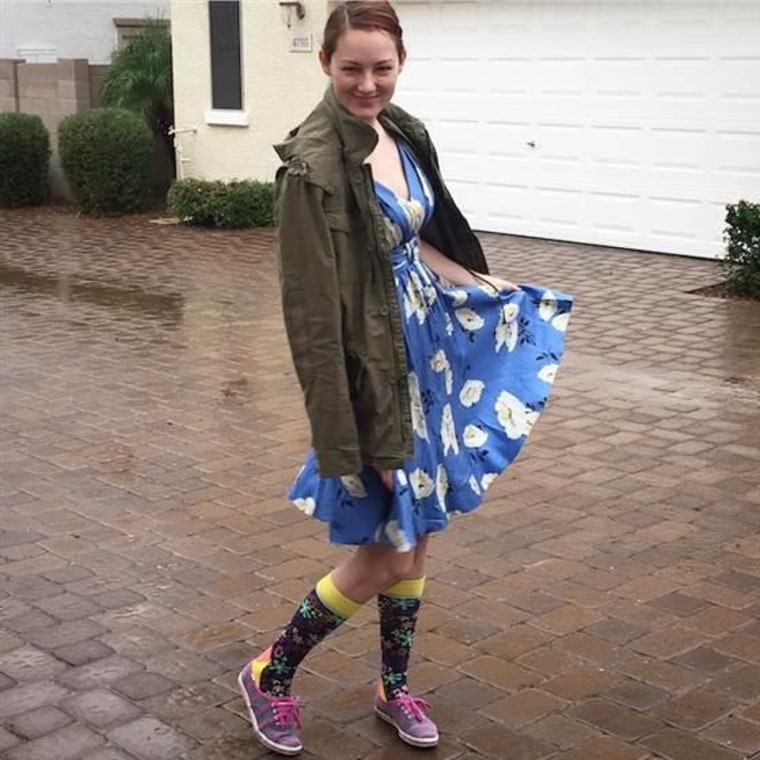 Bellessa, who blogs and creates style videos with partner Brooke White for the Girls With Glasses, says she was surprised by how little reaction to her crazy attire she received from friends and passers by during the experiment, proving that we are more concerned with our own appearance than others are.
As she wrote in her post: "I was a little self-conscious running my errands that day, but again, to my surprise I didn't get one double-take or stare of curiosity. Instead, I got a woman who stopped me to tell me she liked my socks!"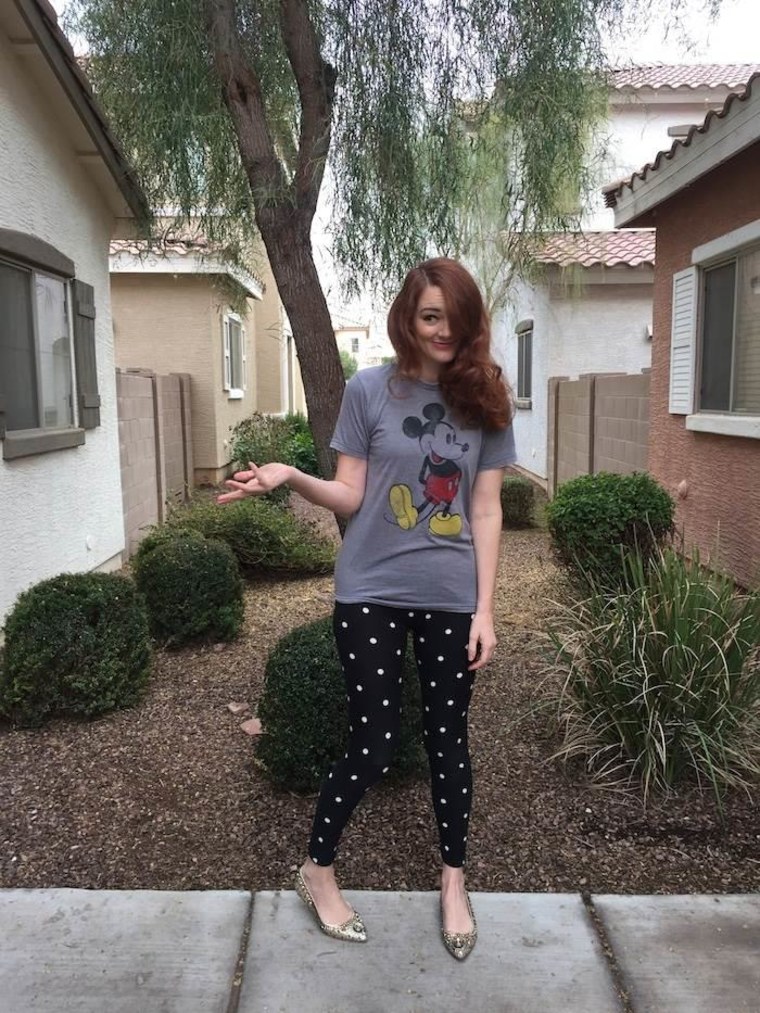 "I think the most important thing that I learned was that it is worthwhile to find things that are fun to do with (my kids) and that are cool experiences—not just go to the park or go to the play center, which can be fun, too—but really interacting with them on a level like this. It was just really good for us," said Bellessa.
At TODAY Parents, we thought Bellessa's idea was so inspired that we decided to try it ourselves. My daughter, Kennedy, is 4, and when I asked her if she would help me with an assignment by dressing me all weekend, she squealed and ran off to tell her dad the news. Immediately, I knew Bellessa was right—that this would be a fun, special experience for me and my daughter.
Friday: Date night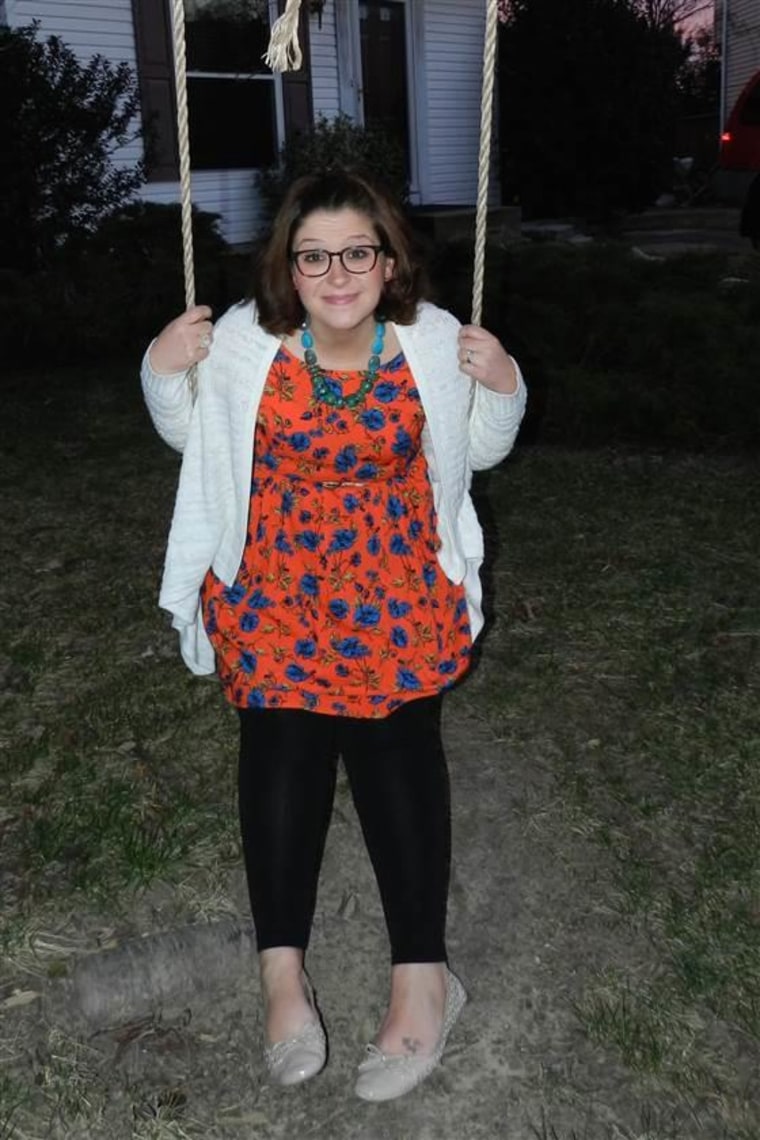 It was date night, so I asked Kennedy if I should wear a dress or pants. She picked a dress that I instantly wished I'd already donated—because it's so orange.
I asked if I should wear boots and she responded, "No, not boots – slippers."
She added a sweater, belt, Santa hat earrings and a turquoise necklace. When I asked her why she chose the accessories she did, she said, "Because the dress has blue flowers and the necklace is blue and blue looks beautiful on you Mommy."
Saturday: Church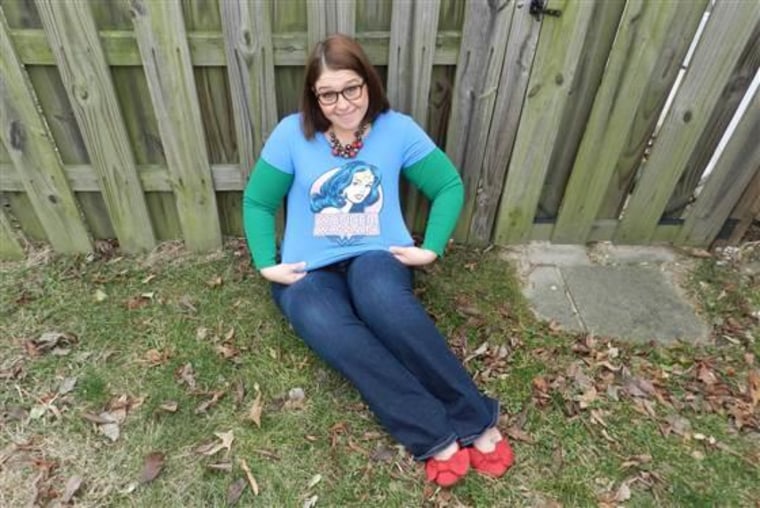 Kennedy picked jeans and a green shirt layered with a Wonder Woman t-shirt. When she found red flats in my closet, she said, "Red, Mommy! Because it's so close to Valentine's Day!"
Sunday: Dinner with friends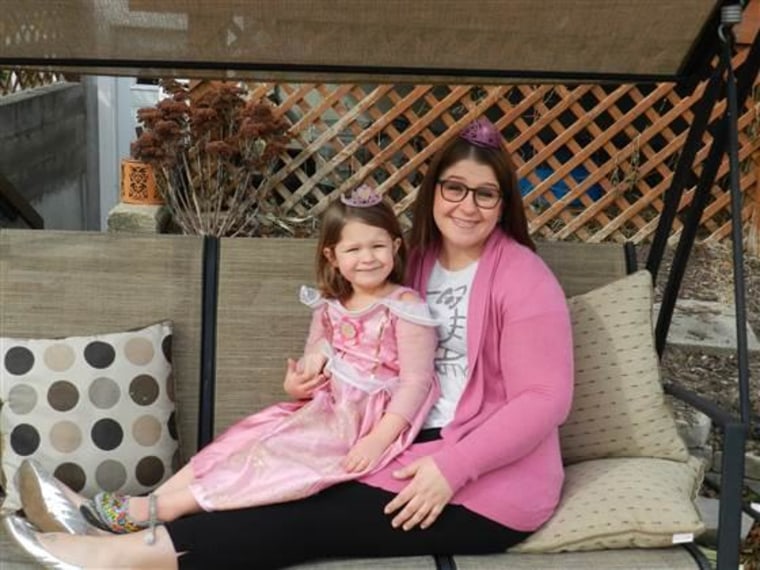 Since it was the last day of our assignment, I told Kennedy she could pick out an outfit for both of us. She chose her Sleeping Beauty dress for herself, and a pink sweater and Hello Kitty t-shirt for me.
Matching tiaras and sparkly shoes were also a must.
So what did I learn by letting my tiny fashionista take the reigns for the weekend? Most of all, I saw that no matter how silly I thought I looked, she thought I was beautiful.
I also liked seeing the world through her eyes. Red shoes and jewelry for Valentine's Day. Pink and tiaras and princess dresses. As with any preschooler, it's Kennedy's world and the rest of us just live in it.
UPDATE: Since first publishing this story, we have found this is catching on! Check out some of these #toddlerstylist photos from trend-setting mamas, and share your own on Instagram, Facebook or Twitter with the hashtags #toddlerstylist and #TODAYParents.
Editor's note: The photos of Summer Bellessa originally appeared on Babble.com.
This article was originally published Feb. 9, 2015 at 3:44 p.m. ET.