Ella and Alexander are the fashionable classic baby names of the newborn daughter and son of George and Amal Clooney.
Ella is an internationally popular name for girls, Number 17 in the US and all the way up at Number 6 in England. Also very popular at the turn of the last century, Ella has a couple of different origins and meanings: It's a German name meaning "completely" as well as an English name meaning "fairy maiden."
The ancient aristocratic favorite Alexander is Number 11 in the US and 22 in England. A Greek name meaning "defending men," Alexander originated as a nickname for the mythological Paris, who defended a flock of sheep against robbers. Alexander has been widely used by royalty, most famously as Alexander the Great and also in Scotland.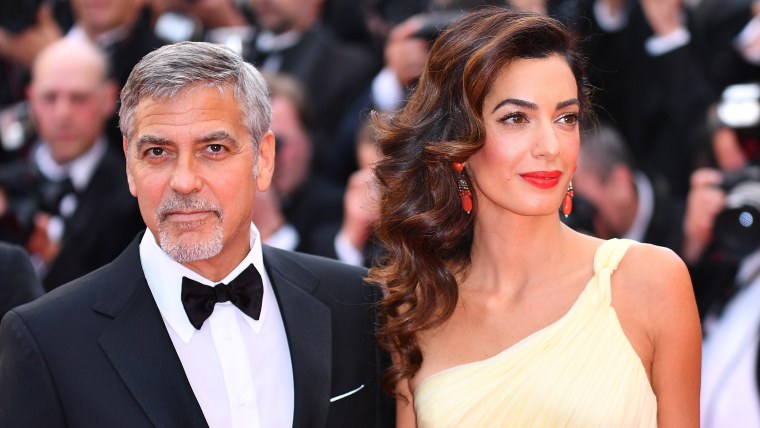 Ella and Alexander have both been chosen for their children by several other prominent celebrities. Ella Bleu is the name of John Travolta and Kelly Preston's daughter. Warren Beatty and Annette Bening, Alex Rodriguez, Eric Clapton, and Mark Wahlberg all have daughters named Ella.
Singer Ella Fitzgerald brings a jazzy feel to the name. Ella is also popular in Scandinavia and New Zealand.
Never miss a parenting story with TODAY's newsletters! Sign up here
Naomi Watts and Liev Schreiber have an Alexander, who is called Sasha, the common Russian nickname for the name. Other popular short forms are Alex, Zander, Zan, and Xan. Famous Alexanders include Hamilton, Graham Bell, and Pope.
The fashionable classic is a new style of name favored by parents who want to combine deep history with current style. Other examples of fashionable classic names include Emma, Sophia, and Charlotte for girls, James and William for boys.