Mom: She's always there for you, in your corner, on your side. So it can be easy to take her for granted, sometimes. Which is why we're glad Mother's Day exists (mark your calendars: May 10 this year). It's not about the flowers or the breakfast in bed (though those are nice), it's about recognizing mothers and telling them, loud and clear, that we love them.
We asked some of the TODAY anchors how they would finish the sentence "Mom, I love you because...." See their replies and tell us your own answers on our TODAY Parents Facebook page.
And check out our TODAY Parenting Team community to share more about the life lessons your mom has taught you.
Savannah Guthrie: Mom, I love you because you're always on my side.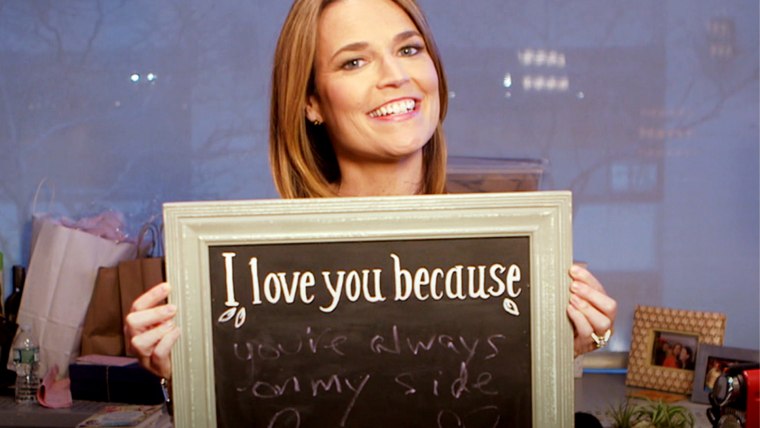 Matt Lauer: Because you're the most unselfish person I know.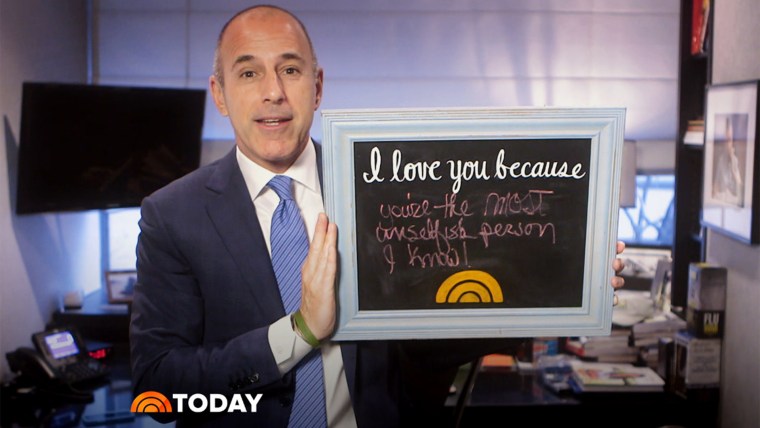 Natalie Morales: Because you make the world a better place.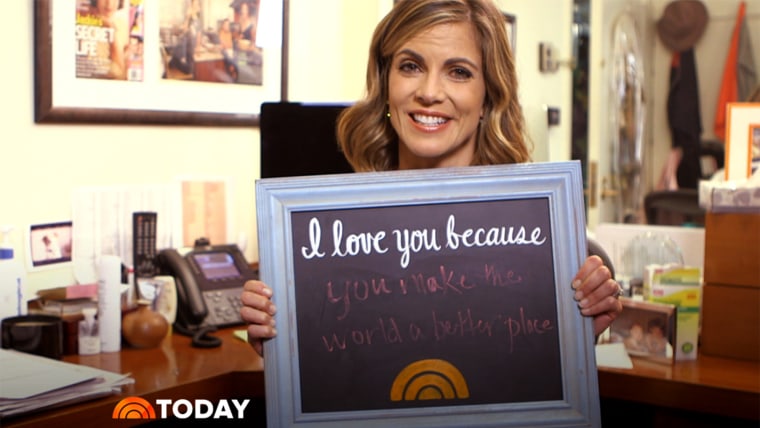 Al Roker: Because you helped me be me!!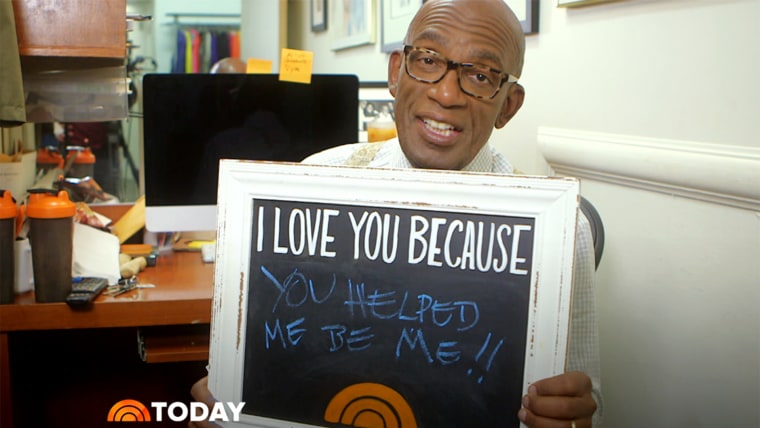 Tamron Hall: Mom, I love you because you are resilient.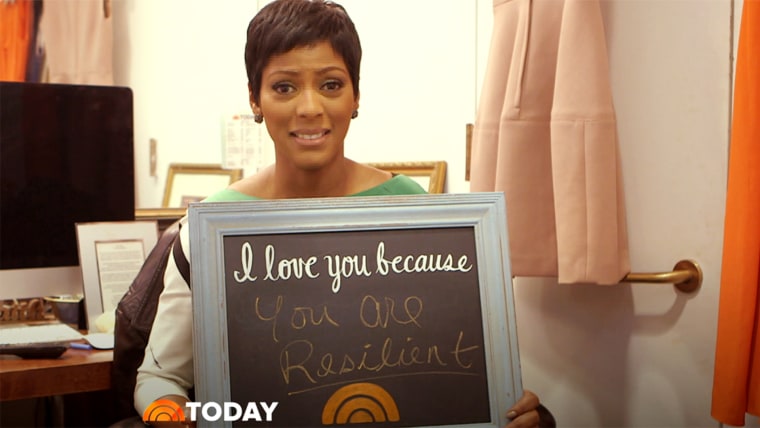 Hoda Kotb: You are the reason I am who I am.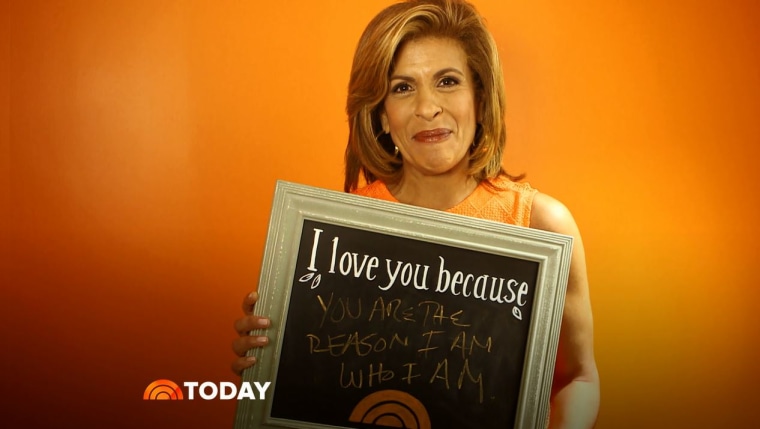 Jenna Bush Hager: I love you because you taught me how to be a mom.