For Fergie's son, Axl Jack, going to work with mom means hanging out on the set of a star-studded TV show.
On Friday, the 4-year-old spent some time dancing, sitting behind the cameras and even hanging out with Diddy while Fergie taped an episode of new singing competition show "The Four."
While the day was anything but ordinary — we would love to be in Axl's shoes — it did remind us of some pretty universal parenting tips.
For example, it's important to make sure your kids are exposed to new and unique situations. In Axl's case, this meant walking around in VIP hallways.
It's also important to have strong role models, like Diddy.
And of course, showing love to your kids is top priority, even if you're in heels.
So we'd say Fergie, 42, is pretty much killing this whole parenting thing.
Axl, Fergie's son with ex-husband Josh Duhamel, is no stranger to showbiz — he even appears on mom Fergie's new album, "Double Duchess." And from the looks of the footage, it seems he was right at home on set.
Fergie talked juggling work and motherhood with reporters earlier this month while promoting her new show. "As any hard-working mom knows, it is a delicate balancing act that I have to be juggling all of the time with the different schedules: the family schedules, the work schedules," she said, according to People.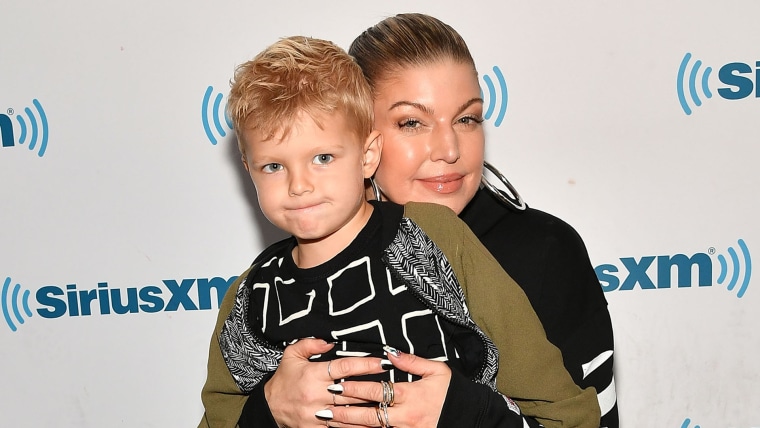 She continued, "I'm constantly having to have boundaries, make sure that all of those hours are in and it's a balanced lifestyle because I've got so much on my plate that sometimes I'm just a tired Mom!"
So many of us can relate to that!
We're happy to see she's found a way to lighten the load and spend some quality time with her son at the same time.