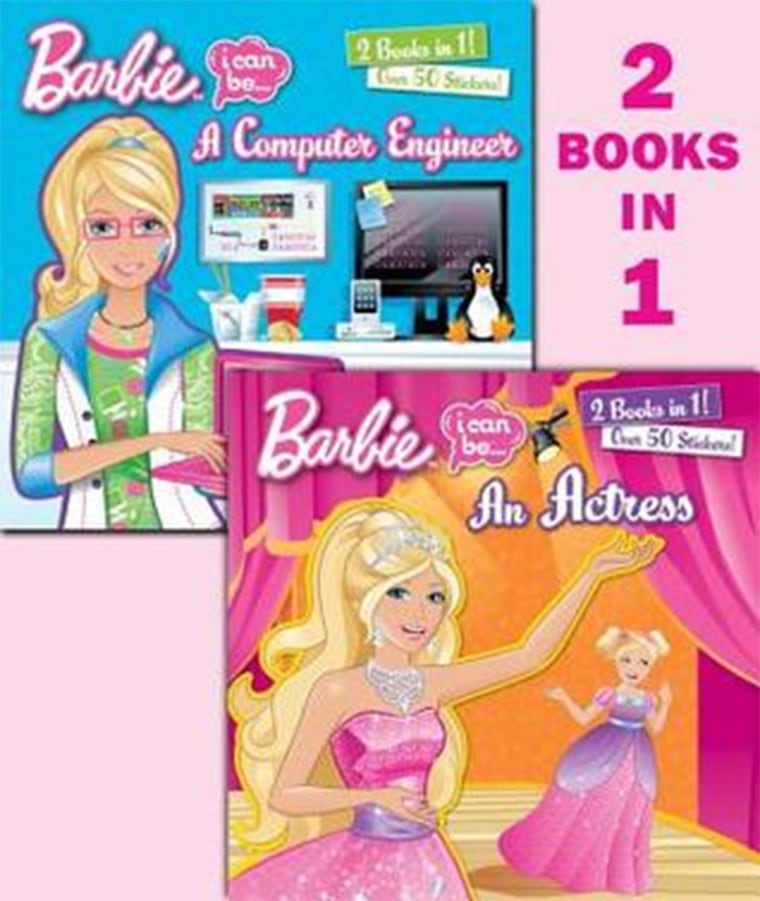 You win, Internet. Mattel and Random House have pulled a book about Barbie studying to be a computer engineer after widespread online complaints that the character was depicted as inept and dependent on men to get the job done.

Barbie tells her little sister Skipper in the book: "I'm only creating the design ideas. I'll need Steven and Brian's help to turn it into a real game!"
Hold the plastic phone. This is Barbie supposedly being a computer engineer, in a book aimed at inspiring young girls? She's "only" creating the design and needs two guys to make the idea "real"?
Backlash was swift, with female programmers and others uploading rewritten pages using the hashtag #FeministHackerBarbie on Twitter. Casey Fiesler, a Ph.D. student at the School of Interactive Computing at Georgia Tech, created a "remixed" version of the full book in which Barbie successfully codes the game herself.
Both Barbie-maker Mattel and the book publisher Random House Children's Books responded quickly.
"We are discontinuing print and ebook publication of Barbie: I Can Be an Actress/I Can Be a Computer Engineer effective immediately," Random House told TODAY on Wednesday. The book has also been pulled from Amazon.
The official Barbie Facebook page apologized in a post Wednesday afternoon:

Not all were appeased by Mattel's move, of course.
"Well thank God! I was about to burn the two Barbies my daughter got as birthday gifts. I still may. Shame on you, Barbie!" wrote Viviana Boero Hedrick in a reply to the Facebook post.
Others scoffed at the outrage. "When did Barbie have to stand for anything? Part of loving Barbie was being able to imagine anything," Kimberly Wells McVey wrote.
Random House published the Barbie: I Can Be a Computer Engineer book and e-book back in 2010. But their contents set off a firestorm on Tuesday after the tech blog Gizmodo republished a blog post from TV writer Pamela Ribon, who was outraged after stumbling across the book at a friend's house.