In a powerful Fortune column that went viral Tuesday, the president of an Internet start-up that helps women secure online work is apologizing for the way she treated working mothers in the past.
What changed Katharine Zaleski's mind? The birth of her daughter, Charlotte.
"I'm sorry to all the mothers I used to work with," she wrote in the essay, in which the former manager for The Huffington Post and The Washington Post revealed she regretted the way she'd judged working moms in her 20s.
Listing the behaviors she now feels guilty for, Zaleski admitted she initially dismissed a managing editor's work ethic after surveying the woman's "endless photos of her small children"; didn't protest when "another female editor said we should hurry up and fire another woman before she 'got pregnant'"; and didn't defend a woman who was asked on a job interview how she'd handle the rigors of work and "all your kids at the same time." She added that she would often schedule last-minute meetings at 4:30, without realizing that many working moms might need to pick up their kids at daycare at that time, and viewed staying late at the office as proof she was more dedicated to her career.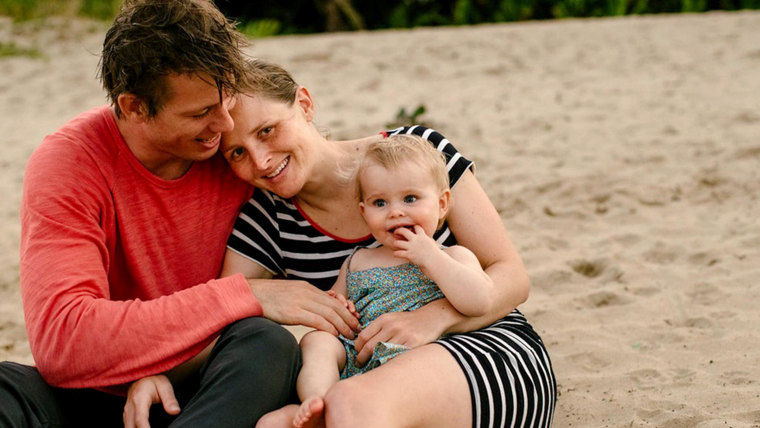 "For mothers in the workplace, it's death by a thousand cuts — and sometimes it's other women holding the knives," she wrote. "I didn't realize this — or how horrible I'd been — until five years later, when I gave birth to a daughter of my own."
The Fortune piece appeared to strike a chord on social media, where it went viral within hours of its posting.
"The positive reaction has been amazing. I thought in a way there would be more negativity, but we have so many women, tens of thousands now, that really wanted this kind of message shared," Zaleski said Wednesday on TODAY.
But the essay also has drawn criticism from people who said the piece was simply a shrewd way to market Zaleski's new company, PowerToFly, for which she serves as president. Zaleski defended herself by pointing out that she and her business partner and co-founder started their company, which finds creative ways for mothers to work from home, to fill a gap.
"The best companies are sort of a reflection of the voids they want to fill in their lives, so of course, I wanted to advertise the company because that's what had gotten me to these conclusions," she said, while insisting the essay reflected a genuine change of heart.
"I'm devoting my entire life now to essentially giving women a third way of working, so I spend every waking hour doing it now. "
Earlier, Zaleski, whose daughter is now 14 months old, described to TODAY.com about why she felt compelled to write the essay.
"Everybody sort of lives under this impression that you have to pretend that you don't have a family or a life when you're at work," she said. "In many ways, it's just very unproductive. The amount of working women in the U.S. is going down, because women can't be themselves."
Acknowledging and vocalizing concerns about situations that penalize working mothers is a major step toward developing solutions, she said.
"You want to work harder [as a mother], because your motivations are so clear, but because of the way that offices are set up, it's almost impossible to meet the requirements you were able to meet before," Zaleski told TODAY.com. "[You're] cut off at the knees, no matter what, once your life changes."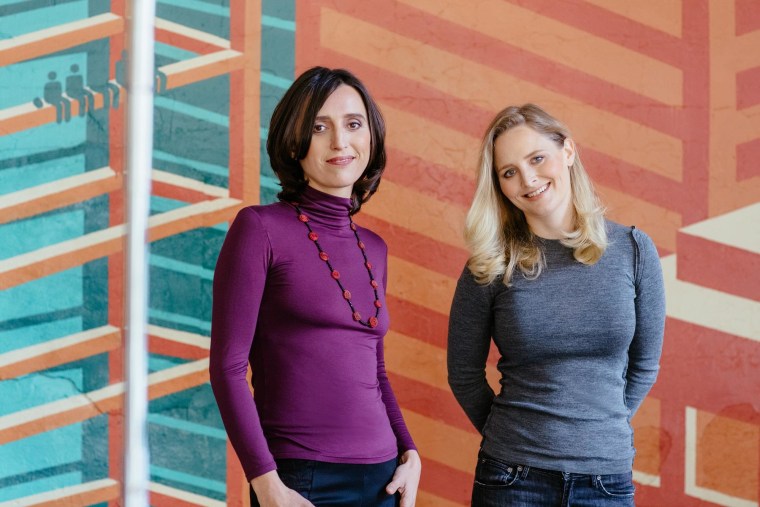 Despite holding managerial positions at high-profile media outlets, Zaleski questioned her occupational worth once she was on maternity leave. During that stretch, much of what she'd read made it seem like she'd have to "put up with the choices made my a male-dominated work culture" or lower her career expectations, she wrote.
She realized she, like many of the women she helps now, didn't have to choose between motherhood and career advancement. Quitting journalism to become the co-founder of PowerToFly, Zaleski matches women — many of whom are working mothers — with online jobs that can be executed remotely. PowerToFly has processed more than $1 million dollars in paychecks for women on five continents, she wrote.
"I wish I had known five years ago, as a young, childless manager, that mothers are the people you need on your team," she added. "There's a saying that 'if you want something done then ask a busy person to do it.' That's exactly why I like working with mothers now."
Follow TODAY.com writer Chris Serico on Twitter.