Ali Fedotowsky is opening up about learning to love her post-baby body.
The former "Bachelorette" star, who welcomed her second child, a son named Riley, on May 24, took to her personal website to share several bikini photos of herself, along with a candid blog post about how much pregnancy has changed her shape.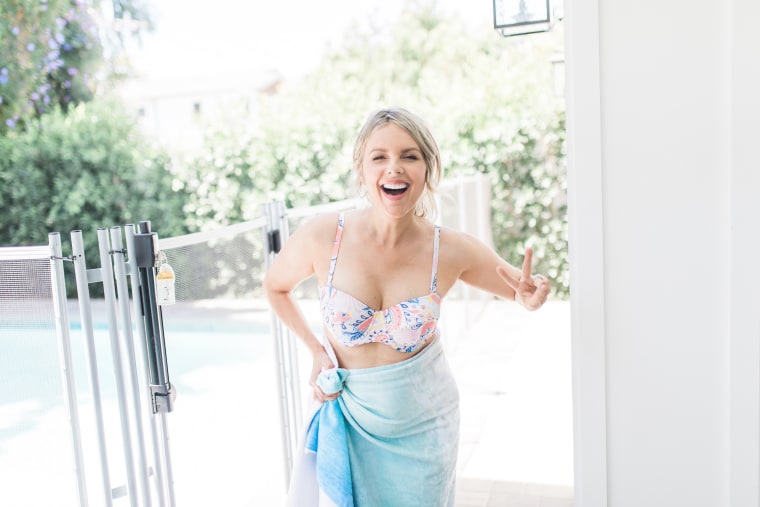 "I'm feeling pretty vulnerable right now since I'm sharing these photos and opening up about my postpartum body. But I thought it was important to do. I've gotten so many comments from people on my recent Instagram photos saying that they can't believe how much I bounced back to my pre-pregnancy body. Or someone will say something like 'I wish I looked that good after having a baby!'" the reality star wrote in a sponsored post for Lilly & Lime bikinis, a brand for which she's a spokeswoman.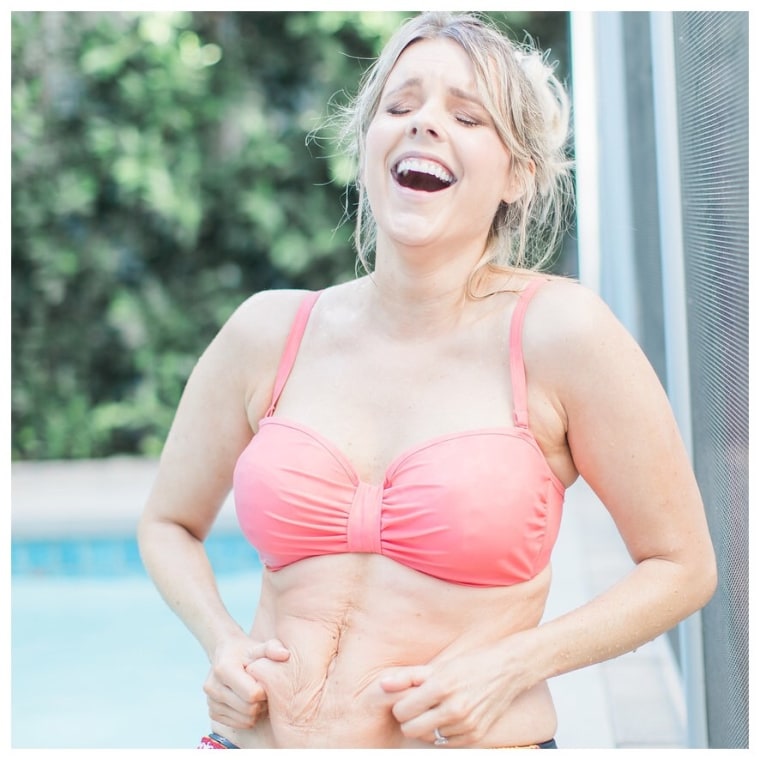 The truth, wrote Fedotowsky, is that she's learned to choose "clothes that flatter my body and hide my tummy."
Among Fedotowsky's photos were two of her laughing as she grabs loose skin around her stomach.
"I want you all to see me as I really am, and to know that I'm not perfect and I struggle with my postpartum body just like many other women out there do," explained the star, who also shares 2-year-old daughter Molly with hubby Kevin Manno.
Her "biggest insecurities," she revealed, are related to her stomach and her chest.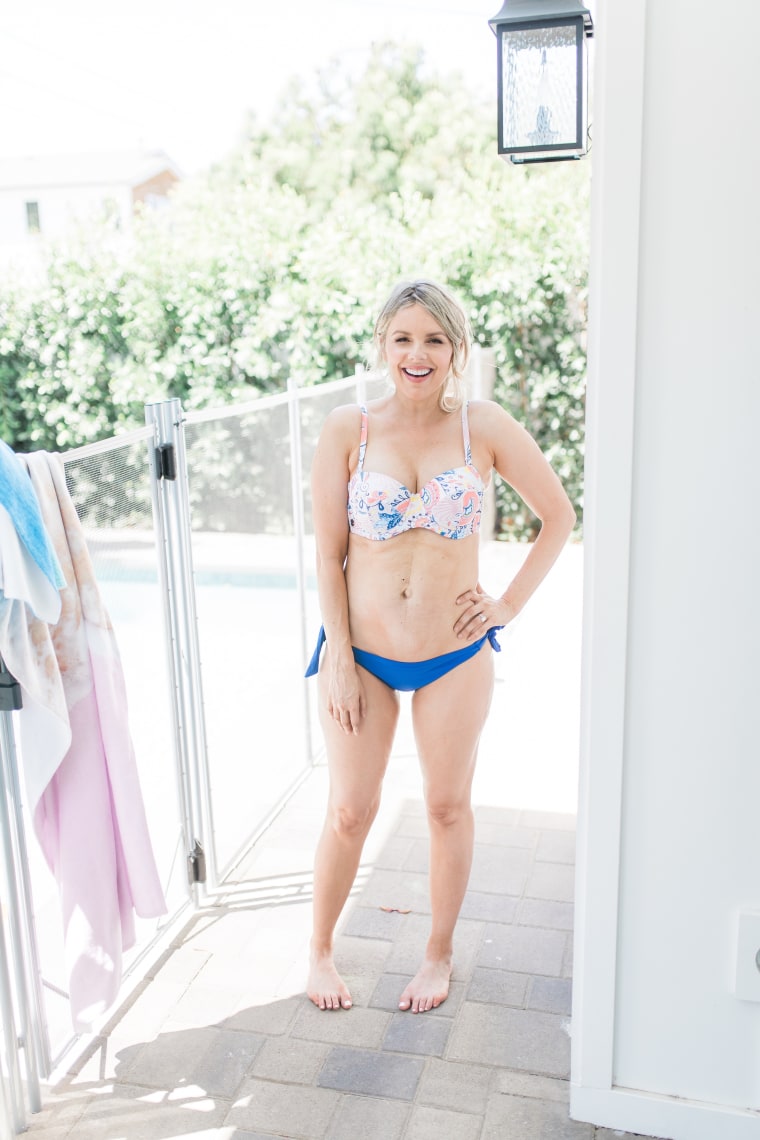 "I definitely have a pouch of belly fat that wasn't there before I got pregnant with Riley and the skin around my stomach is extremely loose. I can grab a fistful of it with my hand and stretch it out," she wrote.
"And I think I'm insecure about my chest right now because it's just gotten so much bigger. A lot of the clothes that I used to wear don't look right on me anymore," she added.
Fedotowsky said she "bounced back" after giving birth to Molly, but this time around "things are different." So, rather than be upset, she's trying to embrace the changes and "be kinder to myself every day."
"I'm learning to love my body and embrace how it's changed," she shared. "I hope I get back to my pre-pregnancy shape one day, but that may never happen. And if it doesn't, that's OK."