At just 3 months old, Barb Stewart lost her biological mom to rheumatic fever. Before she died, Stewart's mother and father, Fred Herman, vowed they'd give their daughter a normal life with two loving parents —which meant giving her up for adoption to an aunt and uncle who raised her as their own. 

"I had a really good childhood," Stewart, 59, told TODAY.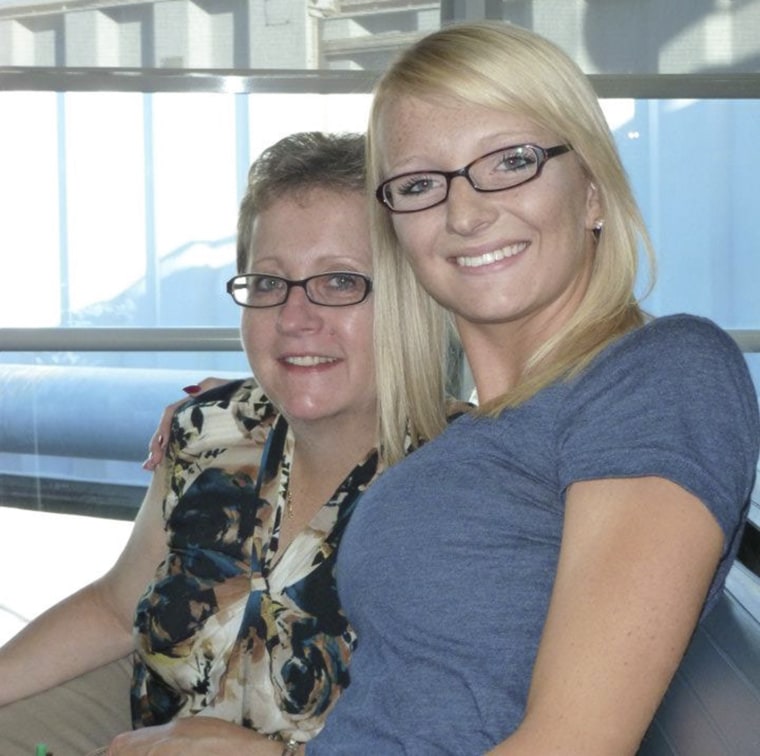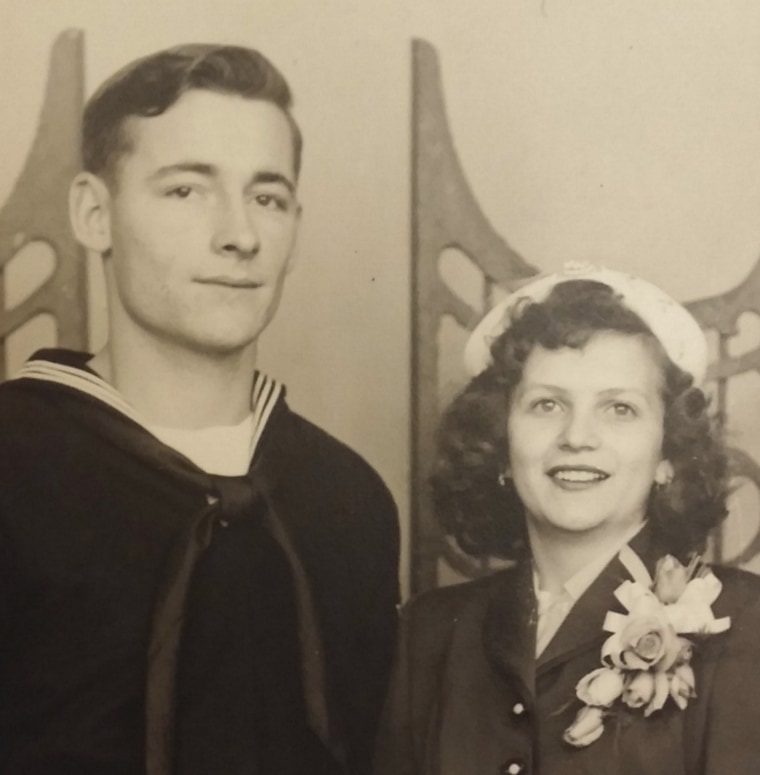 The Illinois mother of four found out she was adopted at age 6, and has wanted to track down her biological family ever since. While she did see her father once at the age of 10 at a family gathering, she wasn't able to stay in touch with him, or meet the rest of her relatives.
WATCH: Father, daughter reunite after 50 years
"It was something that was on the back-burner emotionally," Stewart said. "I did always wonder who they were and if they knew about me." 
She looked for her family off and on over the new years but never got anywhere. She had old photos of her late mother, and knew that her father had remarried and had two other children. 
One night, Stewart turned to Facebook and stumbled upon Josephine Herman, her father's second wife. Stewart sent her a short message and by clicking through her page, she discovered her half-brother and half-sister. 

"I just cried," she said after getting a message back. "This is something I've wanted for so long."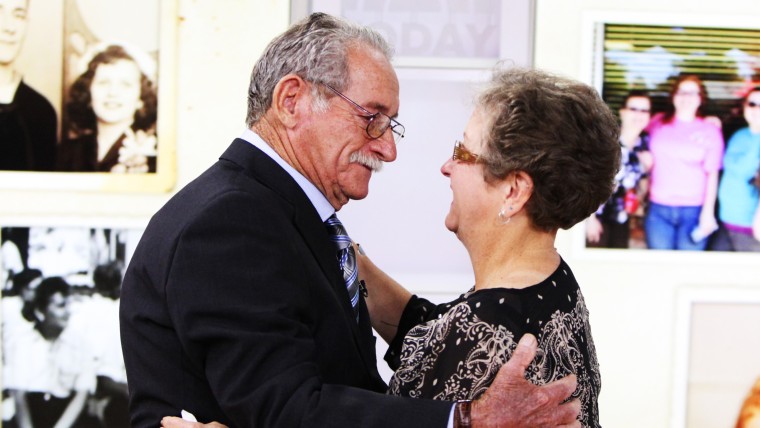 While visiting TODAY Thursday, Stewart finally reunited with her 84-year-old father, with a hug that left them both in tears.
"She looks just like her mother," an emotional Herman said.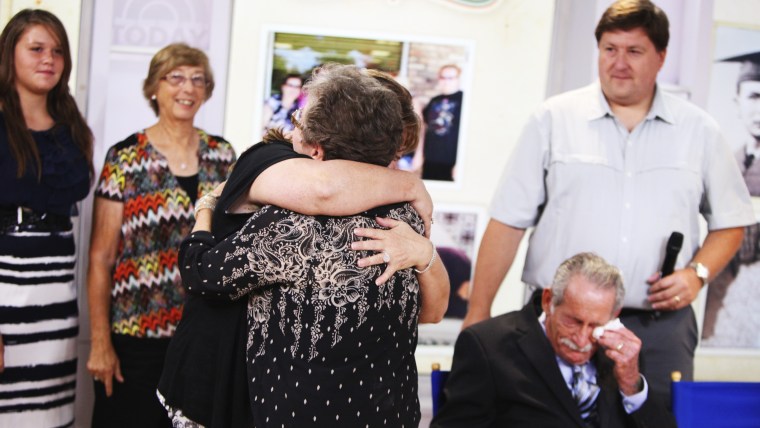 The tears continued as Stewart met many other family members she'd never seen before. The newly reunited family then headed to spend a special Father's Day lunch together, to catch up on the last five decades.
Follow TODAY digital dude Kyle Michael Miller on Twitter.