They may not have reeled in the big one, but the men of TODAY shared their real feelings about fatherhood over beers following an afternoon of fly fishing.
Matt Lauer, Al Roker, Willie Geist and Carson Daly piled into a minivan and hit the road. After their long day of "almost fishing" (as Lauer put it), the anchors sat down to chat, reflecting on their own dads and their roles in today's new world of involved fathers.
Their adventure aired on TODAY Tuesday.
"The role of fatherhood, I think, looks different. It's just evolved," Daly said. "People ask me all the time, 'Do you change diapers?' And I'm like, I guarantee you my father didn't change a diaper. But I'm like, 'Of course I change diapers.'"
An exclusive TODAY survey found that about 75 percent of dads say being a father is their most important job, and 61 percent say they are more involved with their kids than their dads were.
The anchors have fond memories of growing up with their own fathers, and they discussed the lessons they learned from their dads that they want to pass on to their children.
Geist said he learned the right way to treat people simply from watching his father, columnist and TV journalist Bill Geist.
"If it was a waiter at a restaurant or a guy delivering a pizza, he'd look him in the eye and say 'Thank you,'" Willie said. "I knew over the course of a lifetime that that's how you treated people."
Daly's biological father died when he was 5, and he grew up with a stepfather.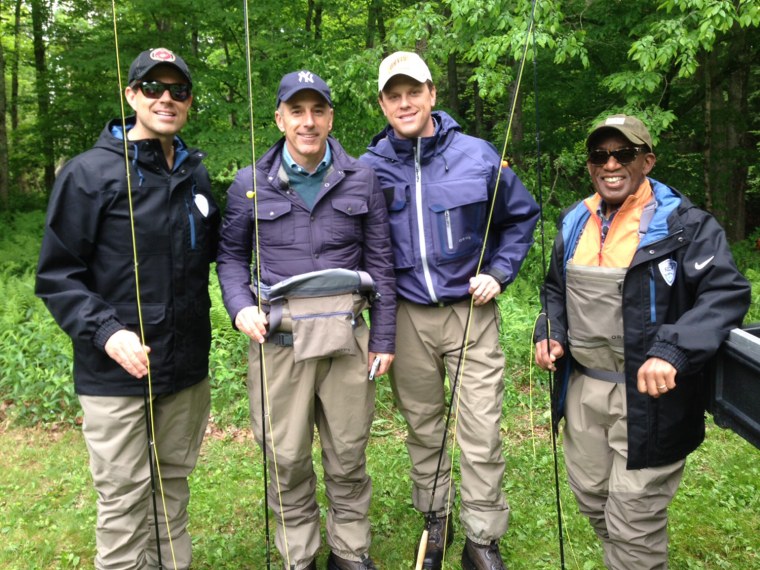 "I remember watching my dad always go to church, and that sort of led me to my own faith," he said. "So with my kids, I understand the importance of leading by example."
Roker noted that back in his dad's day, even though fathers weren't always affectionate, his dad "was a hugger."
"He was not afraid to show emotion or affection," Roker said. "I try to live by that example."
Daly said he feels it's important to teach his kids about the importance of self-esteem, and Lauer recalled his dad making him feel "emotionally safe."
Video: Men of TODAY go fishing, talk fatherhood
It didn't matter that the foursome's fishing trip wasn't fruitful, just as they hadn't minded if they came up empty fishing with their dads when they were kids: It was the time together that mattered.
"Sometimes," Lauer recalled, "just standing there and talking about why you weren't catching something, or being away from the rest of the kids and the rest of the family, was fantastic."
It's a lesson that still rings true in today's hectic world. Cheers to modern fatherhood!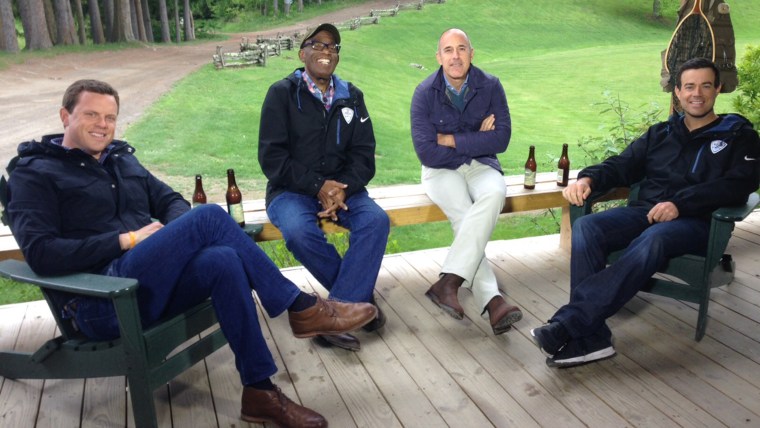 Lisa A. Flam is a news and lifestyles reporter in New York. Follow her on Twitter.