Although the WWE's professional matches aren't real, it doesn't take away from the enjoyment — especially the commentary.
A fan of this fun form of entertainment, Jamie Baker decided to have a playful wrestling match with his son Noah and post it to YouTube.
But this isn't the first time these two have met in the "ring." Baker posted his first video of their match a year ago.
The real kicker to this video though is the pro-wrestling commentary that's been perfectly matched to their moves.
RELATED: Dad surprises stepdad at daughter's wedding — with both walking bride down aisle
Using the bedroom as their stage and a mattress for their mat, these two came prepared to "fight."
But it's Noah, the son, who is really laying the smackdown on his dad. Don't let his small size fool you. He's an animal!
A highlight of the video is when Noah uses a prop against his dad — a kids book.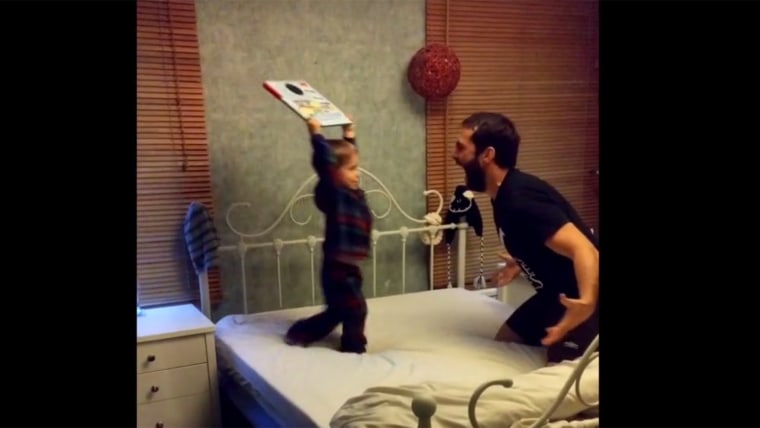 Watch their match below and be prepared to chuckle. (It doesn't seem like anyone was injured in the making of this video).