I was 6 when my mother died after a long battle with breast cancer. At 25 years old now, I still get the sad looks and "I'm sorry for your loss" remarks from complete strangers. Yes, it is a loss — but as Father's Day comes around, I'm thinking instead about how lucky I am to have been raised by my widowed father.
As hard as it was to lose a parent, losing a wife and raising two young girls alone is even harder. My dad took on that responsibility without question, which meant sacrifices along the way. There were times when my dad couldn't be at my dance recital or softball game. Many mornings I was the first kid dropped off at school and the last to be picked up from after-school care. But when he was there — in the bleachers at the game, standing with flowers after a recital, or waiting in the car to pick me up from school a little earlier — it meant the world to me.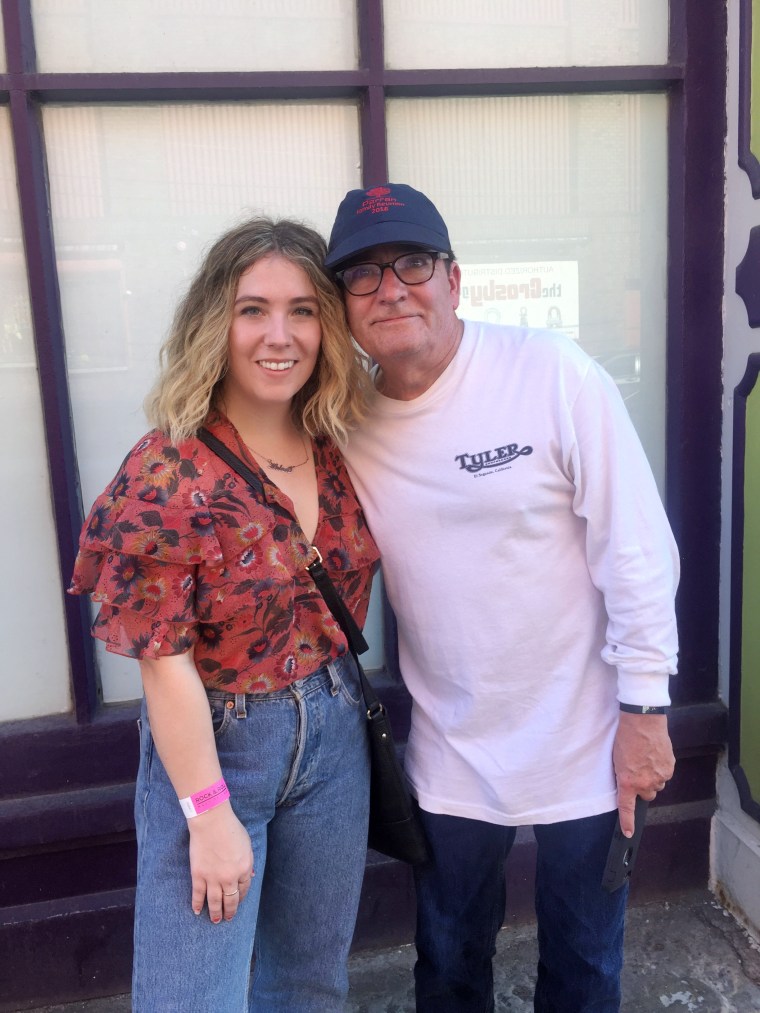 Watching my dad balance long hours and tireless nights, racing from his work to my school to whatever extracurricular I or my sister was doing at the time, I knew he was doing the best he possibly could. It gave me more empathy for single parents like him — and for anyone who's had to adapt after enduring a major loss.
No, I didn't get elaborate home-cooked meals; my dad made simple dinners usually revolving around a meat and a starch, and no-fuss PB&J lunches. My curly hair was sometimes a mess (this was before YouTube and viral videos of fathers doing their daughters' hair). But my dad gave me an early appreciation for rock music and the literary worlds of Raymond Chandler and Sherlock Holmes.
I was a late bloomer when it came to makeup and dressing for my body type. But my father taught me that grace doesn't just come from outer beauty and strength doesn't just come from muscles. Raising two young daughters on your own takes just as much strength and endurance as an athlete, and Dad taught me I could find that strength within myself.
My family is not perfect, and it certainly doesn't look like I thought it would. But that's another beauty of being raised by a single father: I learned to accept love as it comes. I didn't have that mother-daughter relationship growing up, but I had women to look up to and admire, like my friends' mothers, my teachers and my older sister. When my dad remarried nearly a decade after the loss of my mother, I accepted the love of a family I wasn't born into but would care for me regardless.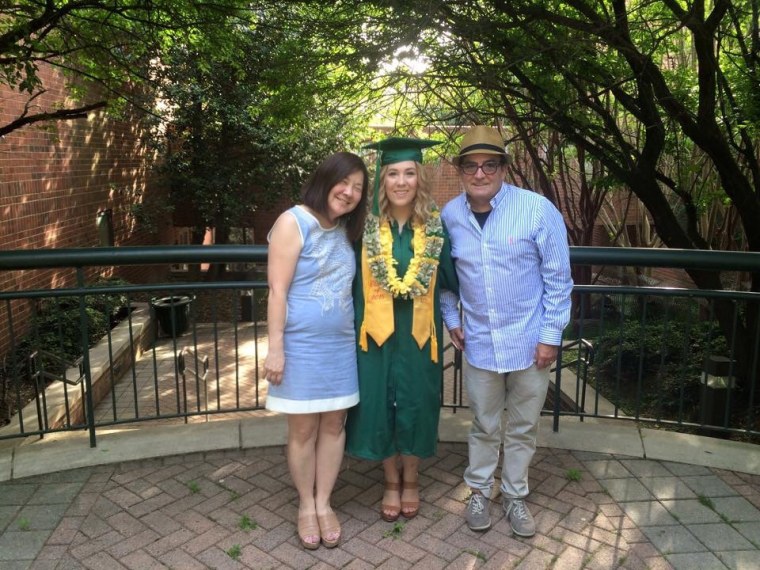 My dad constantly reminded me that no matter how difficult life gets, there's no point in holding a grudge against the world. You simply have to carry on. There are long, hard days — but that doesn't mean every day is long and hard.
Yes, being raised by a widowed father was tough at times, but there are moments and lessons I would never exchange for a more conventional family life. So the next time someone says "I'm sorry for your loss," I'll appreciate their kind words. And then I will remind them I have a pretty phenomenal dad instead.
Related video: Dads say, 'I'm not the babysitter'