When Kenneth and Wanda Bass ended their marriageback in 2002, Ken found himself getting angry every time he had to interact with his former wife. He couldn't avoid it: they took turns caring for their two sons, who were one and eight at the time.
"When we were first divorced I would start fights with her," he told TODAY Parents. He said he knew Wanda had all the same frustrations as he did, but she wouldn't fight back.
Wanda has a special term for that time in their lives: "I call it the storm — at that point when we were going through this, I couldn't talk to him. It was always an argument," she said. She wanted to keep the lines of communication open, so she wrote him cards — blank cards, because Hallmark didn't quite make "we're divorced and you kind of hate me now but I want to wish you a happy Father's Day so we can have a civil relationship for the sake of our children" cards.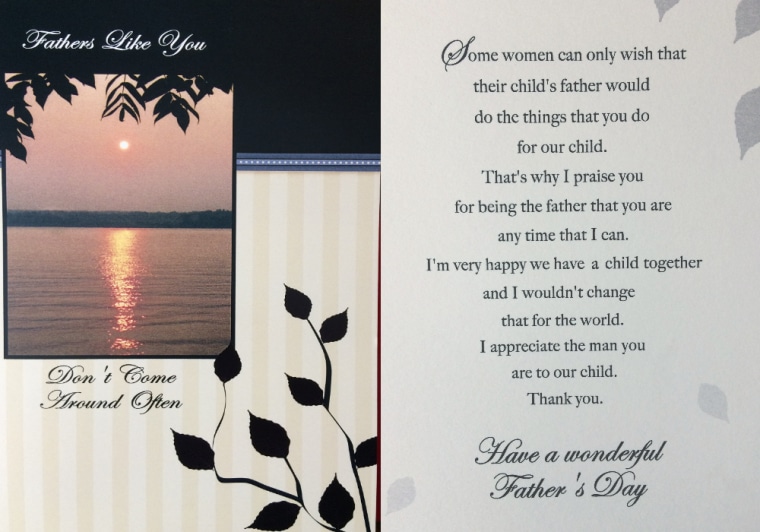 It worked.
"A lot of times the only time I thought I could talk to him is with a card. I knew he'd sit down with that card later, and I'd bank on it," she said.
Sure enough, those hand-written cards slowly chipped away at Kenneth's anger.
"Wanda would send me a Father's Day card, a birthday card...she would write something nice about what a good dad I was, or how she appreciated what I was doing with the kids," he said.
Now, the former couple so far past "the storm" that they've launched their own greeting card business together.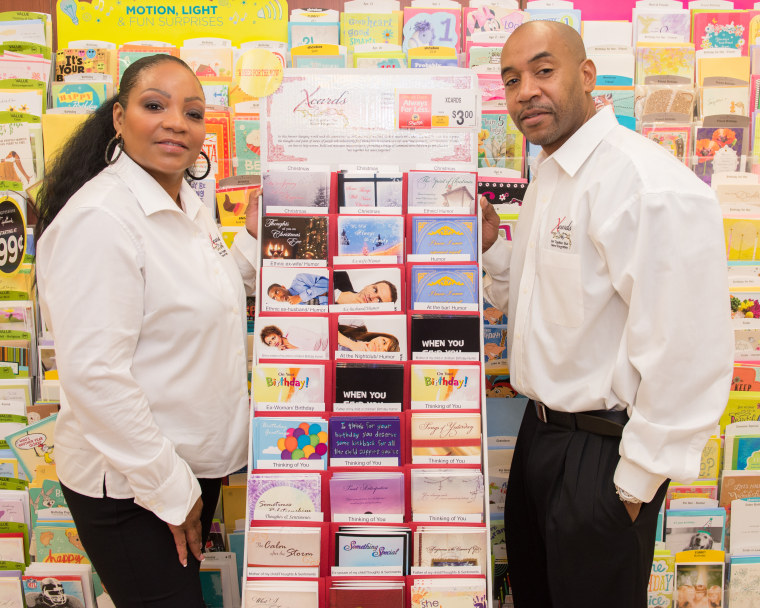 The two both said they separated because they wanted different things out of life, and ultimately filed for divorce citing irreconcilable differences.
Their company, X Cards, offers greetings and well-wishes for all types of exes: spouses, the father or mother of your children, former in-laws, former boyfriends or girlfriends, or anyone who might fit into the "it's complicated" relationship category.
These non-traditional families are increasingly making up the norm in the U.S., where more than a third of children live in households who don't fit the traditional "married, two-parent" mold, according to the U.S. Census.
What the Basses learned for themselves and hope to help others discover, is that a simple greeting card that recognizes a complicated relationship and shows appreciation can open doors, instead of shutting them.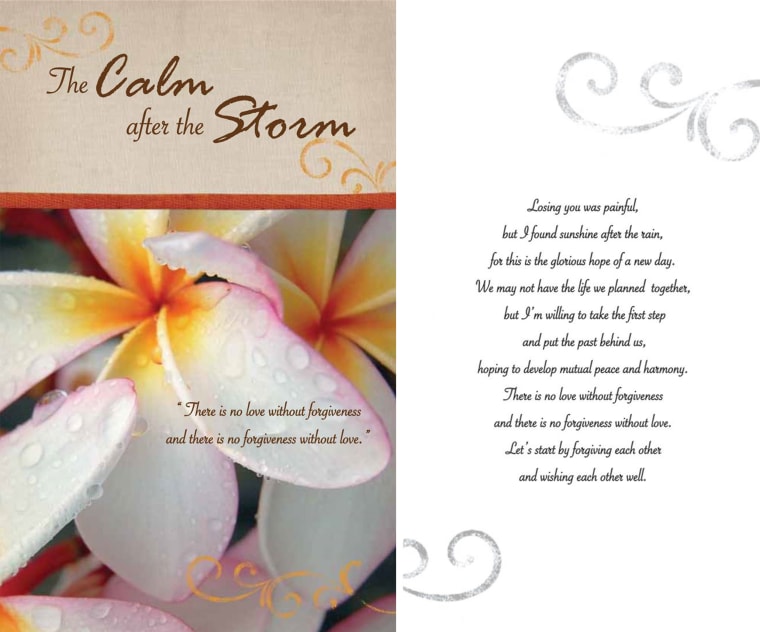 "X Cards dares you to break down the traditional mindset," said Wanda. "It's a stepping stone to forgiveness. It's an olive branch for restoration. We've had people who've bought X Cards and ended up getting back (together)," she said.
But it's also about putting family bonds ahead of ego and differences, she said. "It's not just about him and her and the children; Kenny's mother is like my mother. She still is my mother. And we still have a relationship together."
Back when Wanda initiated her card-writing campaign to her ex-husband, she said she'd never have believed they would ever be running a business together.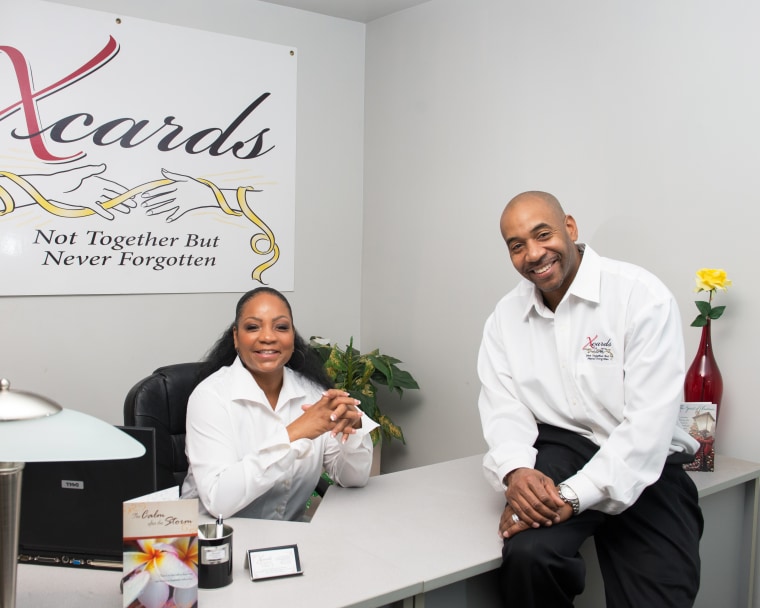 "When you're trying to arrange custody or whatever you're going through, it can be a really stressful situation," said Wanda. Their sons were one and eight at the time of their separation.
"I was trying to basically get Ken to come around," she said. Over four years, she regularly gave him cards at any opportunity.
"It took away another little piece of anger, another little piece of disappointment... until I was there. I didn't really hold it anymore. After time it broke down a wall, it really built a fence," Ken said.
"Everybody thinks of divorce and separation as negative, nobody is looking at that little silver lining," added Ken, who now lives with his current wife, 10 miles away from Wanda. "We still have the opportunity to raise our children in an environment that's positive."
The Basses are seeing their cards carried in a Shop Rite grocery store near where they live, in Hillside, N.J., and ten other stores, including a greeting card shop in New York City. They can also be purchased online at cards4x.com.
They started their business in 2008 and they're proud of their work with the company, and as parents of a 16-year-old and 23-year-old. In May, they celebrated their older son's graduation from college at Ken's house, and planned the party together.
"He and his wife and I are putting it on together," said Wanda. "I just love the dynamics of it, and people are never going to know until they extend themselves in that kind of way. It's bigger than me and Ken," she said.
Related video: