The Illinois father who was reunited with his daughter six years after she was allegedly abducted by her mother, a case featured on the Netflix series "Unsolved Mysteries," is still trying to process that his yearslong nightmare came to an end Saturday.
"I think it's been a really fantastic couple of days. I also think it's been a very overwhelming couple of days," Rebecca Steinbach, a spokesperson for the National Center for Missing & Exploited Children, told NBC News.
She is also a spokesperson for Ryan Iskerka, whose daughter, Kayla Unbehaun, vanished in July 2017. The girl is now back home in Illinois with her father.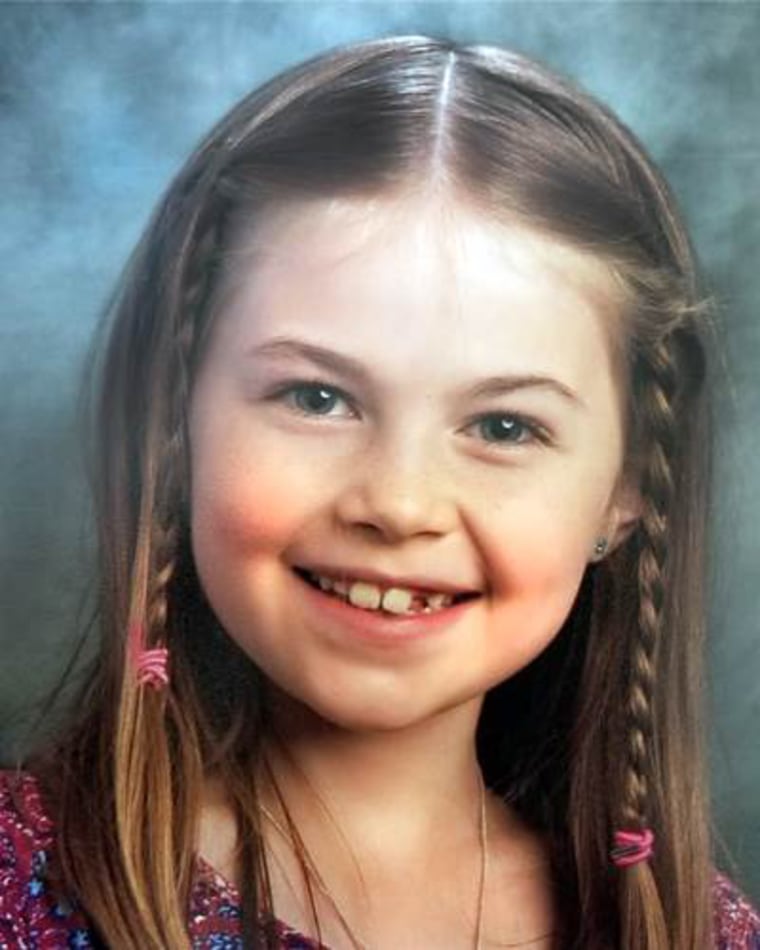 "Every time I talk to Ryan, the only thing he wants is to make sure that Kayla is OK, so that's their priority," Steinbach said in a phone call Wednesday.
"You pray for this day. You hope and wish for this day," she said. "And to get the news out of the blue that, 'Hey, we found her.' I think they're still processing the last four or five days."
Kayla, who turned 15 in January, was 9 years old when she went missing from Illinois in 2017 while in the care of her mother, Heather Unbehaun.
Authorities told NBC's "Nightly News" that an employee at Plato's Closet in Asheville, North Carolina, recognized Kayla and told her manager. The manager then contacted the police.
The employee had a "personal connection" with Kayla in childhood, Lt. Jonathan Brown said, adding that the Netflix episode "heightened her awareness and made the connection more plausible."
The disappearance was one of several cases involving alleged family abduction featured on an episode of the Netflix's "Unsolved Mysteries" in November 2022.
Brown said that the mother and daughter gave officers fake names and birthdays, but "once they started cross-referencing with the information that the original tipster provided, they were able to land on their true identity."
Heather Unbehaun, 40, was arrested on a fugitive charge Saturday, an arrest report by the Asheville Police Department states. She was released on bond Tuesday from a North Carolina jail, a court clerk said.
She turned herself in Wednesday at a Kane County, Illinois, jail on a child abduction charge, online records show. Bail was set at $10,000.
Iskerka said in a 2020 video about the case that he and ex-girlfriend Unbehaun had informally worked out a custody arrangement, but as things got more "complicated" they took the matter to court.
"We had gone to court and made agreements for how we'd follow an order and she couldn't follow that. She couldn't follow the order that we agreed upon in court," he said in the video shared by Steinbach. "So, she repeatedly had not followed what it said."
In early 2017, Iskerka was granted full custody of Kayla and she began living at his house. Unbehaun would visit weekly.
Around July 4 of that year, Iskerka said in the video that he went to Unbehaun's house to pick up Kayla, but the mother and daughter weren't there. Other family members at the house said that Unbehaun had not returned from a camping trip and they didn't know where she was, Iskerka said. He filed a missing person's report for Kayla.
Unbehaun could not be reached at a phone number listed for her. Her family and Unbehaun's attorney declined to comment.
It's not clear how long Unbehaun and Kayla have been in North Carolina and authorities have not released details about what they have been doing over the past six years.
Steinbach said the family is working on rebuilding its relationship with Kayla.
"I think they're doing really well, but they're taking it day by day," she said. "She was gone for six years and those are the formative years, she's going into her teens and so their priority is to get to know each other again."