/ Source: TODAY Contributor
Americans will miss watching Aly Raisman and her Final Five teammates perform their gymnastics routines in Rio, but the nation will also miss seeing Raisman's parents, Ricky and Lynn Raisman, nervously watch their daughter compete from the stands.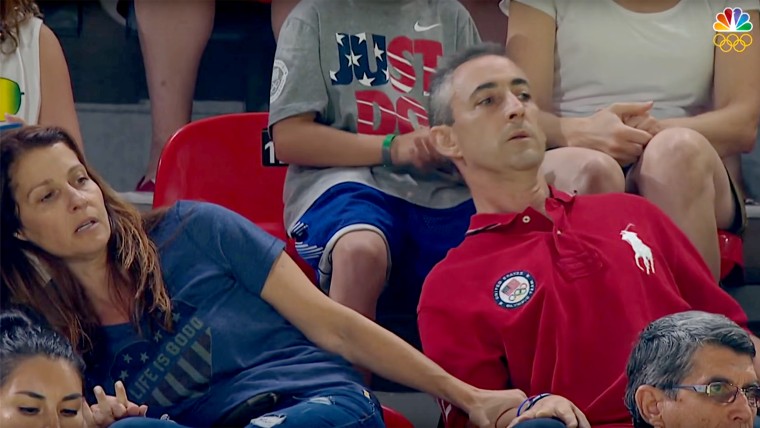 One concerned fan has started a GoFundMe site, hoping to raise money to provide the Raismans with a bit of post-Olympics rest and relaxation.
RELATED: Aly Raisman's parents squirm at daughter's Olympic performance
"Now that Aly Raisman has successfully completed two incredible Olympic campaigns, I think it's time her parents got a much-deserved spa day," Berkley Rothmeier wrote on the site. "We've seen their enthusiasm, stress, and commitment — now they deserve some time to relax and unwind!"
Rothmeier, who lives in California, told TODAY Parents that both she and her husband were active in sports in college, and know firsthand what a family affair competitive sports can become.
"I love that her parents show all that commitment and investment in the stands," said Rothmeier. "So often athletes, coaches, and the rest of their support systems are so stoic we forget just how hard they work and how special they are."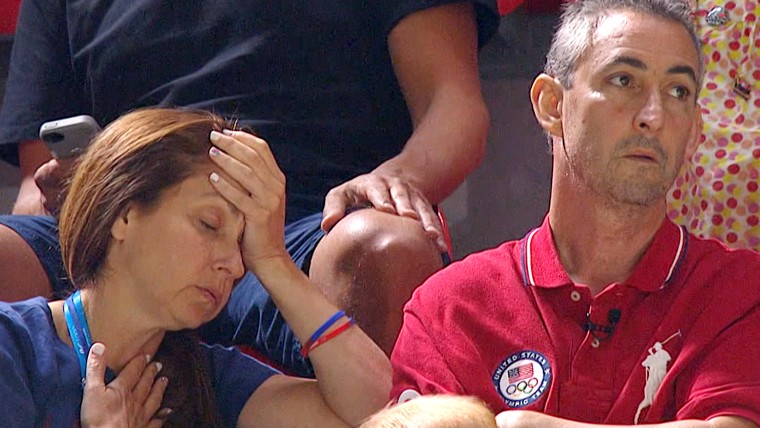 Rothmeier hopes to raise $500 through the campaign. And, while Rothmeier does not know the Raisman family personally, she hopes she will be connected with Ricky and Lynn through the power of social media, so she can gift them with the money raised.
Never miss a parenting story with TODAY's newsletters! Sign up here
"If I don't manage to get a hold of them, I will donate any money raised to USA Gymnastics," said Rothmeier.
"Clearly they're going to need some time at the spa after the stress of Rio, and I hope they get it."