Move over Holdernesses: The newest family to have us laughing at their creative holiday video is the Lackings, who have presented us with a gift that's beautifully … rapped.

The Los Angeles, California, family of four created a 2014-in-review video in lieu of their standard family photo Christmas card. Set to the instrumental version of the Black Eyed Peas song "Boom Boom Pow," the video features each Lacking rapping about their accomplishments and the key events that made up their year.
The result: A joyous collaboration that makes you want to say "yo-yo-yo" instead of "ho-ho-ho."
The video begins with daughter Kaylee, 8, asking mom, Dawnise, to scrap the annual holiday card.

"Ugh, I think we're better than that. We should do something clever like a lyrical rap," suggests Kaylee.
When Dawnise responds, "Who you think we are? Beyoncé and Jay-Z?" she is chastised by her daughter.

"It's 2015 - These are not the 80s – Grow a little bit with the social media. Pics are old unless you tweet them," Kaylee raps.
After finally getting Mom's buy-in, Kaylee visits her dad, Dion, who recaps his 2014 business successes, and adds that he read the entire Bible this year, which was, "super long."
Kaylee happily raps through the events of her fourth-grade year, bragging that her "bike ain't got no training wheels no mo'," adding that she's learned to jump rope and that her drill team came in second place this year.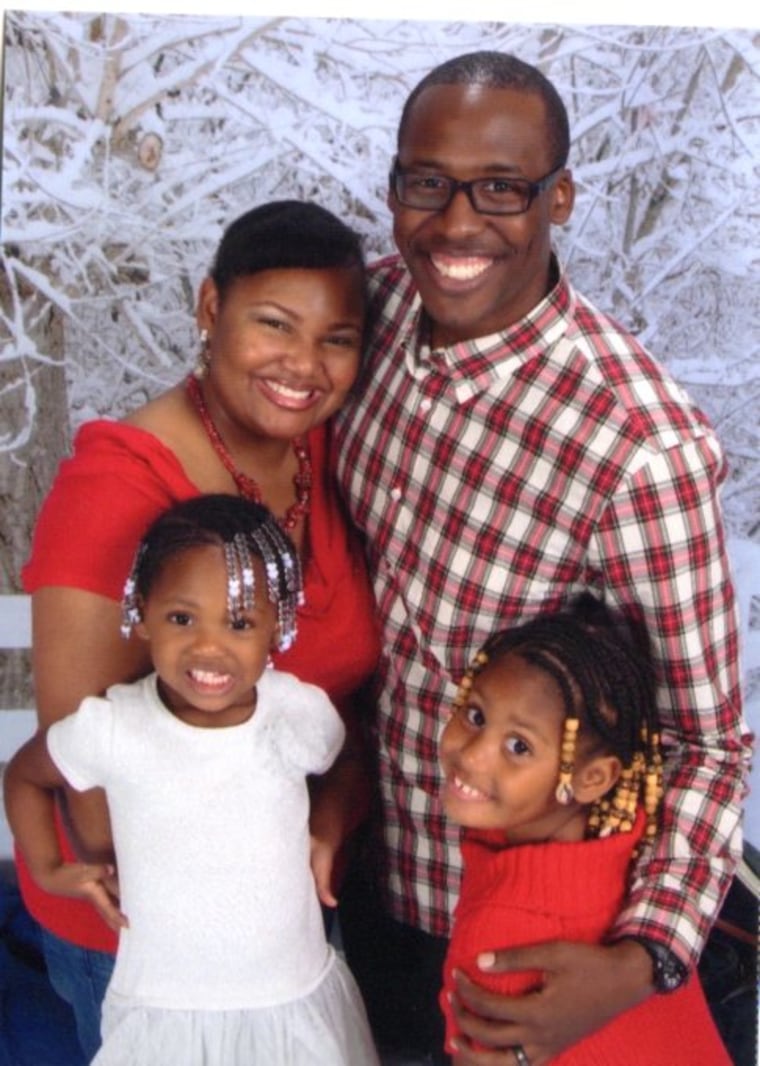 Dawnise assists the other Lacking daughter, 3-year-old Kaydence, with her lines.
"Dion originally wrote a few lines for Kaydence, but as you know it is difficult for a 3-year-old to rap while being recorded. So we took advantage of the instrumental drops to have her only say, 'No,' while I said her lines. And apparently, it's everyone's favorite part," said Dawnise.

Dion, who works as a filmmaker and co-owns production company LackToast Entertainment, says this was the first time he combined his work and his family.
"My favorite part was being able to create this memory with my entire family. With (our schedules) it's sometimes very difficult to plan something together," Dion told TODAY Parents.
As for the star of the video, Kaylee, Dad says that until recently she's never shown a desire to rap or act, something that's hard to believe while watching the pint-sized rapper deliver her lines.
"The hardest part was only saying the lyrics that he wrote for me because I knew everybody's lines. But it was so much fun to do something with my family and experience how to rap," said Kaylee.