Gabrielle Mayor was 15 years old when she uncovered a hilarious family secret.
"My mom and I were at the DMV picking up my learner's permit," Mayor, now 24, tells TODAY.com. "I can't even explain how excited I was to be able to drive.
When Mayor's number was called, she sprinted to the counter. 
"I felt like I'd been waiting my whole life for that moment," she says.
But Mayor was about to hit a major snag.
"The guy asks for my social security number and I give it to him. He puts it in the computer, and he's like, 'I'm not seeing a Gabrielle Mayor," Mayor recalls. 
Mayor repeated her information, hoping that would resolve the issue, but her name and her social security number still didn't match.
"Then he goes, 'I do have a Babrielle Mayor,'" she says. 
Mayor's mother, Ellyn, let out an audible gasp followed by an, "Oh, no!"
Mayor was confused. 
"I'm like, 'What do you mean, 'Oh, no?'" she says. 
That's when Mayor learned about a typo on her birth certificate. To induce labor, Ellyn Mayor, who was 10 days past her due date, had been given a cocktail of medications, and was feeling loopy. 
"I was shaking so badly that my G must have looked like a B," Ellyn tells TODAY.com. "After I got the birth certificate in the mail, I immediately fixed it, but for some reason I didn't think about the social security card ... until I took Gabby for her learner's permit."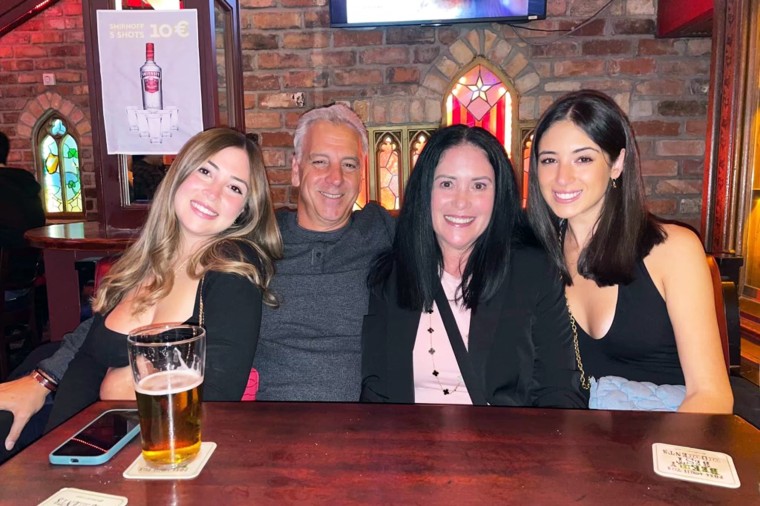 Mayor found it hilarious — at least she did after everything was sorted — and she had her learner's permit two weeks later.
"I was really upset in the moment, but now it's my fun fact," she says.
After Mayor shared her story on TikTok earlier this month, she discovered that she's in good company.
"my name was aslhey instead of ashley for 20 years," one person wrote after watching Mayor's video. 
Added another, "my mom told me for like 12 years my name was spelled lilianna but on my birth certificate it's liliana."
And the comments just keep coming:
"my nephew is supposed to be named Cameron BUT his birth certificate says Carmon."
"My social security card had "Laureen" as my middle name."
"my mom misspelled my name actually supposed to be sonya not sanya."
"My name was Aima instead of Alma for 20 years"
"My friends name is technically Bethang, not Bethany."
"For years, I thought I was so unique this experience," Mayor tells TODAY.com. "But it turns out, I'm not!"
Related video: