Meghan Trainor's son Riley is already showering his new baby brother with lots of love.
Riley, 2, became a big brother earlier this month when his parents welcomed a second son named Barry, and the toddler seems to be taking the role very seriously.
Trainor, 29, shared a sweet montage video of her two sons on Sunday, July 30, and it's filled with precious bonding moments.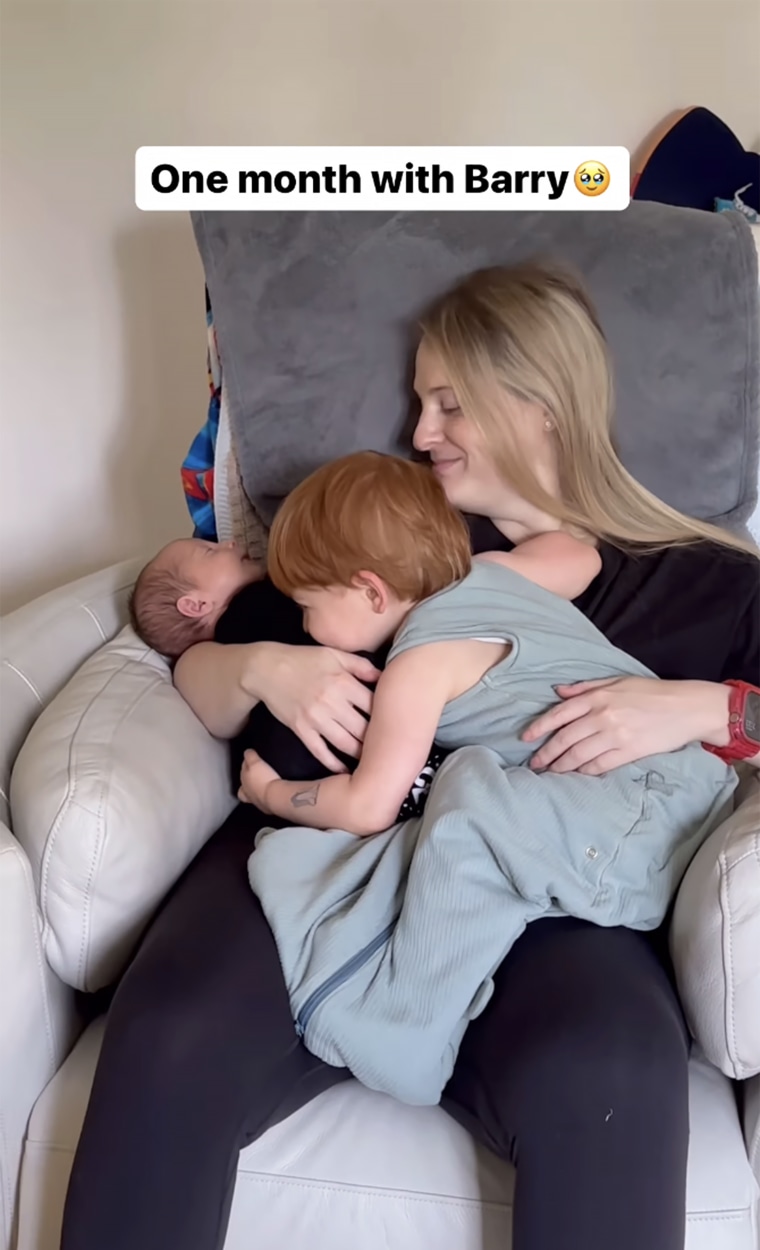 At the beginning of the clip, Trainor sits with both of her sons in her arms and beams with pride as Riley leans in to rest his head against Barry's chest and touch his face.
Throughout the video, Riley hones his role as an attentive big brother while kissing, holding and staring lovingly at Barry. The toddler even feeds the newborn a bottle at one point.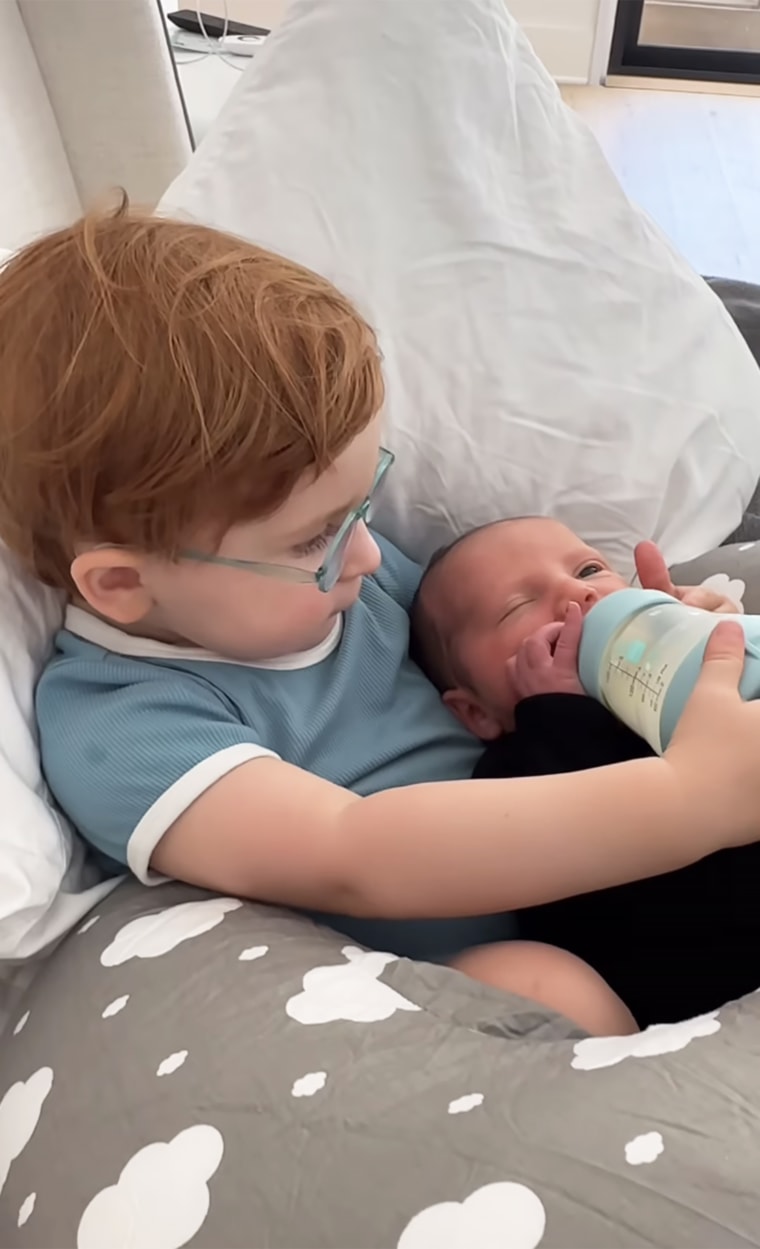 Barry, who Trainor shares with her husband, Daryl Sabara, seems to take it all in stride, but does make some adorably confused expressions that seem to say, "Why are you fussing over me?"
Trainor penned the following caption for her post. "I blinked and Barry is a month old," she wrote. "Riley is so in love! We are all so in love with you sweet boy🤱💖😭."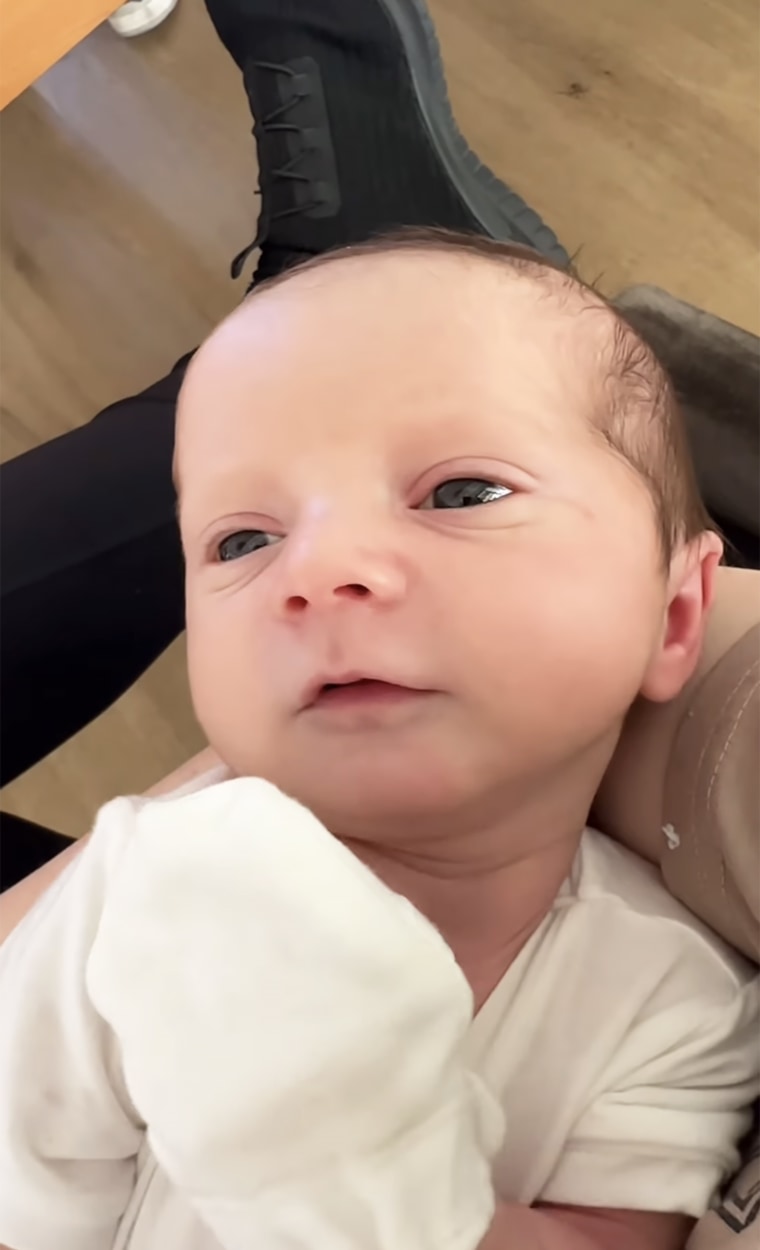 Trainor's followers couldn't get enough of the sweet video and took to the comments to gush over the cuteness.
"I couldn't be happier for you angel. Omg babe," singer Nicole Scherzinger wrote.
Actor Chrissy Metz kept her comment short and sweet, writing, "My goodnesss."
One fan shared the following comedic comment: "Mama, watch out. That's HIS baby lol so sweet."
Another noted that both boys resemble their parents. "Riley is YOU and Barry is all DADDY," they wrote.
After welcoming Barry on July 1, Trainor and Sabara introduced Riley to the newborn and shared the sweetest video of the two brothers meeting for the first time.
In the clip, Riley dotes over the infant. When he first sees Sabara holding Barry, Riley instantly reaches out.
"He wants to hold him," Trainor gleefully says in the background as she laughs.
While wearing a "Big brother" shirt, Riley sits on the couch with Sabara and Barry and reaches out to the newborn.
"Yay Riley, you did it!" Trainor says in the background.