A little boy whose adorably mature morning routine went viral told TODAY co-anchors Savannah Guthrie and Hoda Kotb that he wants to be a scientist when he grows up.
"I have my own scientists club at school," Ayaan Holder said. "I'm going to make a formula that I can rub on people's heads, and that will make them never die."
Mom and children's book author Alissa Holder recently shared a video of her son Ayaan "casually drinking" lemon and honey tea and reading a chapter book at 6:30 a.m.
"At first I laughed. Because…who does he think he is?" Holder captioned her Instagram post, in part. "But then I realized that I'm glad he had this moment of calm and focus for himself before he starts his day at school."
During a May 22 appearance on TODAY, Holder said she started teaching positive self-talk to Ayaan when he was 2.
"I wanted him to have something so that he could feel confident and motivated as he got older," she said on the show. "I don't have to prompt him anymore. If he's having a difficult time, he'll say, 'I can do this. I can do anything.'"
Ayaan's father, Julien, noted that his son's name means "gift from God."
"He's truly just been a gift to us since he's been here," Julien gushed to Hoda and Savannah. "He's just an awesome kid. He's just naturally amazing."
 Ayaan intentionally wakes up an hour before his younger siblings, according to his mother. Holder and her husband, Alpha Diop, an artist, are also parents of a 3-year-old daughter, Alaïa, and a 5-month-old son, Asé.
"Ayaan likes his alone time, and he also enjoys a calm and relaxing morning. He does not like to be rushed," Holder tells TODAY.com. "So I'll get him up early, and he'll use the extra time to do a quiet activity."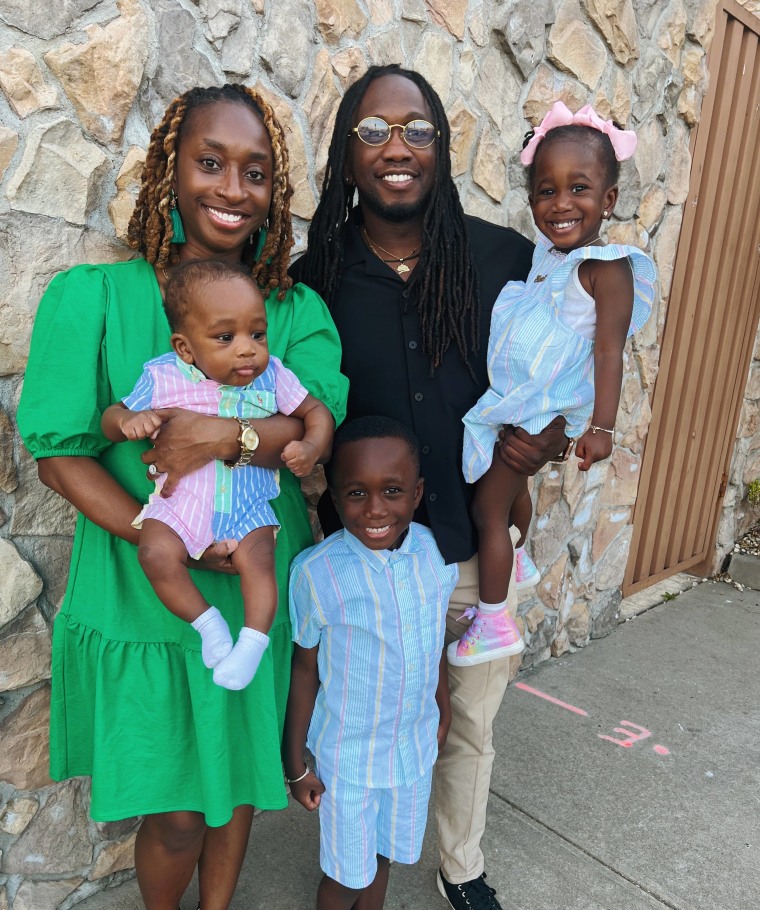 Holder also places what she calls a "self-care caddy" outside the first-grader's door. It contains Ayaan's "essentials," including body lotion, face oil and of course, a book. 
In the now-viral video, Ayaan is reading "Diary of an Awesome Friendly Kid," by Jeff Kinney. (The series is a spinoff of Kinney's "Diary of a Wimpy Kid" series.)
Ayaan is an awesome and friendly kid himself, his mom shares.
"He's always been really kind and caring," Holder says, noting that Ayaan enjoys entertaining his two siblings. He also plays the African drums, loves "all kinds of sports," and does food reviews, which Holder shares on social media. 
"He's definitely well-rounded," Holder says. 
Another video of Ayaan also went viral in 2019, when Holder recorded him repeating affirmations.
"I am smart. I am blessed. I can do anything," Ayaan, then 3, recited as he headed to school, with a banana in his hand.
Holder's recent clip of how Ayaan starts his day racked up more than 3,500 Instagram comments. 
"He looks like he's got himself a healthy 401k," one person wrote.
Added another, "Whose 55 year old daddy is trapped in this baby?😂😂 love this."
Another person joked that Ayaan looks like, "Like a little professor. Or a contented old man in retirement."