Jill Duggar Dillard says she is tired of being silenced, and she's using her voice to share her side of the Duggar family story in her new book, "Counting the Cost."
Jill and her 18 siblings rose to fame as part of TLC's popular series "19 Kids And Counting," which chronicled the life of her parents, Michelle and Jim Bob, as they raised a very large family in Arkansas. The show was canceled in 2015, after her brother Josh Duggar admitted to molesting four of his sisters. She went on to star in her own spinoff series from 2015-2020.
Josh Duggar was later convicted in a separate case of possessing child sex abuse images, and is serving time in federal prison.
Written with her husband Derick Dillard and writer Craig Borlase, "Counting the Cost" sheds light on Jill and Derick Dillard's personal journeys and the inner battles they have fought under what they say is mounting pressure from the Duggar family to stay silent on family matters that were splashed across the headlines.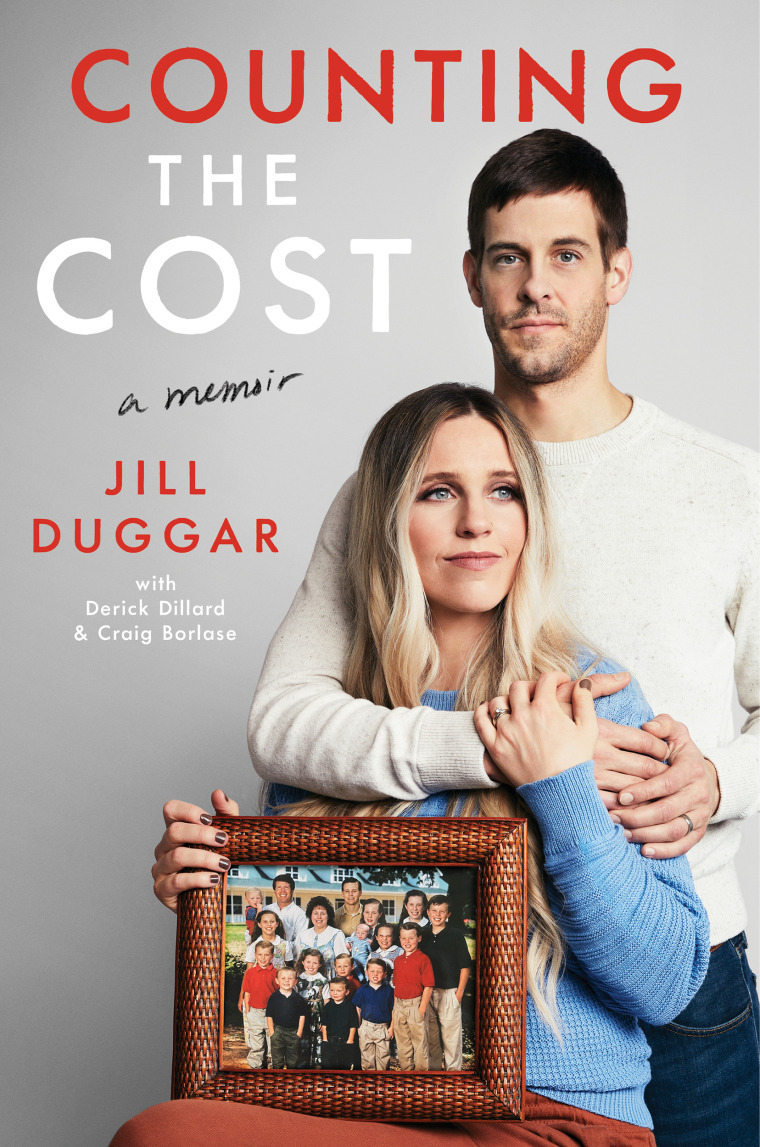 In her author's note, the former reality star and mother of three is quick to explain that her book is neither "a letter to my family as part of the reconciliation process" nor an attempt to "shame" her family or "get their attention."
What it is, she says, is an attempt to be heard.
"The degree to which we felt like this book needed to be written, was the degree to which we felt like voices were still being silenced and real harm was continuing to be done by not telling," Jill Duggar Dillard writes in her book.
TODAY.com reached out to Jim Bob and Michelle Duggar for comment and did not get a response. The couple told People in a statement: "We love all of our children very much. As with any family, few things are more painful than conflicts or problems among those you love. We've aimed to deal honorably with our children, our finances, and our other endeavors. While imperfect, it is our intent and desire to live a life that honors Christ. We do not believe the best way to resolve conflicts, facilitate forgiveness and reconciliation, or to communicate through difficulties is through the media or in a public forum so we will not comment. As the future unfolds, we will continue to love our family, pray for them, and enjoy every moment gifted to us to be parents and grandparents."
Jill Duggar Dillard shares many eye-opening revelations in the book. Here are 10 that stood out.
Jill told her father he treated her worse than her 'pedophile brother'
During a mediation session between the Dillards and Jim Bob and Michelle Duggar, things got pretty heated. As Jill recalls it in the book, as Jim Bob Duggar pressed his daughter for an apology, she broke down and offered the following response.
"'You want to know why I'm crying?'" My voice was cracked, my eyes burning. 'It's that you think I'm some kind of horrible person just because I wear pants and have a nose ring, and yet you see (a) girl outside (who does similar things) and praise her. That's why I'm crying, Daddy. I'm evolving and changing, just like that girl out there, but you can't see it. You treat me like I'm a prodigal who's turned her back on you. You treat me worse than you treat my pedophile brother,'" she writes.
Jill says her father, Jim Bob, threatened to reduce her inheritance
Jill Duggar Dillard and Derick Dillard say they began asking Jim Bob Duggar to see the contract that she had signed on the eve of her wedding, and fought to be properly paid for their contributions to their TLC shows "19 Kids and Counting" and the follow-up show, "Counting On." The couple even went to a mediation session with Jim Bob and Michelle Duggar.
During this time, Jill Duggar Dillard says her father sent her an email itemizing all of the money he had paid to support her over the past few years and urging her to stop asking him to pay her.
"Jill, when Mom and I pass on, you are set to receive 1/19th of everything we own that is set up in a trust for you kids. If you attack us, probably your inheritance will be lowered significantly," she writes that her father told her.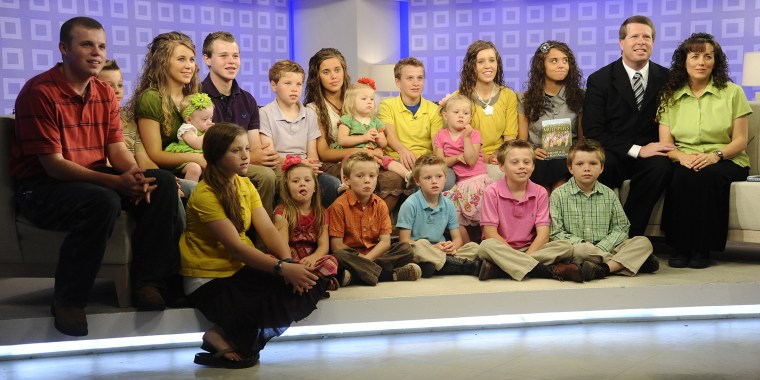 Jill says she was angry and hurt that her parents went to such lengths to protect Josh
After news broke that Josh Duggar had an Ashley Madison account, Jill Duggar Dillard says her mother called and said they were taking him to a Christian-run rehab center. Jim Bob Duggar also spoke about fending off paparazzi on the journey to the rehab center, all in an attempt to protect his son.
While looking back on the moment, Jill Duggar Dillard says she was hurt to hear that her parents put so much effort into shielding Josh Duggar from the paparazzi, while they asked her to publicly defend the family after it was revealed that Josh Duggar had molested her and her sisters.
"Though I love my parents and it made a lot of sense that they would want to protect and care for their child, I couldn't help but think about the lengths that Pops had gone to in order to guard Josh's privacy and keep him from being publicly humiliated. I mentioned this to Derick, and he said that he had noticed the same thing," she writes.
Jill believes she was raised in a 'cult'
While discussing her decision to enroll her eldest son Israel in public school, Jill Duggar Dillard also shared her views of the Institute in Basic Life Principles (a controversial, far-right Christian organization whose beliefs her family follows).
"Our decision to enroll Israel in public school represented a significant step on my own journey out from IBLP — an organization that I was finally able to see clearly," she writes. "It was a cult, thriving on a culture of fear and manipulation. Derick — who was a perfect example of how a Godly man can thrive in public school — helped challenge my thinking."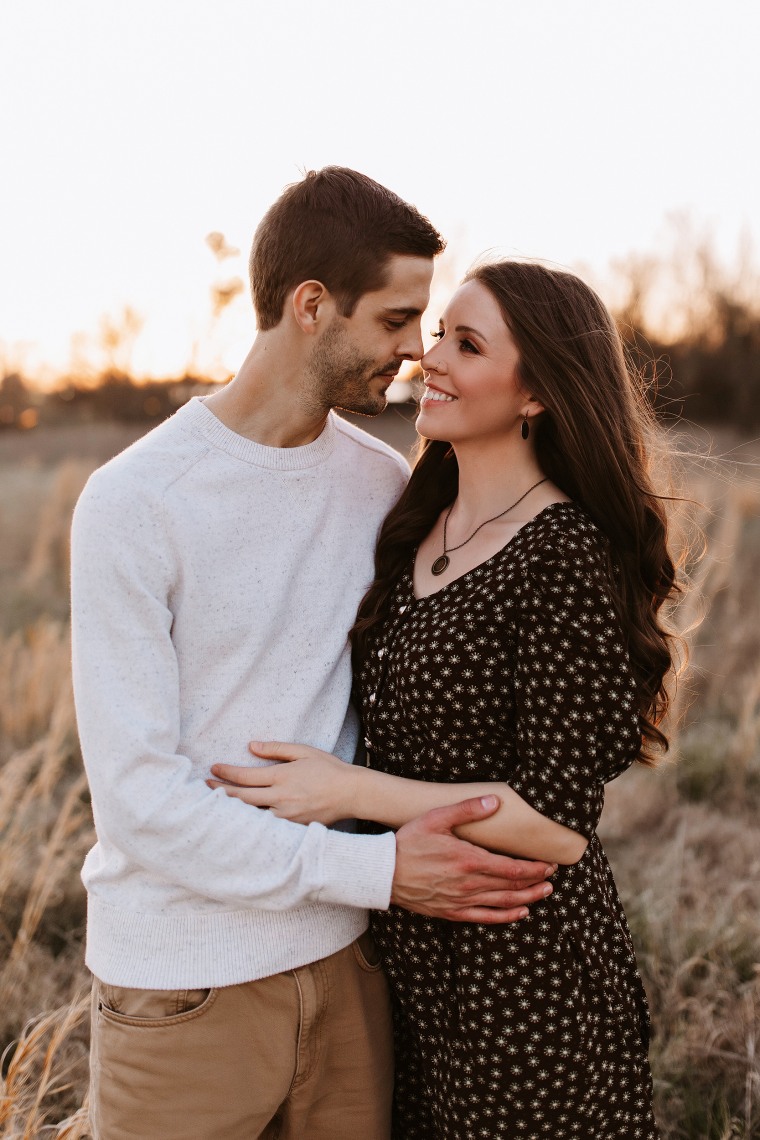 Jill says her father told her she was 'ruining her life' when she got her nose pierced
After getting married, Jill Duggar Dillard began to question some of her family's beliefs, including their opposition to body piercings and pants for women. After researching the Bible on her own time, she decided there was nothing wrong with either.
When Jill Duggar Dillard ran into her family at an amusement park one day, she was wearing leggings and she says her father confronted her later on, saying he was disappointed that she hadn't approached him first, like he says her sister, Jinger Duggar Vuolo, had done when she began wearing pants.
She recalls the encounter in the following book passage, quoting her recollection of what her father said: "'You know, Jinger called and talked with us about her decision before she started wearing pants.' The words stung. Even though she'd told me that they'd given her a hard time too, I felt like he was finding me guilty of a double sin―not just wearing pants, but failing to meet the standards Jinger had set when she told them."
When Jill Duggar Dillard announced that she'd decided to get her nose pierced, she says her father left her a voicemail begging her not to do it.
"He told me I was making a huge mistake. He begged me to think about how it was going to affect my little sisters. He said I was ruining my life," she writes.
Jill says her father tried to pit her and Derick against each other
When the Dillards were living in El Salvador doing missionary work, she says TLC asked them to return to the United States for a promotional shoot for "Counting On." They had already committed to staying for a certain amount of time, so they politely declined the request.
As pressure built from the network and her family, Jill Duggar Dillard says she felt increasingly stressed about her decision but stuck to her convictions.
One day, she says, Jim Bob Duggar called his daughter and asked her if her husband was influencing her decision.
"On all the other calls he'd tried to persuade us. Now he was trying to guilt us," she writes. "'Is this you or is this Derick who is being the problem here?' I'd never heard Pops say something like that before, and it pierced like a dagger to hear him try to pit us against each other like that. I was speechless. 'This isn't like you, Sweet Jilly Muffin. Is Derick behind this? Are you having problems financially? Are you depressed?'"
Jill says she and her son Samuel nearly died in childbirth
In Chapter Seven, titled "Dying. Inside and Out," Jill Duggar Dillard recaps the excruciating experience of giving birth to her second child, Samuel.
After 36 hours of labor, the reality star's doctor ordered an emergency C-section and Jill Duggar Dillard's uterus ruptured. She lost nearly half her total blood volume and had a transfusion. It would be days before she met her baby boy, because he was rushed off to a separate hospital with a "better NICU," she writes, after he had a stroke.
Doctors were concerned about lasting brain damage for Samuel and the newborn had to use oxygen for quite some time. But scans later showed that there was no permanent brain damage.
Jill says she was afraid to make friends for fear that they would expose family secrets
Fame often comes at a price, and that's something Jill Duggar Dillard says she learned while her family was filming their reality shows. Inevitably, stories get leaked to the press, and you have to wonder which member of your inner circle is responsible. This paranoia followed Jill Duggar Dillard for many years.
"It was hard to shake off that kind of suspicious mindset, and as I tried to make a new life for myself and build new friendships with people, I'd often wonder what their agenda was, or how likely they would be to sell anything I told them to the tabloids. Growing up Duggar had left me paranoid about people," she writes.
Jill says her father offered to send Derick to rehab ... for drinking one beer
As Jill Duggar Dillard and Derick Dillard began to form their own beliefs on matters such as clothing, piercings and more, they decided to try alcohol, something forbidden in her family growing up. When they posted a photo of themselves at dinner with a piña colada next to Jill Duggar Dillard, Jim Bob Duggar didn't make any negative comments.
However, when the patriarch of the Duggar family heard that Derick was drinking a beer, he confronted the couple.
"Pops had made contact soon after and offered to send Derick to the same rehab facility Josh had been to, in the hope of curing Derick's clearly raging alcoholism. Since he'd never been drunk or ever had more than two beers in any one sitting, Derick declined," she writes.
Jill says her father snuck into the hospital to get a photo of her second son
Following the birth of her second son, Samuel, hospital protocol allowed for only a few visitors. Jill Duggar Dillard notes that her father wasn't on this list, but he still showed up to the hospital one day and ran into Derick.
When Jim Bob Duggar held out his phone to his son-in-law and said a lot of people were asking about the newborn, Derick Dillard noticed a text from one of his father-in-law's colleagues that read, "Get me a picture of that baby!"
"Derick was fuming. He took out his own phone and messaged (the colleague) soon after. 'Please do not ask other people for pictures of my children. It makes me uncomfortable. Thank you.' (The colleague) responded five minutes later. 'I haven't asked anyone for pictures of your children. I have no idea what you're talking about,'" she writes.