Jenna Bush Hager wouldn't mind expanding her family, but her husband, Henry Hager, isn't sold on the idea.
While talking about her son Hal's recent 4th birthday party to Sheinelle Jones, Jenna let it slip that she would be open to having a fourth child. In addition to Hal, Jenna and Henry also have two daughters: Mila, 10, and Poppy, 7.
When Sheinelle remarked that she couldn't believe that Hal is already 4, Jenna replied: "I know. It's sort of time for me to have another baby."
"Is it time?" Sheinelle asked.
Hesitantly, Jenna said, "Yeah, but..."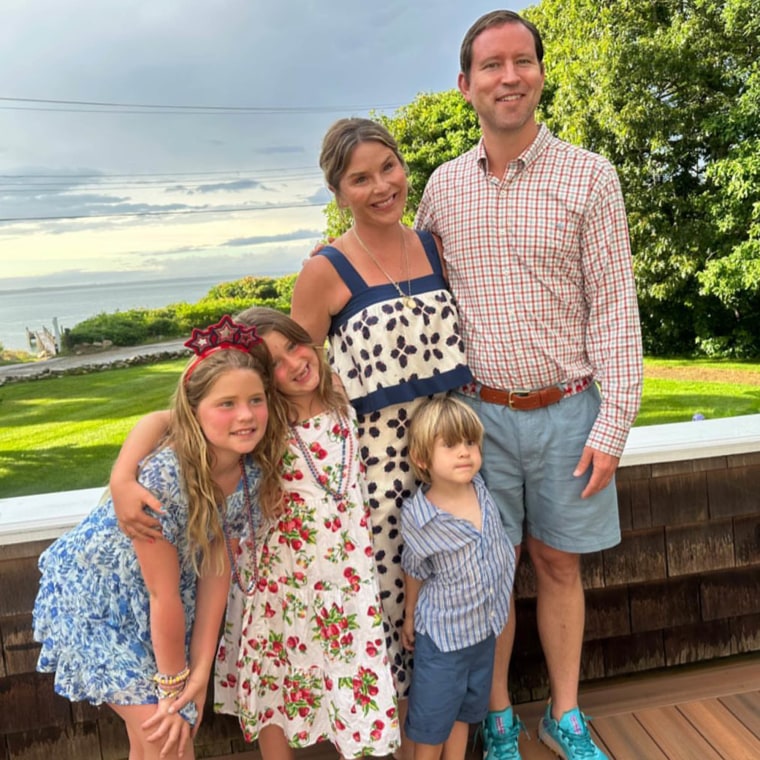 Sheinelle's curiosity was piqued as she asked Jenna if she truly wants another child, saying, "Can we announce it now?"
"Well I'm not (pregnant)," Jenna said, gesturing at her stomach.
Sheinelle playfully pressed the subject and said, "Not now, but I'm saying, do you think you'd (want to have another)?"
"I'd like to have another baby, but no..." Jenna said. "You're going too far." 
"I'm not going too far. Anytime you talk to a woman and she's (noncommittal about having another child), it's happening," Sheinelle said.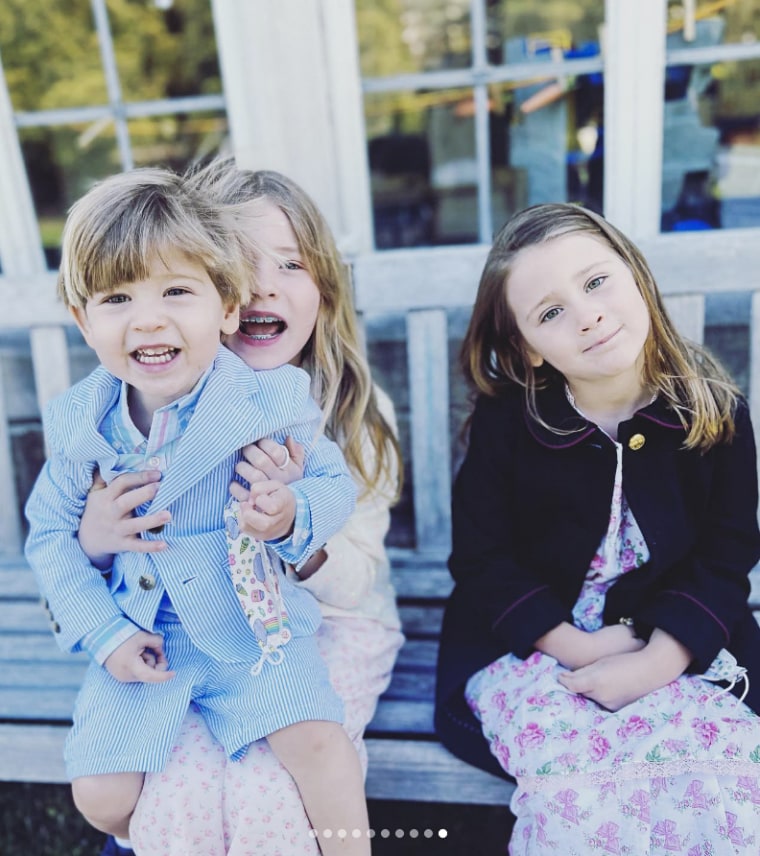 As much as she's thought about having a fourth child, Jenna made it clear that it's not likely in the cards for her family.
"No, no, no, we're not. We're not. Henry put his foot down. He says we have three healthy babies. I'm 41 (and) I had a little health stuff (while pregnant) with Hal," she explained.
Still, Sheinelle was pretty sure that Henry could be convinced to expand their family.
"If you haven't met Henry, he is so darn cool ... You know how much I love your husband. I just think he's the nicest guy," she said. 
"I know, he loves you too," Jenna replied.
Sheinelle explained that she thinks Henry could be convinced.
Jenna could see her point and said, "Well, I do feel like women usually have the advantage in that area."
Jenna then explained that based on the age differences between her children, she is technically due for a new baby.
"I'm right about the time I should be having (another), like I should be having a baby right now, right this moment," she joked.
"You should just go home and I'll hold it down (here)," Sheinelle said.
"No, no having it, actually having it," Jenna clarified.
"Well we're a little late but we can catch up. So this is what you do: You go on a solitary vacation, get clear and then come back and get busy," Sheinelle recommended.
Jenna finished Sheinelle's thought, adding, "And talk my husband into it."
"I'm kidding. I mean, I'm not but I'm kidding. I love babies," Sheinelle said.