Hugh Jackman shared a rare photo of himself and his sister Zoe, and fans can't get over the resemblance.
"Wolverine and Wolverina," one person commented on Jackman's Instagram post.
Added another, "She looks just like you or you look just like her."
In the selfie, Jackman, 55, has his arm around his sibling, and both are beaming. 
"I am so grateful for my sister Zoe," Jackman captioned the sweet picture.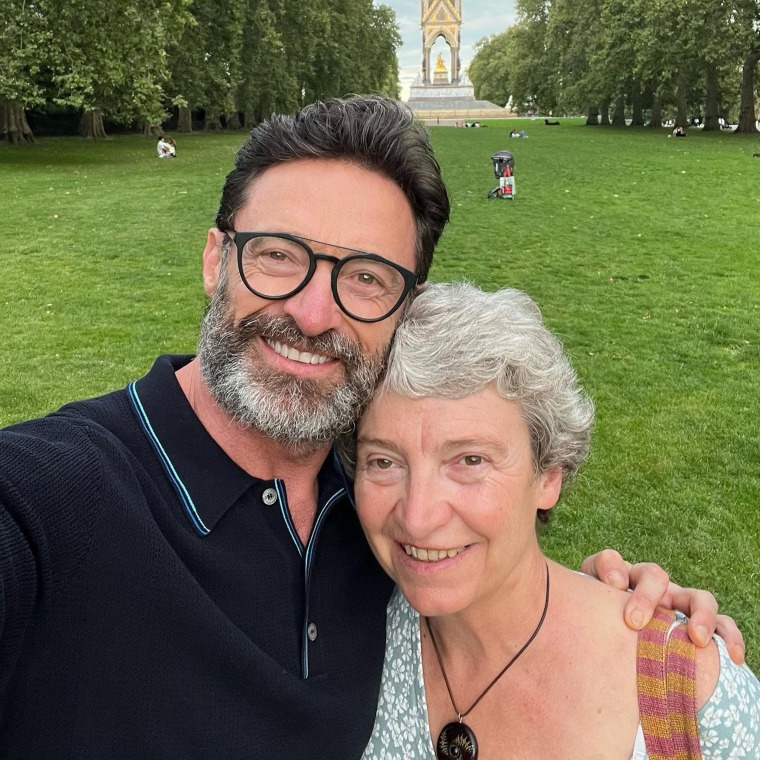 The two spent much of their childhood separated. The actor was 8 when his parents, Christopher Jackman and Grace McNeil, divorced. Jackman remained in Australia with his father and two brothers, Ian and and Ralph, while his mother moved to England with Jackman's sisters, Zoe and Sonya. 
In 2012, Jackman opened up on "60 Minutes Australia" about the last time he saw his mom in their family home. She waved goodbye as he headed off to school. When he returned, she wasn't there.
"The next day there was a telegram from England, Mom was there. And then that was it," he recalled. "I don't think she thought for a second it would be forever. I think she thought it was, 'I just need to get away, and I'll come back.' Dad used to pray every night that mom would come back." 
Jackman described the experience as "traumatic" while speaking with Who magazine in 2018. 
"I thought she was going to come back. And then it sort of dragged on and on," he told the Australian publication.
Jackman revealed in 2022 that he was in therapy to help cope with unresolved trauma. 
"It's helping me to be more relational with the people I love in my life, and really understanding and living in their shoes and being clear to be able to see them," he said, according to Who magazine.
Jackman and his mother have mended their relationship, and in 2021, he shared a photo of them enjoying quality time together.
The Oscar winner and his wife of 27 years, Deborra-Lee Furness, share children Oscar, 23 and Ava, 18. In 2012, he explained that becoming a parent helped him understand the type of pressures his mother was under. According to Jackman, she was struggling with postpartum depression and lacked support.
"I think having kids of your own just adds another level of empathy and understanding," he told Australian Women's Weekly. "And there comes a certain point in life when you have to stop blaming other people for how you feel or the misfortunes in your life."