Two grandmothers' ecstatic reaction to their children's pregnancy news is going viral, and the two nonnas in the video are "all about it."
Lina Siciliano, 36, was 9 weeks pregnant with her first child when she decided to break the news to her mom, Serafina, and her mother-in-law, Connie, in May, 2019.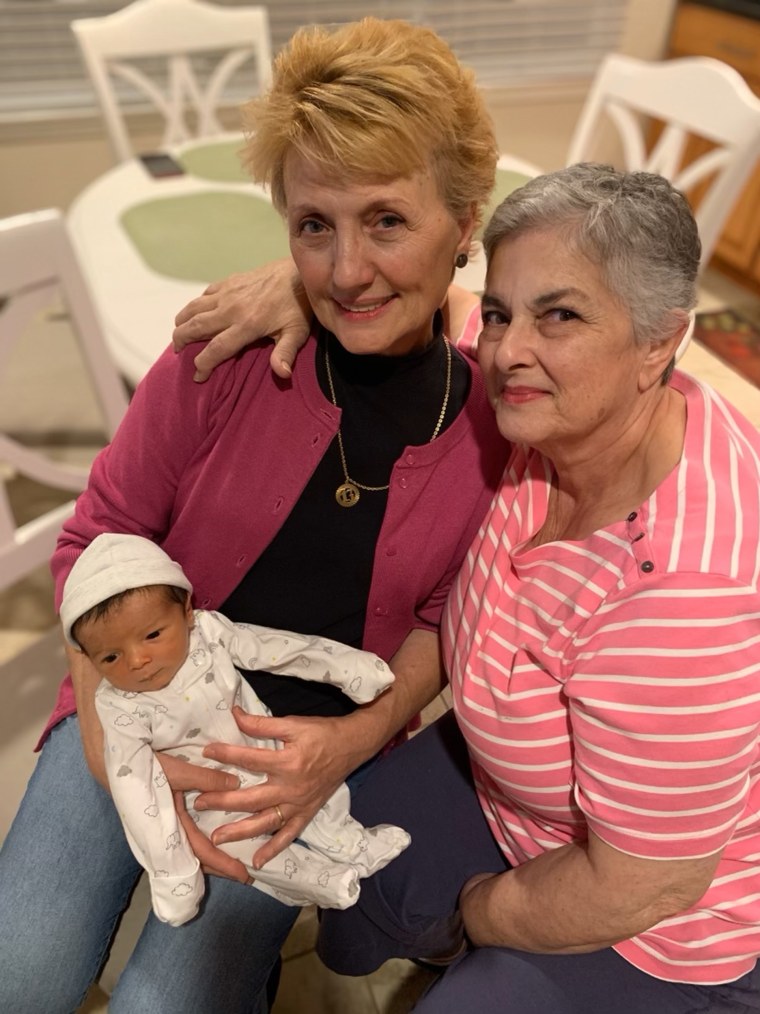 Both Siciliano and her husband are the youngest in their families, so she says she knew the moms' reaction would be memorable.
"It was their babies having babies," Siciliano, who lives in New Jersey, tells TODAY.com. In order to capture that memorable moment, Siciliano decided to film the reveal on her phone.
"I definitely thought that they would get up and maybe hug me and my husband and congratulate us," she adds. "But their reaction was overwhelming to the point where I was shocked. I felt like I was the one being surprised!"
In the video ... well, you just have to watch it. The grandmothers are sitting on a living room couch as they accept framed pictures of an ultrasound. Once Connie, Siciliano's mother-in-law, realizes what she is looking at, the pair let their children — and possibly the neighborhood and outer reaches of the galaxy — know just how excited they are.
"Are you f****** kidding? Are you kidding?" Connie asks in the video. "She's pregnant!"
The grandmothers then scream and yell as they throw their arms up in the air and their bodies into the back of the couch. They then embrace each other before Connie stops to ask, "How many?"
"It's very early," Siciliano can be heard saying on camera. "I'm only, I'm going to be 9 weeks."
The grandmothers then erupt into another boisterous round of screams, hugging and kissing each other as they celebrate the family's new arrival. 
"Oh, I got to get another job!" Connie exclaimed, before Serafina gets up to embrace her daughter and the video ends.
"The best thing is they're not acting," Siciliano says of her mother and mother-in-law's reaction. "It's so organic and hysterical."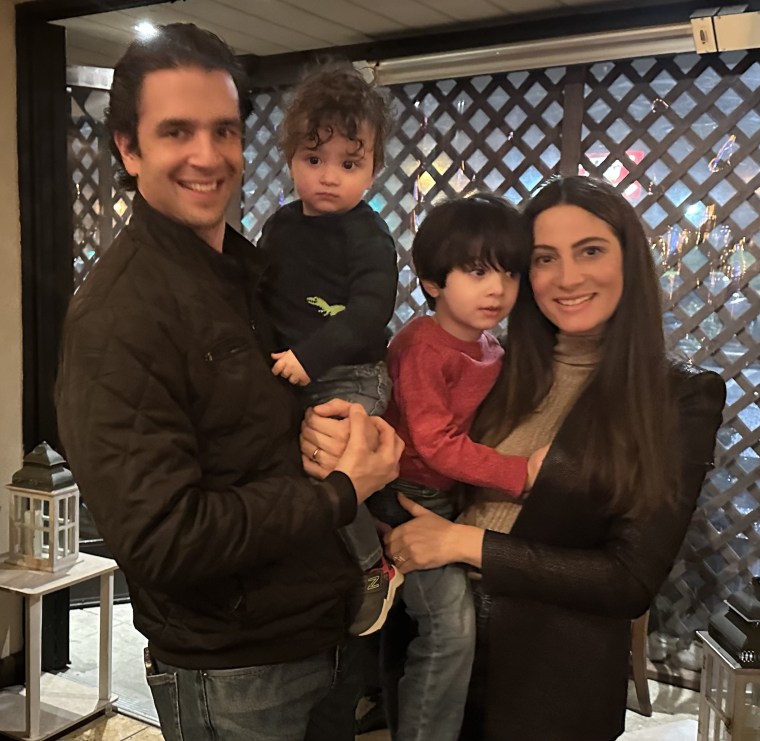 Siciliano posted the throwback video to TikTok on Feb. 8. In just three days, the grandmothers' reaction was viewed over 58,000 times.
"My favorite thing is just the reactions of everyone viewing it," Siciliano says. "(The video) is totally relatable but also... oh my god," adding that the grandmothers "are very aware" of the public's reaction to their excitement and are "all about it."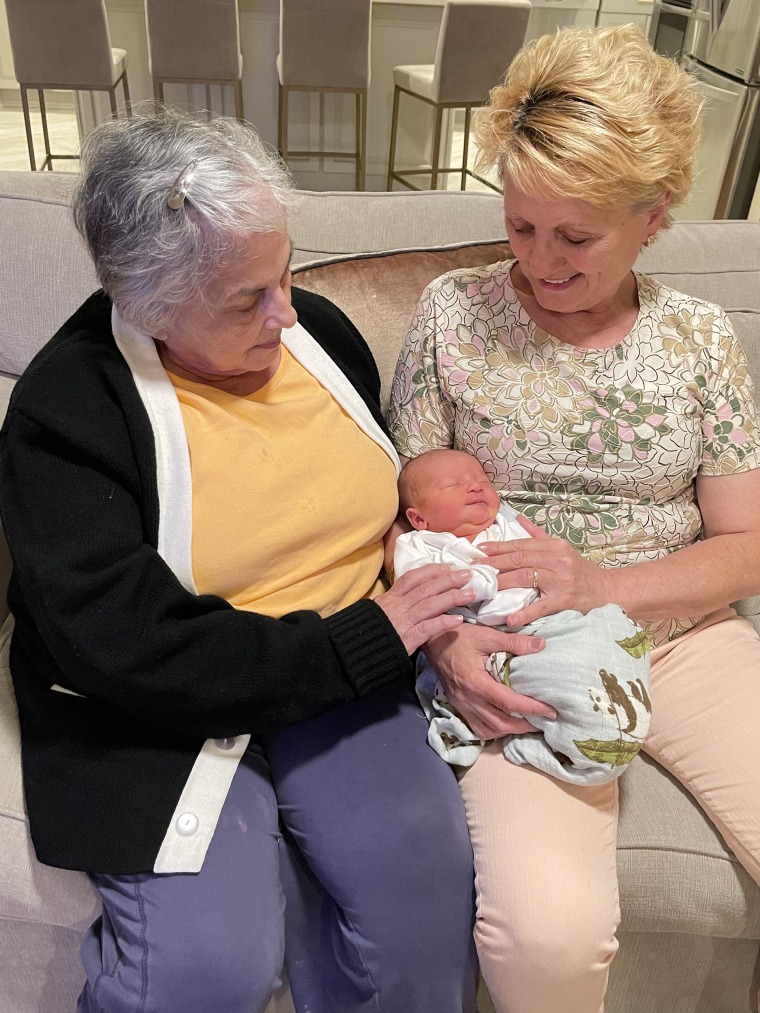 Today, Siciliano is mom to 3-year-old Christian and 18-month-old Enzo. Both Serafina and Connie were in the labor and delivery room when Christian was born.
"I wanted them in the room because we're just very close," Siciliano explains. "I lost my dad a couple years ago and my husband lost his dad a couple years ago. They're just part of our family." 
Since then, Siciliano says both grandmothers play active roles in her children's lives, adding that Connie never did get that second job, "unless you count her babysitting."
"Connie watches Christian two days a week, then my mom actually comes over religiously — I'm not even kidding you, she's not missed a day since Christian was born — every single weekend," Siciliano adds.
At one point Siciliano and her husband even offered to put Christian in day care for an extra day. Connie's response? "Absolutely not," Siciliano says.
"Every time my son, Christian, leaves Connie's house he has a new toy, new snacks, new whatever," she adds. "Every time my mom comes over on the weekend, she has a bag full of a million things."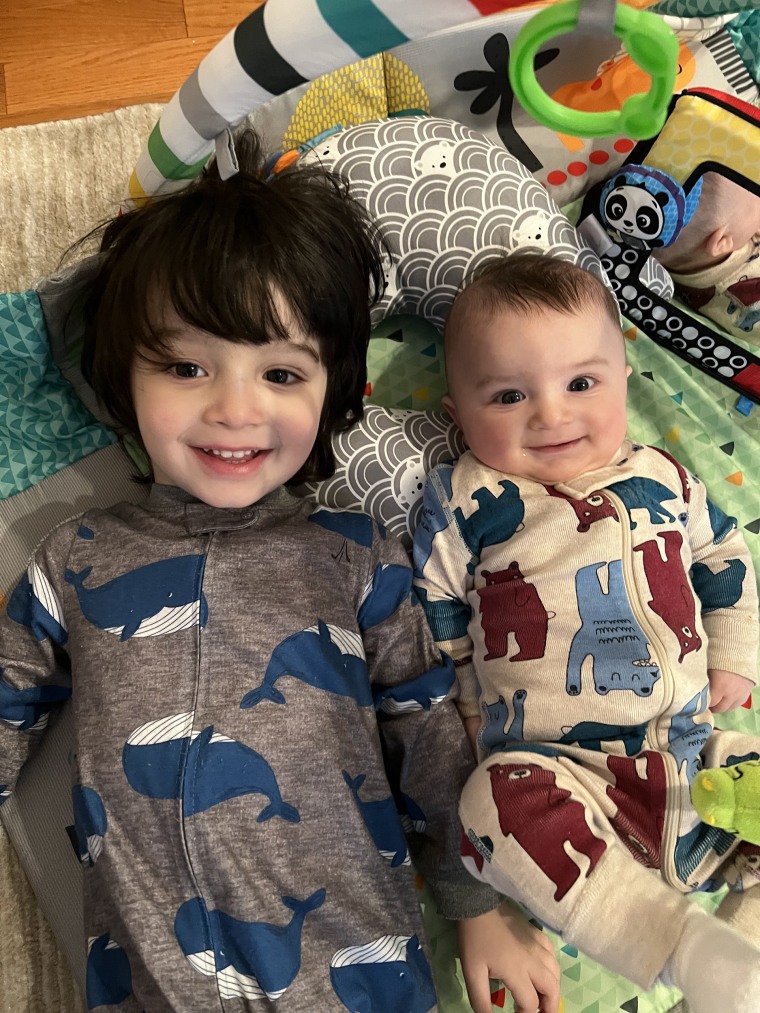 Despite the downside of her house being a "mess" because the grandmothers allow their grandchildren to do "anything that they want," Siciliano says it's been beautiful to watch her mother and mother-in-law care for her sons.
"Both of our moms don't have their husbands, they don't have anybody at home, so being able to spend time with the family, especially their grandkids, is a fulfillment," Siciliano says. "It's beautiful. It's adorable. And it's the best when we ask them to watch the boys together, because they entertain each other while having their grandkids."
Related video: