Dwyane Wade, 41, and Gabrielle Union, 50, shared an Instagram carousel featuring Zaya Wade, 15, as she headed out for her winter formal.
For her big day, Zaya was dressed to the nines in an embellished sequined gown by Rodarte, and wore her hair in soft curls.
"Winter Formal. Supporting each other for life's big moments is key," the beginning of the post shared on both Wade and Union's pages read. "All the nerves, all the anxiety, all the fear… With loved ones by your side, no matter the challenge, we 10 toes down. Always."
Zaya posed with her father, half-sister Kaavia James and Union, who became her stepmother in 2014.
A video included in the post showed Zaya as she ascended a set of stairs. Following behind her, Union playfully sang "There She Is, Miss America."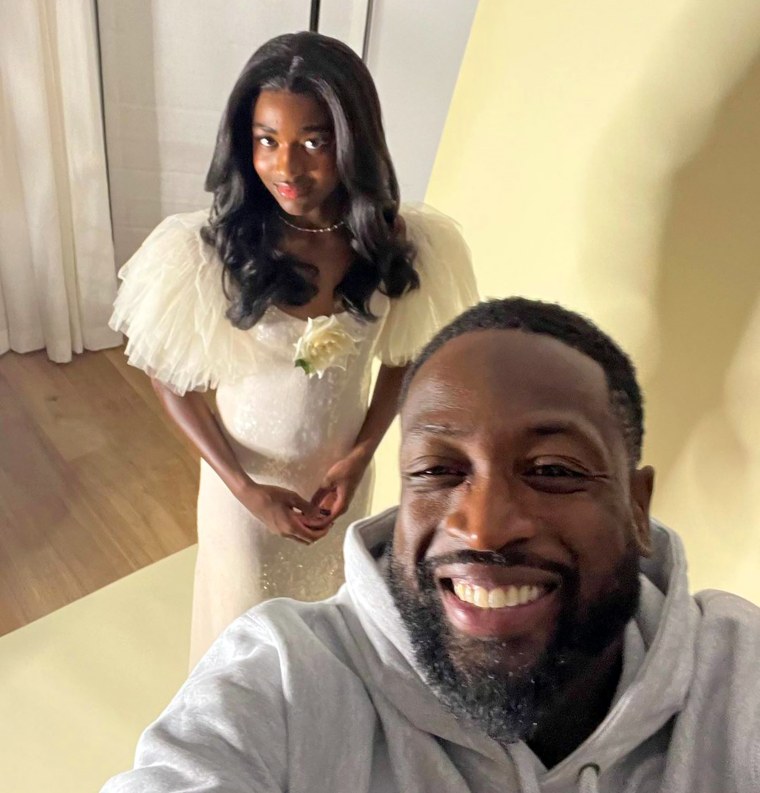 Another video in the post showed Zaya posing before a backdrop while both a professional photographer and her father snapped photos.
Kaavia could also be seen in the video having an inspired moment at the piano.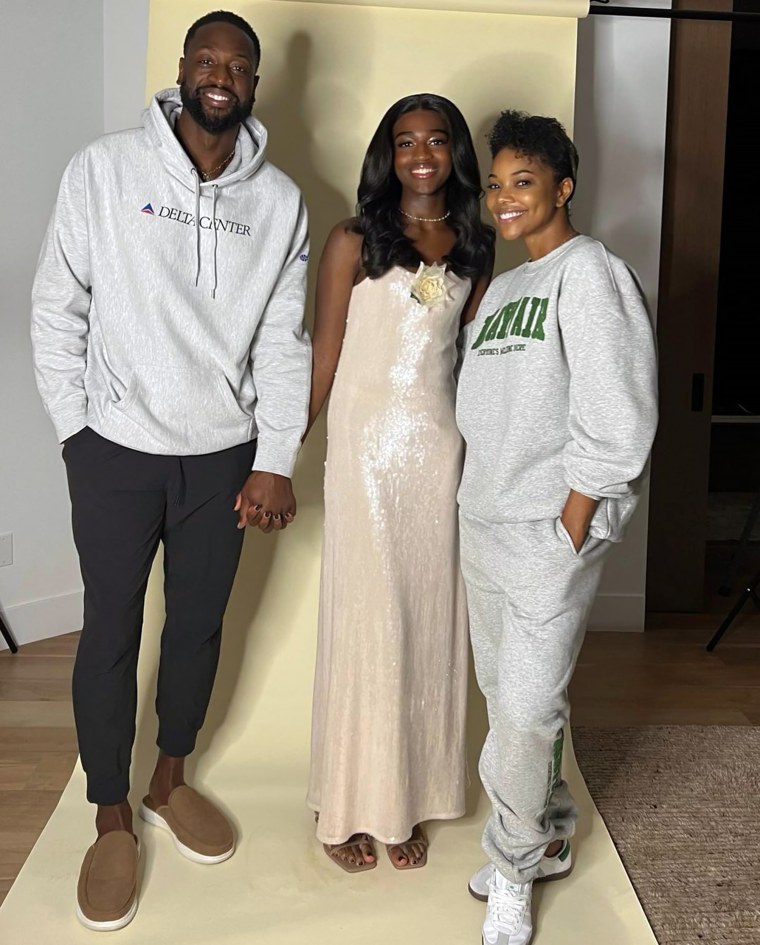 It's not the first time Zaya has sported a glammed-up look. In Sept. 2022, she posed for a series of elegant portraits to debut a new and longer hairstyle.
"Dreams become reality," she captioned the post, which Wade and Union replied to with support.
"A vision," Union wrote at the time.
Wade and Union have been quick to shower their daughter with support and love online, particularly since she came out as transgender in 2019.
"First of all, you want to talk about strength and courage? My 12-year-old has way more than I have," Wade said during an episode of the "All the Smoke" podcast. "You can learn something from your kids."
"In our household, man, that's all we talk about. We talk about making sure our kids are seen by each of us, me and my wife. We talk about making sure our kids understand the power in their voice."
Related video: