Amanda Kloots, the wife of Broadway actor Nick Cordero, who died of complications from the coronavirus in July 2020, announced that her late husband's mother also has died.
Kloots announced the death of her mother-in-law, Lesley Cordero, on Instagram.
"My heart is broken," she wrote in part, adding that she and Lesley had gotten "very close" during her late husband's illness. "We were soldiers going to battle every day, fighting for the man we loved. We traded hours at the hospital and comforted each others tears at night.
"She was a powerhouse, a woman of great strength and great advice. She was a huge help to me as a fellow widow, understanding how to navigate this new life."
Kloots wrote that her late husband and mother-in-law had been very close and it was one of the things that first drew her to Nick.
"This one is hard for me. I don't know how to make sense of it, there actually isn't a way. It is not fair," she wrote. "This is when I absolutely hate death, loss and grief. My heart goes out to the Cordero family, literally the strongest family I know."
Kloots and Nick Cordero tied the knot in 2017 and eventually welcomed a son, Elvis, who is now 3.
Nick Cordero died after a long hospitalization after he contracted COVID-19. Kloots said at the time that her husband's lungs were "severely damaged" after getting sick. At one point, his right leg had to be amputated due to blood clots. After three months fighting the disease — with his story capturing hearts and headlines around the world — Nick Cordero died at age 41 in July 2020.
In the years since, Kloots has stayed in the spotlight. She became a host on "The View" and recently starred in a Paramount+ holiday film, "Fit for Christmas."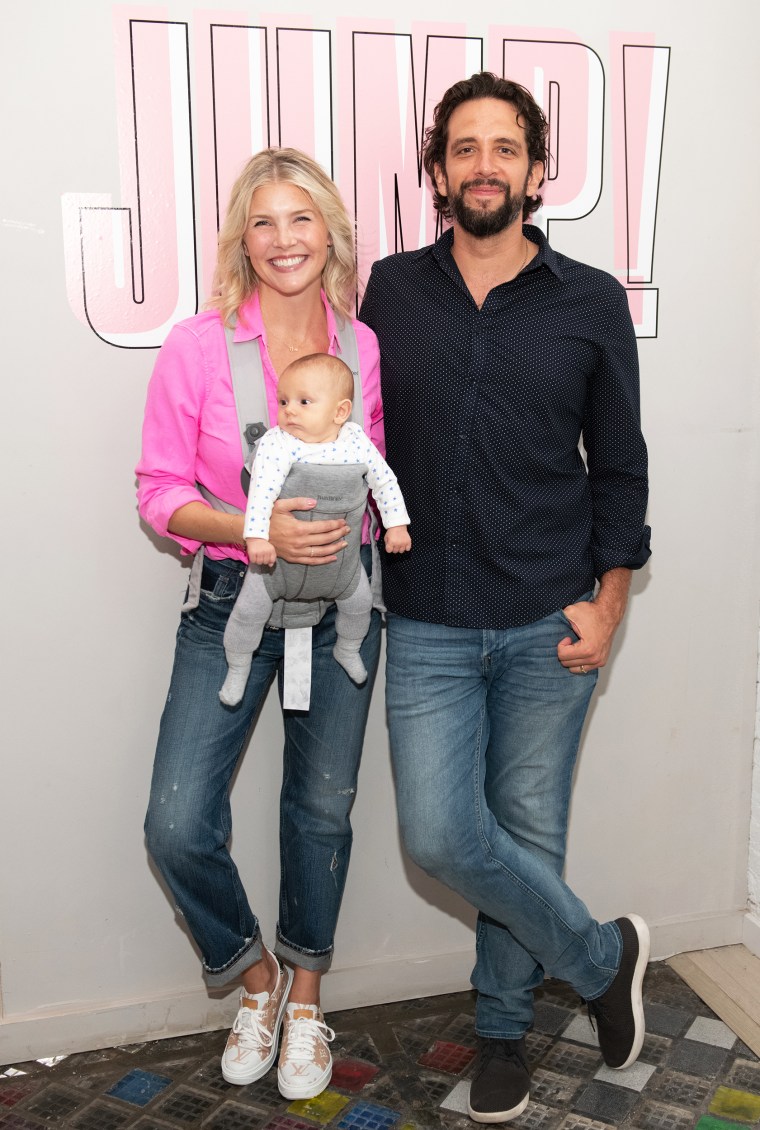 In her post on Jan. 13, Kloots wrote that she will miss her mother-in-law "tremendously" and she hopes that Lesley is with her son and late husband, Eduardo, "wrapped in their arms" and finally "at peace."
"What you dealt with the last 6 years of your life was insurmountable but you still got up every day and kept living," Kloots concluded. "You showed us all what courage looks like. You truly did Live Your Life. You were the definition of resilience.
"Thank you for loving me, taking me in as your daughter. Thank you for loving Elvis and being the best grandma. Rest in peace mom. I'll love you forever."
Related video: