The Anchorage Police Department is proving they will do whatever it takes to bring home the bacon.
On Feb. 13, officers responded to a call from concerned community members who spotted a pig on the side of the road who "looked cold."
Nolan Boedigheimer, 30, was on his way to work with his dog around 7 a.m. when he spotted something in the road.
"My dog started barking and I thought, 'That's a big dog'," Boedigheimer tells TODAY.com. "I came around the corner and there was a pig just standing there eating snow."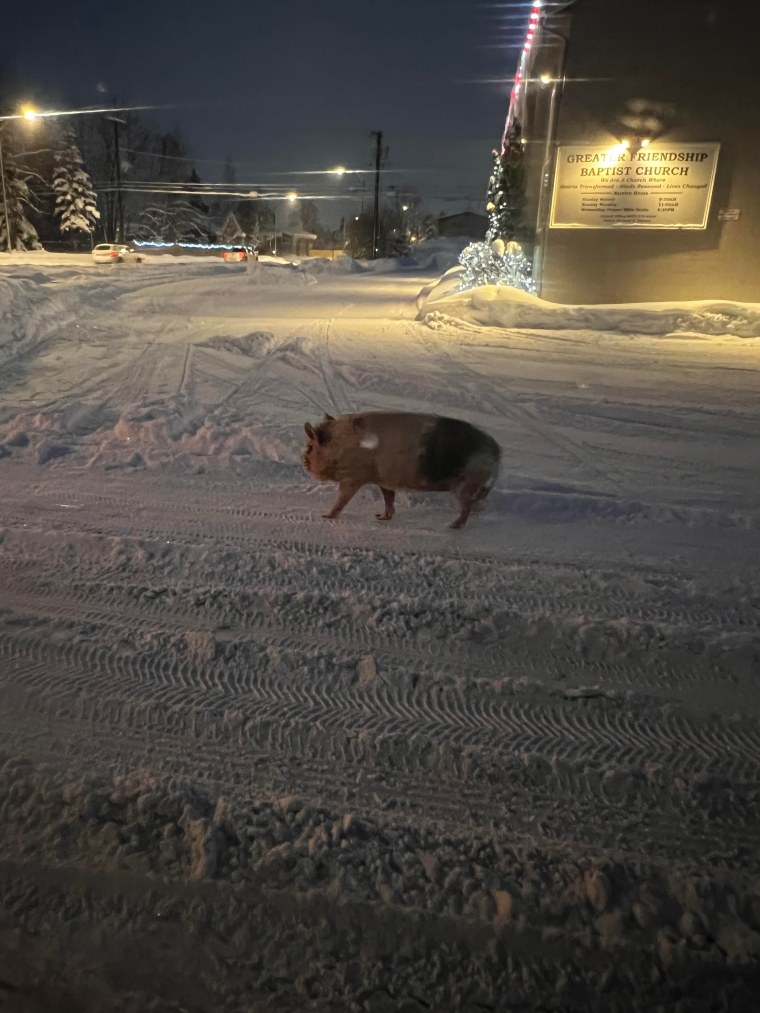 Boedigheimer took a few photos and shared them to Facebook in hopes the pig would find his way home with a little digital help.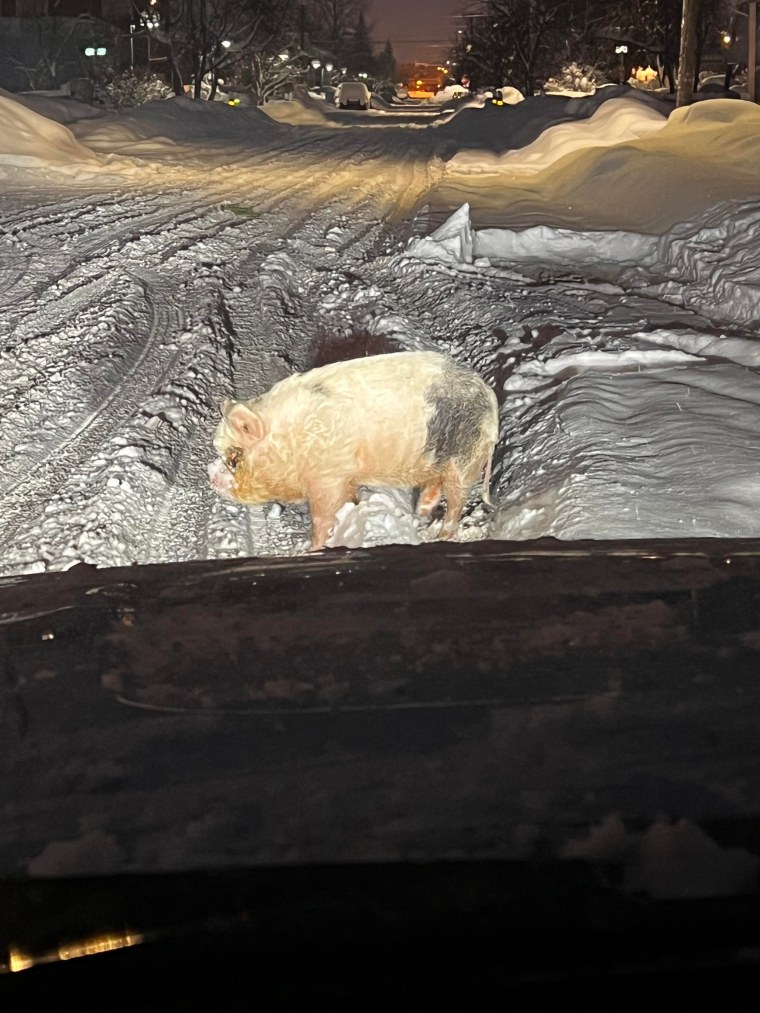 The post racked up more than 100 shares and Boedigheimer also alerted Alaska Potbelly Pig Rescue, but no one claimed the lost pig.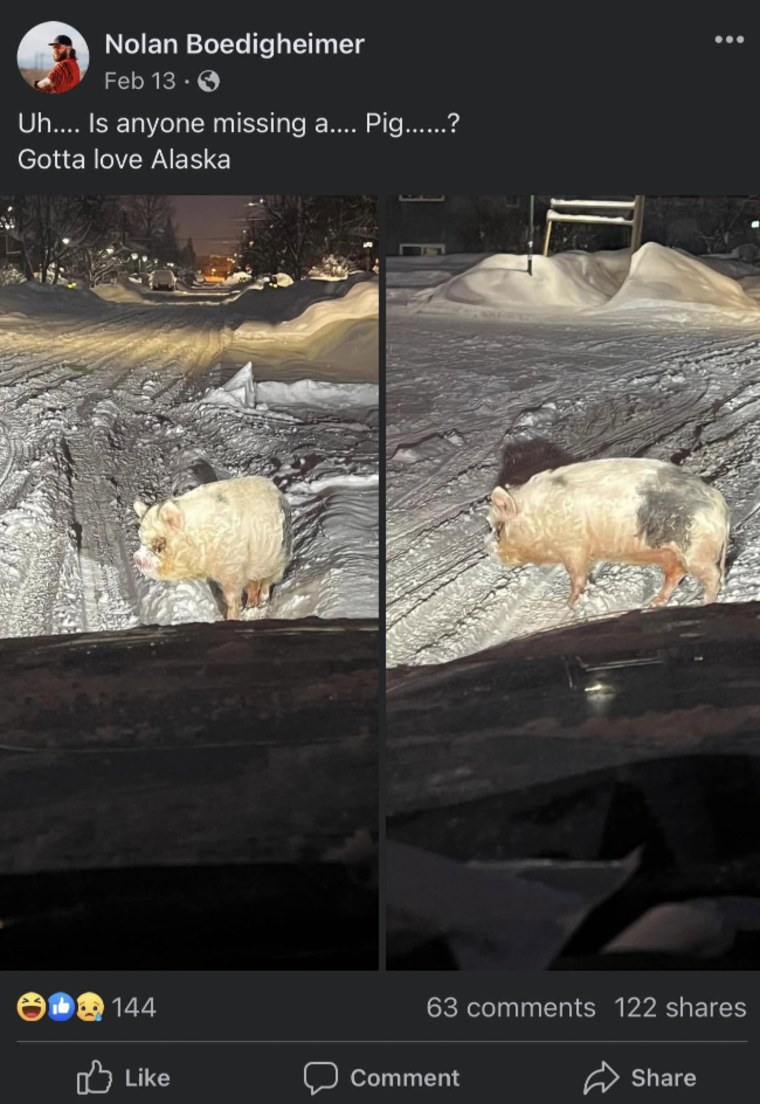 Later that day, Anchorage Police Department sent a cruiser to pick up the sauntering swine.
"We're all familiar with refrigerated bacon, we just never thought we'd respond to a call for service related to that topic," a post from the police department read.
Anchorage PD reported the pig is named Elvis. Elvis Pigsley.
"As it turns out, the portly dude was quite friendly," the post, featuring a photo of Elvis smiling in the backseat, read. "You'll be happy to know he has been reunited with his family and all is well."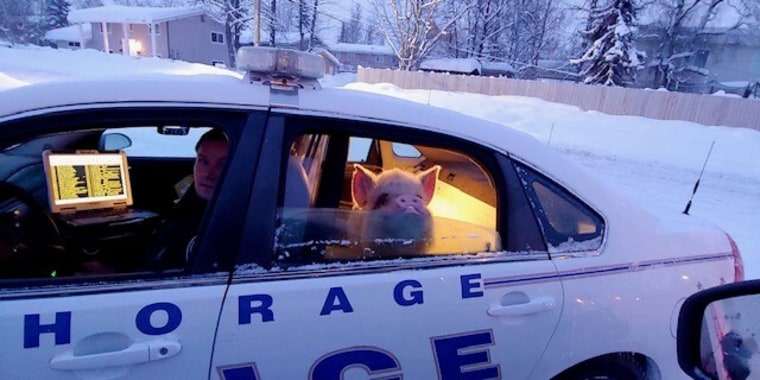 Apparently, this isn't the first time Elvis has gone on an adventure.
"He is an escape artist and well known in the neighborhood," Elvis' owner, Angela Mullen-Herrera, tells TODAY.com. "He loves people and snacks and if he feels like going out to find people with snacks, nothing will stop him."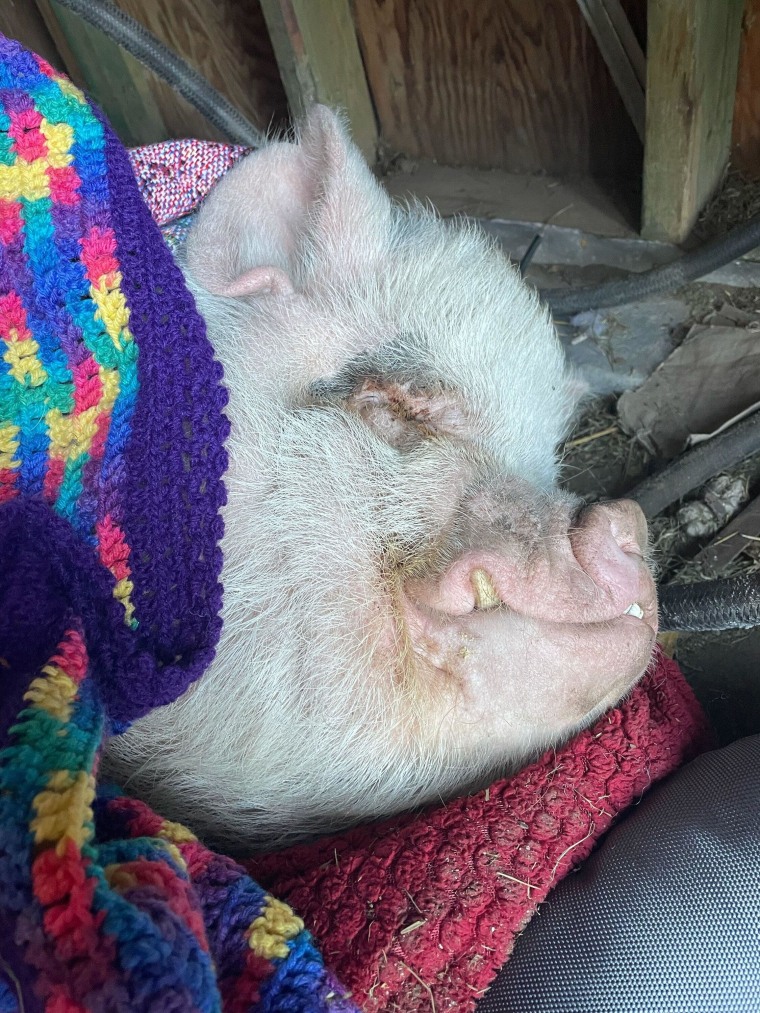 But this time, Elvis, 4, pushed the envelope.
"He usually doesn't get too far, but has wandered further than I am comfortable with considering he lives on a very busy road," Mullen-Herrera says, adding she's leaned on Alaska Potbelly Pig Rescue to help house Elvis more safely the next time he decides it's time for an adventure.
Mullen-Herrera says she didn't expect Elvis' latest quest to get so much attention and noted that the police officers were friendly and understanding.
"Getting him in the back of that car was probably a very hard task so the fact that they were able and willing to do that was really cool and shows how dedicated they are to keeping not just the public but the animals in the community safe," she says. "And I'm sure Elvis was happy to warm up in the cruiser and experience something new. They gave him lots of fruit and veggies."
Related video: