Al Roker is one proud dad and grandpa-to-be!
The TODAY weatherman celebrated the wedding anniversary of his daughter, Courtney Roker Laga, as she and her husband, Wesley Laga, prepare to welcome their first child.
"2 years ago today, these two tied the knot," Al captioned a sweet Instagram post on June 4. "Today we celebrated their about to be here baby girl. So excited."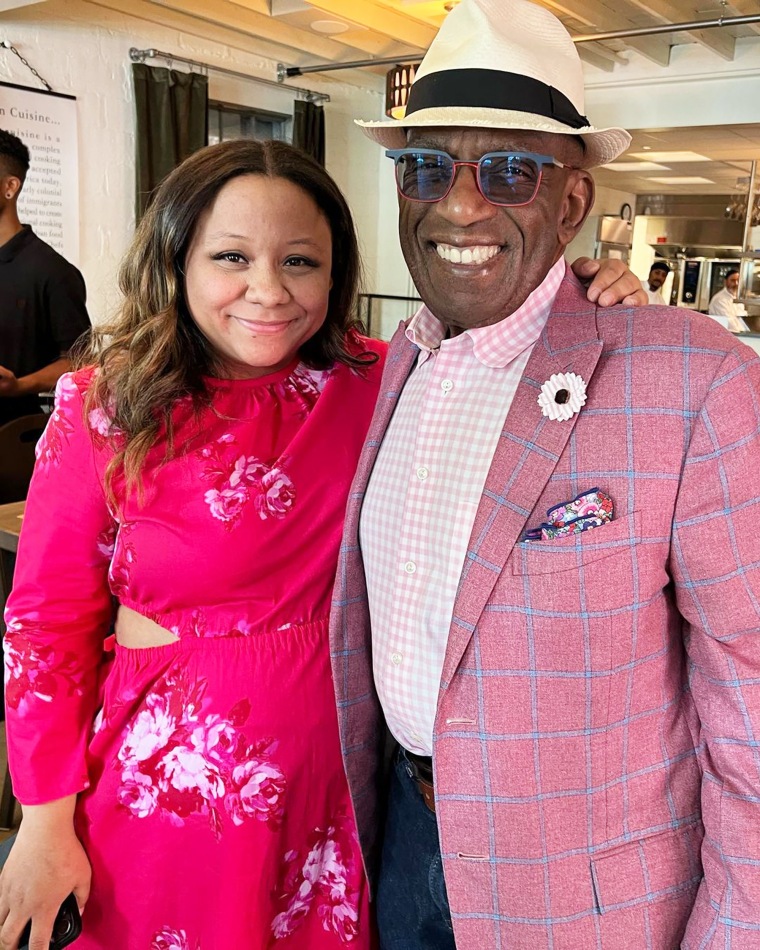 Al shared a wedding photo of the happy couple, as well as a more recent dad-and-daughter pic.
Courtney and Wes revealed in March that they are expecting their first baby.
Al was over the moon, celebrating the joyful news with his 3rd hour of TODAY co-hosts on March 15.
"For this grandchild, I'm going to be the best grandpa ever because I'm going to do whatever I can to spoil this kid," he said.
He also revealed what he would like to be called by his future grandchild, who he said is due in July.
"I think in honor of my dad I'm going to try to go for Pop-Pop," he said.
Al shares Courtney, who works as a recipe developer and culinary content creator, with ex-wife Alice Bell. He also has shares a daughter, Leila, 24, and a son, Nick, 20, with wife Deborah Roberts.
Roberts also posted a sweet message on June 4 about Courtney's wedding anniversary and soon-to-arrive little one.
"Happy anniversary dear Courtney and Wes," she wrote on Instagram. "Two years ago, we were toasting your union. Now we celebrate the pending arrival of your first child. What a beautiful day. So thrilled for you both."