At 2 years old, Journey Castillo has already visited 50 U.S. national parks — and counting.
Valerie and Eric Castillo of San Antonio were passionate hikers long before welcoming their daughter Journey in 2020.
"During pregnancy, it became more of a challenge to hike in majestic places — especially when COVID hit — but I didn't want to give it up," Valerie tells TODAY.com. With her doctor's support, the couple continued their favorite activity until one week before Valerie gave birth.
"Two days after the delivery, we rented an SUV and drove to Pikes Peak in Colorado," she says. "We figured fresh air would boost her spirit and development ... or that our newborn would sleep through most of it."
The family's next hiking trip was the Grand Canyon. "We realized the difference between local, state and national parks and it became a goal to visit each one," says Valerie. "We had visited 20 parks by the time Journey was 10 months old."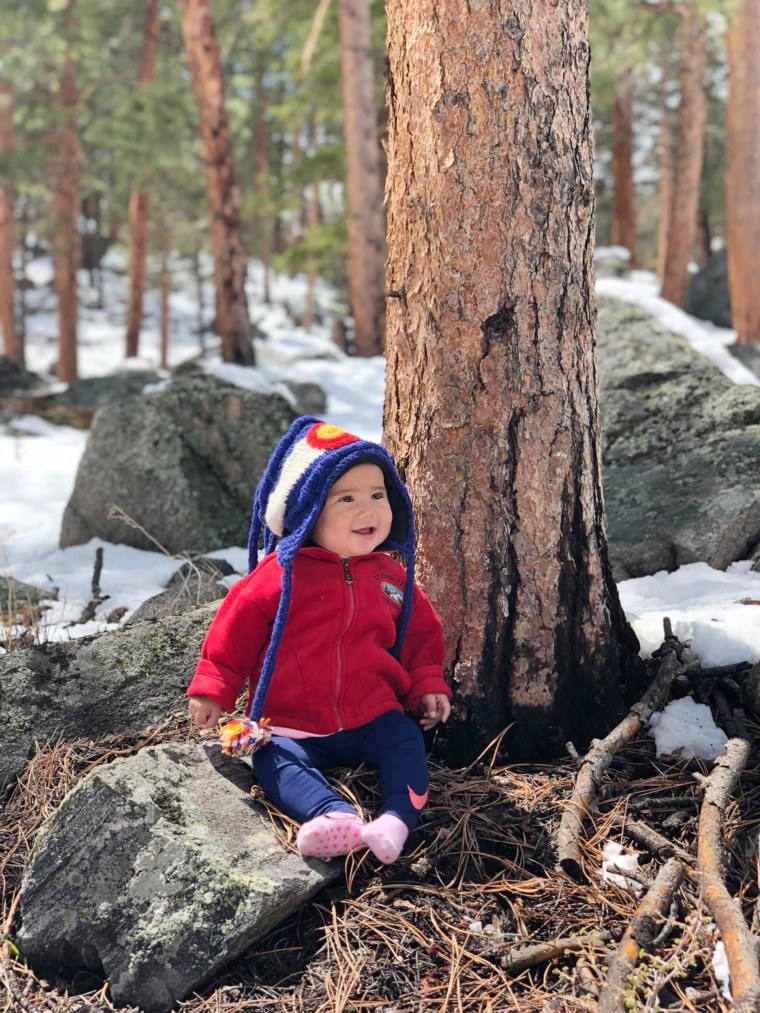 Their adventures are archived on their website, Journey Go Explore, and Instagram account. So far, Journey and her parents have visited 50 of 63 national parks in the U.S. The Castillos plan to hit the last park by Journey's third birthday in September 2023.
"Things will settle down before Journey starts school," says Valerie. "For now, we want to prepare her for life when her senses are developing and when she learns the fastest."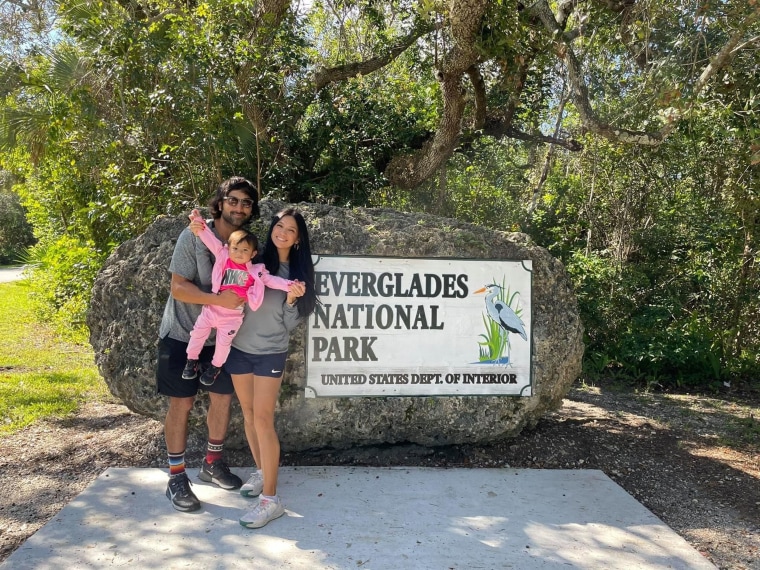 Valerie and Eric own a tree removal and preservation business in San Antonio, and they periodically return home to work or refuel. On the road, they frequently stay in hotels or Airbnbs and occasionally camp or rent an RV. They say they choose destinations somewhat at random, depending on flight deals.
Affording their lifestyle is "sacrifice," says Valerie, adding that they can afford trips by cutting out things like movies and restaurants.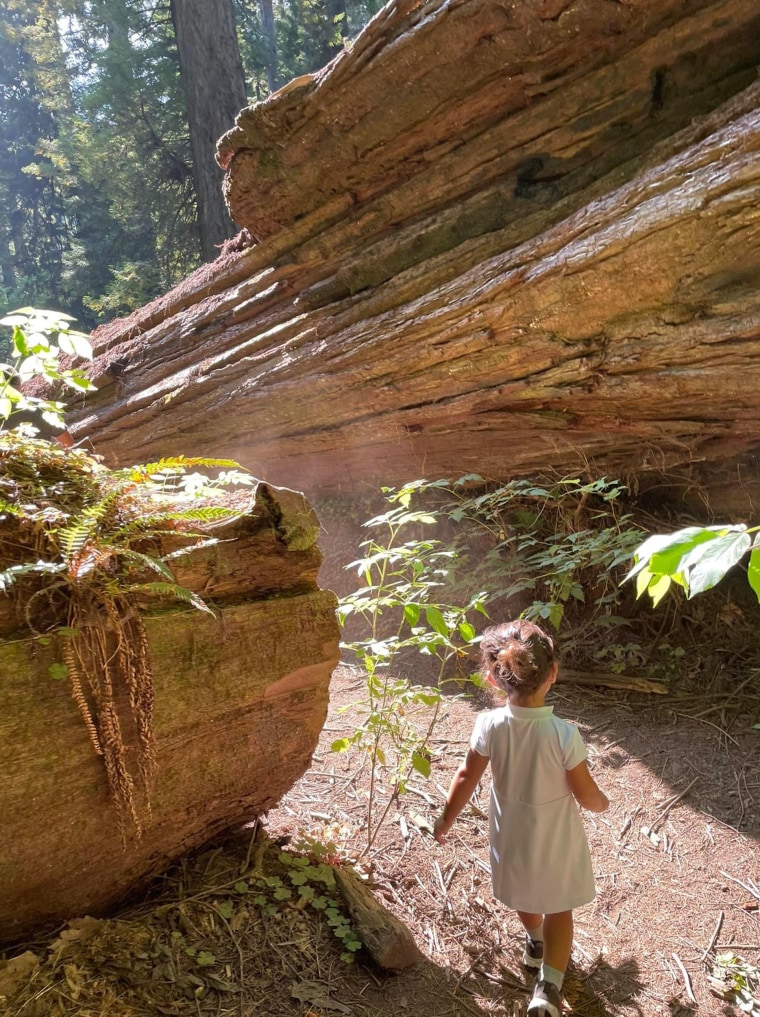 The family have 13 national parks left on their itinerary, in Hawaii, Alaska, American Samoa, Montana and Michigan.
Their challenges include packing enough activities to entertain Journey and managing her digestive issues, which they try to do by moving as much as possible, even running around a local school football field in the evenings sometimes.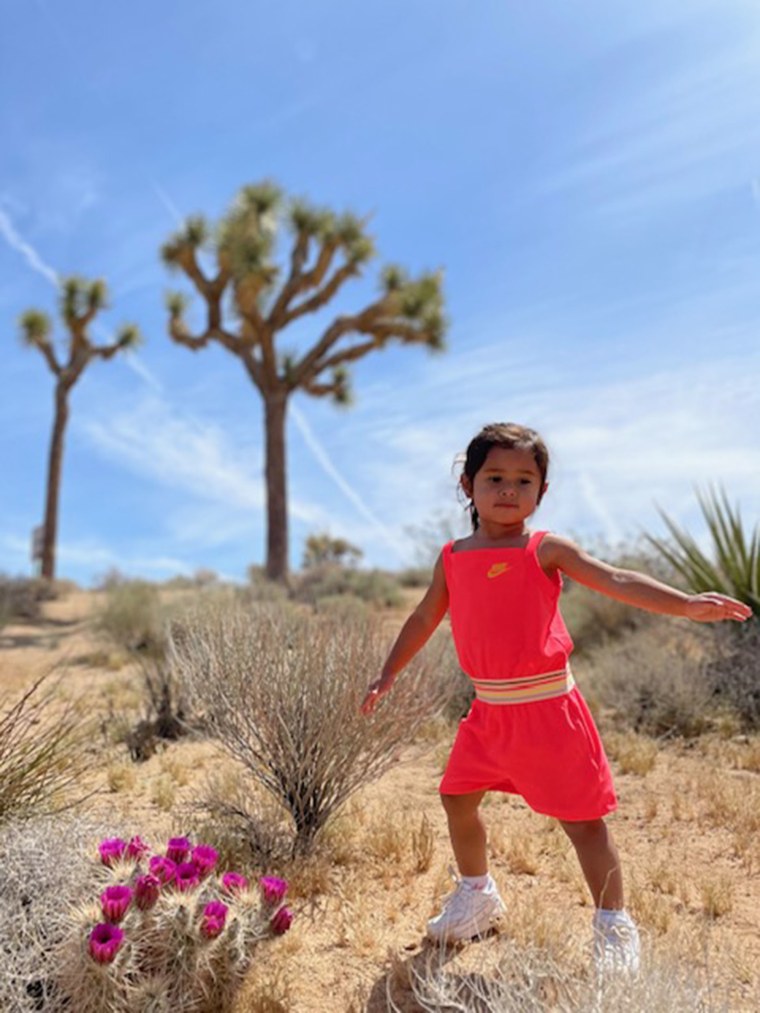 When Journey was a baby, people called her nomadic upbringing "crazy," says Valerie.
"It used to hurt our feelings, but we don't have an excuse to not do it," notes Valerie. "There are so many treasures that go unappreciated."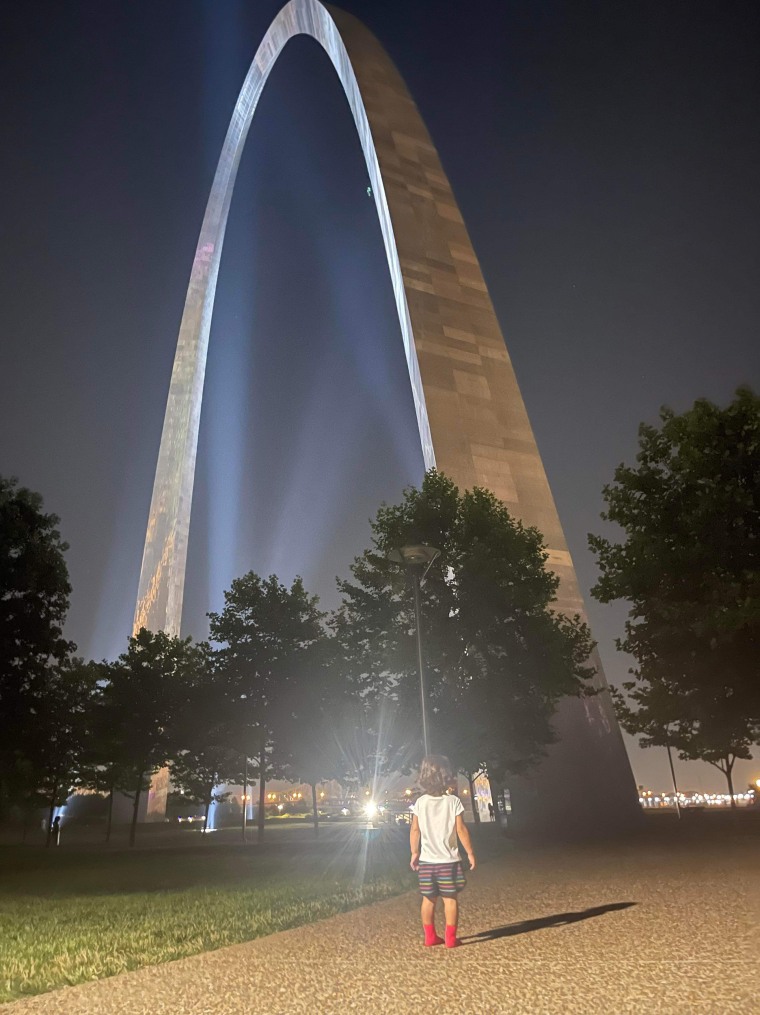 Every park is a lesson in history, preservation and climate change, her parents say, and every destination is an opportunity to grow.
"At 2 years old, Journey walks through an airport with so much confidence — she knows her suitcase, her (hotel) room key and says hello to all the park rangers," says Valerie. "She's developed confidence."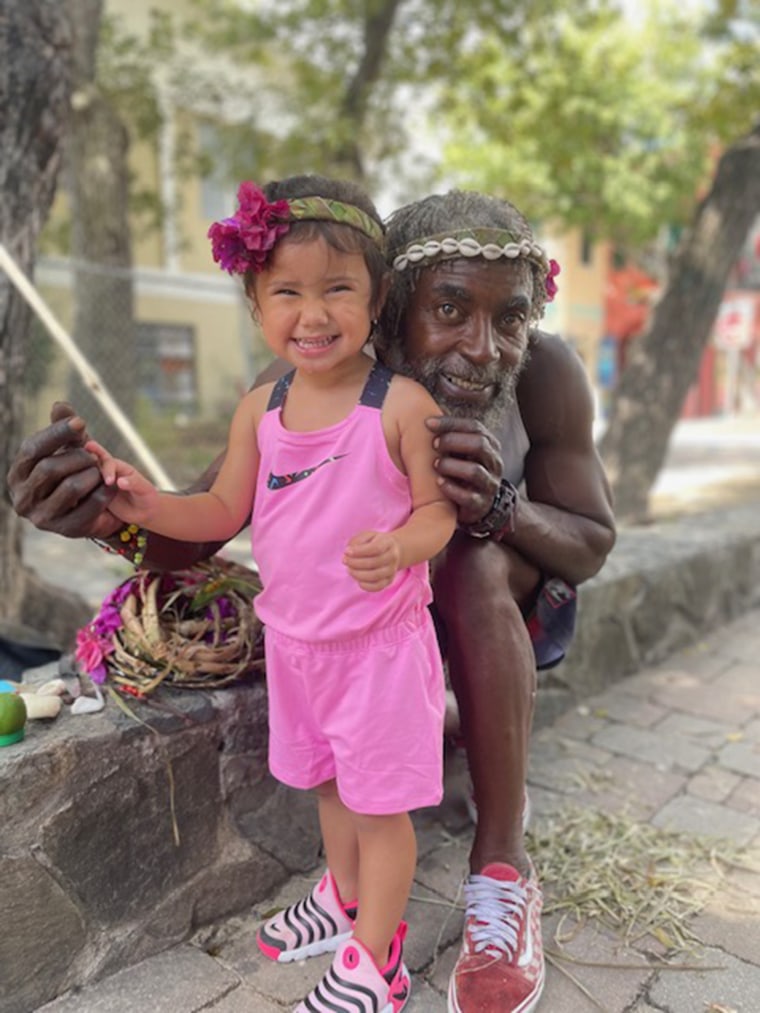 The Castillo's favorite memories happen when they least expect it.
When Journey was a baby, the family went to Olympic National Park in Washington, where it began pouring after their seven-hour trip.
"When we got there it was pouring rain — well, it's a rain forest, it wasn't going to stop anytime soon— and we sat in the car for an hour," recalls Valerie. "At some point, we realized that we could just hike in the rain, and Journey ran into puddles, got soaked and dirty and laughed her little heart out. We promised to never again let the weather stop us. Leaving the park, we realized we can get through anything."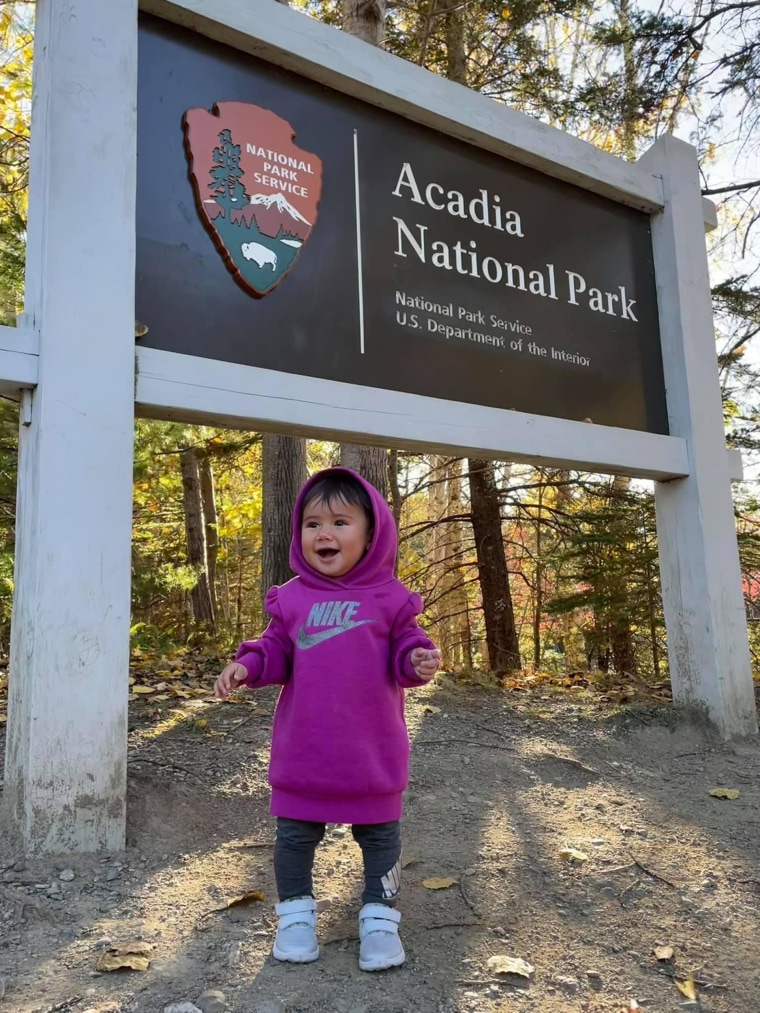 The family meets friends along the way — on a four-hour boat trip through the Florida Everglades, they spent time with a family whose house had burned down.
"Their mom used the insurance money to take her girls to see all the national parks," recalls Valerie. "That was her daughters' education."
Another friendly encounter took place at Rocky Mountain Park, where the family ran into a 91-year-old woman hiking solo after the death of her husband.
"It made us grateful that we didn't do this later," says Valerie. "Life is short."