The Shocklees are a family of many talents, so when it came time to announce that they were having another baby, the Nashville clan's friends told them they were expecting something "epic."
Beckah, 37, and Jack, 32, immediately threw out their idea to pose for a clever photo and started creating something that lived up to their expectations.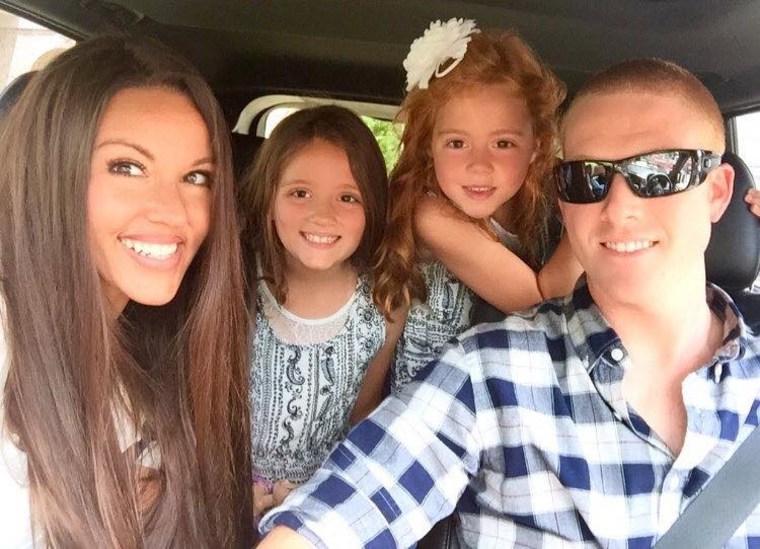 "We felt a lot of pressure to make it good, but ended up having so much fun that we didn't even care after a while," Beckah told TODAY.com.
RELATED: Little girl gets big backup from Martina McBride while singing to mom with cancer
Jack is a music producer, while Beckah, who goes by Beckah Shae professionally, has been singing for the past 10 years. Their two daughters Grace, 8, and Joy, 6, sing tracks on Scripture Snacks Kids CDs.
So in an effort to show off his family's strong voices, he came up with the idea to perform a parody to Meghan Trainor's "Lips Are Moving."
RELATED: Surprise! Woman cries tears of joy finding out she's a grandmother
After the girls choreographed a routine and Beckah and Jack wrote catchy lyrics, the family hopped in the car on Oct. 1 to head to breakfast at a local spot. Eighteen takes later, they had an adorable pregnancy announcement.
"Between all the laughter and messing up some of the lyrics, it was hard to nail down," Beckah said.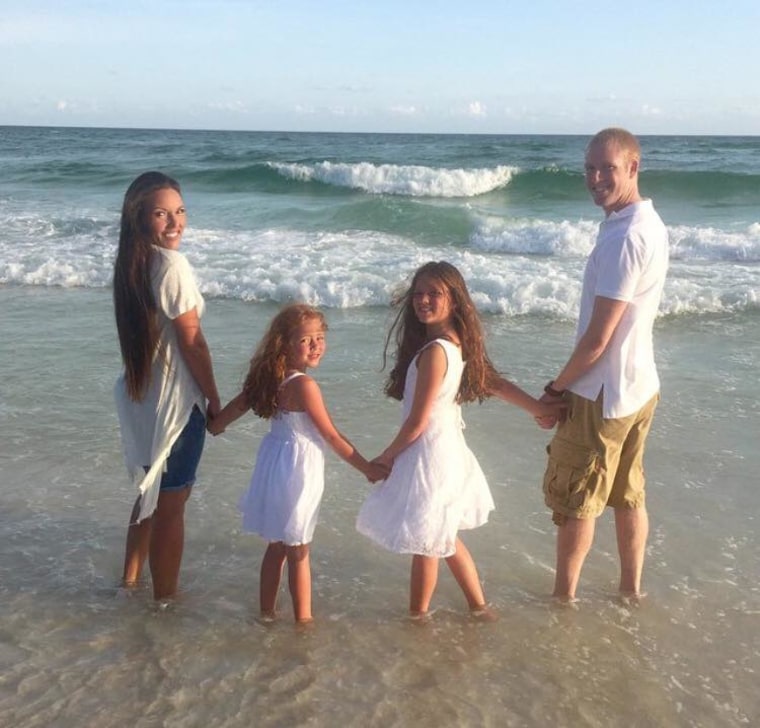 "Around the 14th or 15th take, the girls had had enough," Jack told TODAY.com. "But they ended up being really good sports and we all had a great time."
After they returned home, Beckah posted the video to Facebook to show her friends, but it ended up reaching a much larger audience after quickly going viral.
Several friends told the couple their favorite part was when the girls' heads popped out in between the seats because it was "unexpected and gave the video some dimension."
The newest addition to the Shocklee family is due in May.